Notable health sciences VC firms back Irish startup developing drugs to prevent asthma
Inflazome has raised €15 million in funding from Novartis and Fountain Healthcare.
IRISH HEALTH STARTUP Inflazome has secured €15 million in funding to bankroll research to develop treatments for chronic inflammatory diseases.
Inflazome was only recently established as a company in Ireland earlier this year, but researchers have been working on the project for close to four years and filed patents in the past two years.
The drugs in development could help inhibit the 'inflammasome', a specific protein in the human body that controls the immune system and is linked with causing Parkinson's and asthma.
The funding round was led by two notable venture capital firms in the life sciences space, Novartis Venture Funds and Fountain Healthcare Partners.
Speaking to Fora, Inflazome co-founder and chief executive Matt Cooper said the backing from Novartis and Fountain Healthcare will help accelerate a lot of the work currently under way.
"We're in what's called pre-clinical development and before you go into a phase one clinical trial, you've got quite a bit of work to do to meet the requirements. This money will speed up this process so we can get to clinic as soon as possible," he said.
"We had multiple term sheets from different investment firms, which shows you what a hot area this is and the investors bring more value to us than just the money. They have enormous amount of clinical knowledge."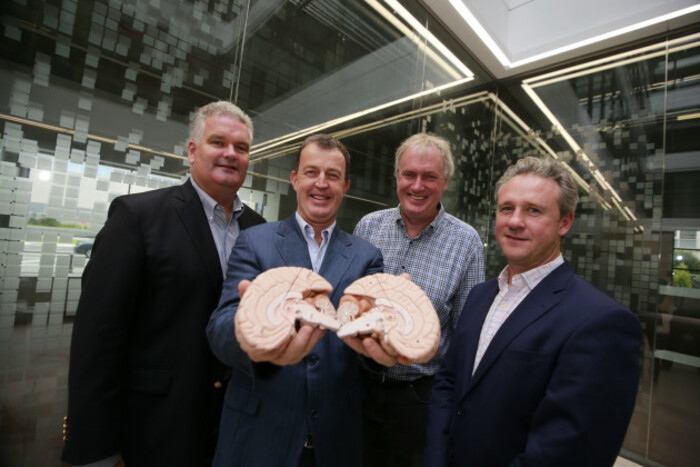 Source: Nick Bradshaw
Long process
Roughly 10 years ago, scientists discovered the 'inflammasome', however, since then little progress has been made in the development of a drug that could potentially inhibit the disease causing protein.
Cooper said the average time it takes to get a drug past the clinical trial phase and into circulation is 10 to 12 years, but he hoped Inflazome can get its product on the market sooner.
"It depends on the therapies, but some of the genetic mutations for people that have mutations in this target called the 'inflammasome', they are really struggling with loss of hearing and vision, brain damage and headaches.
"That's where we are going to focus first and because that can often get drugs fast tracked. If things work well, we could be on the market in between five and seven years."
Irish influence
Cooper's background is predominantly in academic research, with a lot of his work based out of the University of Queensland in Australia. His fellow co-founder is Trinity College Dublin professor Luke O'Neill who he met during a "chance meeting" while giving a talk in Australia.
He said part of the reason behind basing the company in Ireland was down to the tax benefits available to the business and because Fountain Healthcare – the managing director of which has joined the board of the startup – is based in Ireland.
O'Neill is also the founder of immunology drug developer Opsona Therapeutics, a company that has done clinical trials on drugs to help prevent inflammation problems that commonly occur after kidney transplants.
Opsona Therapeutics raised a significant €44 million round of funding in 2013 and like Inflazome has also received backing in the past from Novartis and Fountain Healthcare.
read more on