'The internet is where kids live': How one startup is trying to keep children safe online
Increased attention around internet privacy for children presents an opportunity for iKydz.
EARLIER THIS MONTH, the Irish government opted for setting the digital age of consent at 13 years of age – despite calls for it to be fixed at 16.
The digital age of consent sets out the legal footing through which tech companies like Facebook can collect data on young people and provide them with digital services.
Governments around Europe have been grappling over the appropriate age during preparations for the incoming EU-wide GDPR rules.
Proponents for the higher age of 16 argued that this would provide greater protections for children when it comes to data harvesting and ad targeting.
However Justice Minister Charlie Flanagan said 13 was chosen after public consultation as it would mean fewer teenagers lying about their age to sign up for services, while web companies wouldn't be able to rely on claims that their services were only for older users.
Meanwhile, the recent scandals around data privacy have highlighted the ways that personal information can be violated.
Although the digital age of consent provides clearer legal guidelines for users and businesses, the issue of safeguarding children online has only become more pressing.
This has created a fresh business opportunity for startups like Dublin's iKydz and its "digital parenting tool".
It has developed a small piece of hardware that connects to a home router. The device is controlled by an app that parents use to set controls and time limits on what their kids are looking at.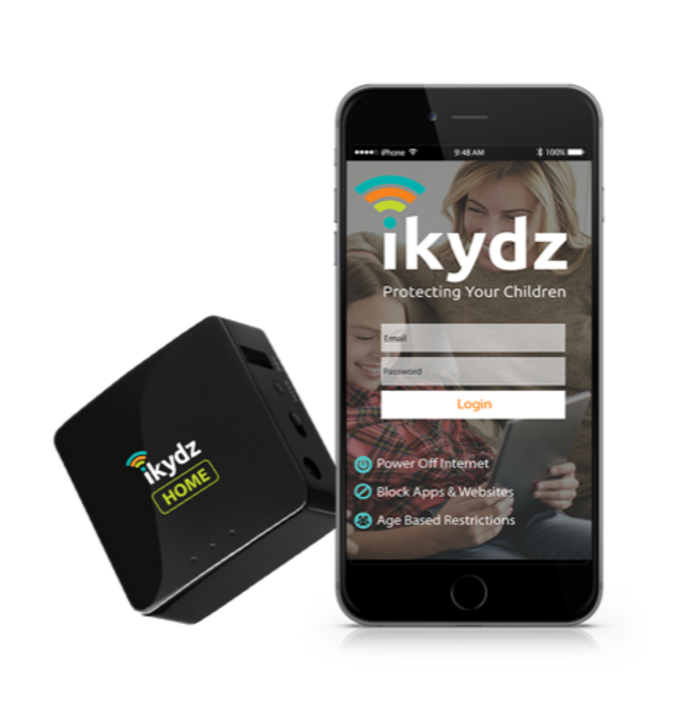 The €100 device, the company believes, can help parents keep an eye on children's use of the internet while not restricting their access to information, education and communications with friends.
The new normal
"My personal belief is that the internet is where kids live," iKydz chief executive and founder John Molloy said.
"When I was a kid I used to go play football with my friends. This is what they do (now)."
Children shouldn't have "unbridled access" to the internet, but there needs to be a smart balance, according to Molloy. In the case of the entrepreneur's own son, he has had an iPad since his first year of secondary school out of necessity.
"The child has to have a device to interact with his education, which is all basically online," he said. "The only way is to allow parents the freedom and ability to control their own children, because it's their responsibility."
The company is also in the midst of a programme with 99 primary schools in County Cork to roll out free devices for children.
A helping hand for parents
Molloy said it was concern about his own three children that led him to start the company.
At the time, he had been travelling a lot for work and was tinkering with a Raspberry Pi, a basic computer, in his hotel room to the pass the time. He cobbled together a simple front end that allowed him to connect to a router and remotely turn on and off devices.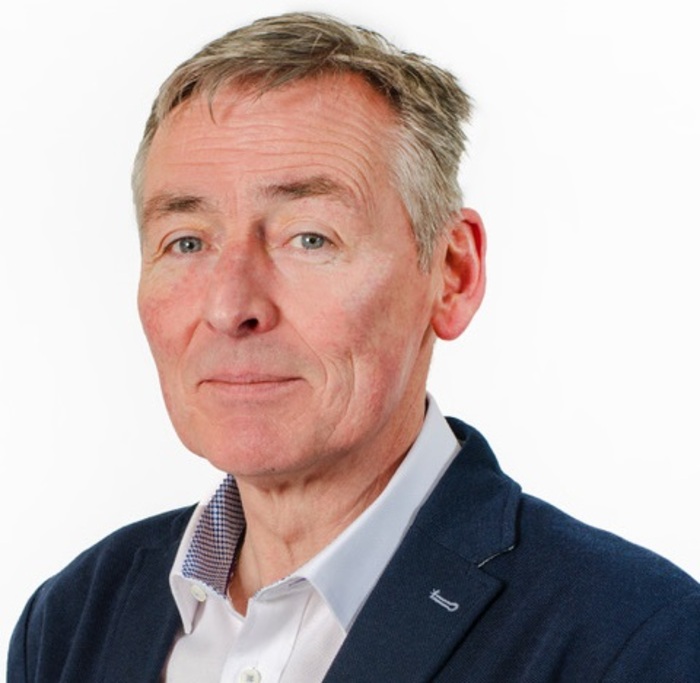 With this spark, he set about taking the idea further and the first port of call was Kickstarter.
The crowdfunding campaign raised €35,000 and tested the waters on whether or not people were interested. Up until that point, Molloy only had anecdotal evidence from friends and other parents.
"I did the Kickstarter to prove that there was a market for it, not to actually raise money," he said.
Smartphone
Since then, iKydz has raised €1.1 million from investors including Verde Environmental Group and Enterprise Ireland.
Earlier this year, at the Mobile World Congress trade show in Barcelona, the company announced a partnership with Chinese mobile phone maker Transsion Holdings to embed the technology in its phones.
It was a necessary progression, Molloy said, as the original iKydz device could only secure phones and computers on a Wi-Fi network.
Extending the technology to the mobile environment allows parents to place restrictions at a device level, including blocking particular websites, limiting usage times or shutting off internet access remotely.
There are a slew of apps on the market for parents to monitor what their kids are browsing, but Molloy points out that these apps are flawed as they can be removed handily by the child.
[embed id="embed_3"]
iKydz is embedded in Transsion phones' firmware, where it cannot easily be tampered with.
"We agreed with them that our applications would be embedded on the device at manufacture so the child cannot (delete) it off the phone. The child is protected all the time."
The app, which is only on Transsion's smartphones, is available for any parent to turn on and will require a subscription fee, opening up a new revenue stream for the company. Depending on the market, this fee can be anywhere from €1 to €4 a week.
North Africa and the Middle East have emerged as iKydz' biggest markets. Molloy can't put a finger on exactly why these markets have expressed the most interest. "Possibly because of religion, I don't quite know," he said.
Interest at home has been steady too but the mission remains the same regardless of market. "I honestly believe it's the right thing to do, no matter what age the child is."
Sign up to our newsletter to receive a regular digest of Fora's top articles delivered to your inbox.