Australian firm Ignition Advice is building Ireland as its post-Brexit 'springboard' to Europe
The fintech outfit's Dublin office will support the company's plans for going global.
IGNITION ADVICE, AN Australian company that develops financial-advice software, will build its Dublin office to serve the wider European market in a post-Brexit landscape.
The company was founded over 10 years ago and makes software that plugs into a financial institution's system to automate financial advice services or processes like making insurance applications.
It has had an established business in Australia for a number of years, however Ireland marks its first international presence.
Global chief executive Manish Prasad told Fora that it will announce a partnership with an Irish bank in the coming weeks as its first play in Europe.
"We fully expect to have clients in Europe by the middle of next year," he said.
The Dublin office was opened in the middle of last year with Alan Quinlan taking the reins in October. He had previously worked in partnership with Ignition in Australia.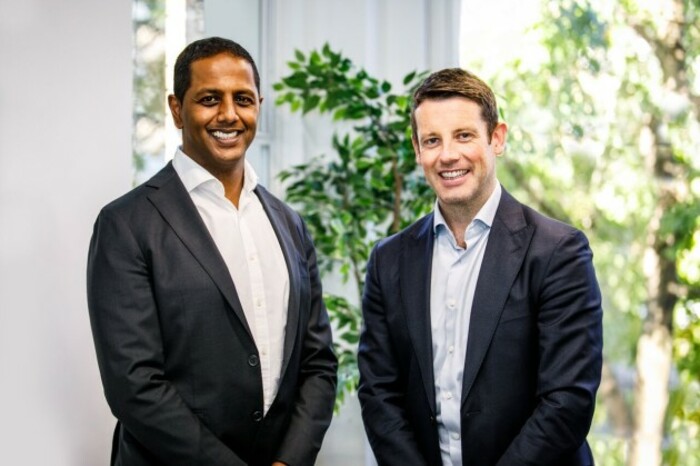 Source: Ignition Advice
"I moved back here and recognised that they really needed to have a European presence and the demand for technology was there in the financial services sector," Quinlan said.
"With the Brexit thing looming, it made sense to pick here over London – and also the personal connection. That trust factor was built up to a fair degree, so we got one over on the English."
The size of the Irish market also made Dublin a more sensible choice than London to test the waters of the European market, Quinlan said.
"In the UK there's lots of noise and lots of startups in our space. Now you see there's a shakeout. It was less busy here so it is easier in one sense to differentiate here quickly and then to use this as a springboard," he said.
"Even when you look at Europe, getting to the more competitive markets may not be the right thing. Maybe we go to the less competitive markets where the opportunity is bigger like here and then take on the more mature markets as the noise settles down.
"I think once that noise settles down, there's a handful of competitors, rather than 60 or 80, when you dig into it."
The Dublin office has six staff and while the company hasn't placed a number on exactly how big the office will be, it will serve as the main tech team serving European operations. There are currently 30 people working out of the company's Sydney office.
Long term vision
Prasad said that the company targets its products at banks and other financial service institutions to streamline processes and keep up with the swathe of digital challenger banks that are offering alternatives.
"The Irish market – and particularly the partner that we've been working with – they've shown a longer-term vision of wanting to do something that was truly transformational. You go to some of these other markets and they've got a really short-term focus," he said.
"The conversations we're having are around, 'How do we serve customers better over the next five or six years,' as opposed to, 'What new thing do we put on the shelf to keep our brand up.'"
Ignition Advice is courting investors to finance its growth plans. It has previously raised a reported AU$4 million (€2.5 million at today's rates) in funding and recently received backing from Ford CEO Jacques Nasser.
"We're currently raising a little bit of capital, but we've got really strong contracted revenues and we'll continue to do so," Prasad said.
"We see the need for capital diminishing very quickly in the next 12 to 18 months and we'll move to a point where we can continue to stand and fund our R&D based on our current revenue and cash flow as opposed to seeking capital."
Update: Ignition Advice recently re-branded to its current name. It was previously known as Ignition Wealth. The article has been updated to reflect that.
Sign up to our newsletter to receive a regular digest of Fora's top articles delivered to your inbox.