Booming training and member fees helped boost Ibec's coffers last year
The employer representative registered more demand for in-company courses on retaining staff.
EMPLOYER REPRESENTATIVE IBEC recorded a million-euro increase in revenues last year as the business community grappled with tougher competition for workers, Brexit and the rollout of complex data protection laws.
Newly filed accounts for Ibec Company Ltd show that the professional lobbying group – which also provides training and events – generated revenues of over €22.2 million in 2017, an increase of around €1.3 million on the year before.
Ibec generated €16.3 million through membership subscriptions, up from €15.2 million a year prior.
It also raked in an additional €435,390 through training fees as employers braced for Britain's exit from the EU and 2018′s introduction of the General Data Protection Regulation (GDPR). 
Training fees contributed €2.5 million to its overall sales, while the organisation generated another €1.7 million through events.
According to the accompanying directors' report, the "positive movement" largely reflected "increased membership contributions and an increase in demand for training programmes".
An Ibec spokesman told Fora that there was strong demand for in-company training programmes.
"Companies are investing in training and development of their people in order to retain and attract top talent," he said.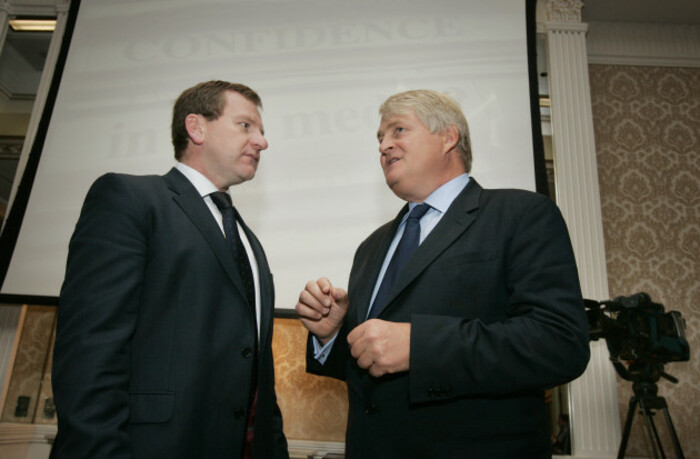 Source: Mark Stedman/Rollingnews.ie
It also provided Brexit contingency planning which is included in membership fees. 
The organisation's costs grew by €1.1 million to €22.1 million last year, which it attributed to "a general increase in activity in providing member services", according to the directors' report.
Ibec – which is made up of 42 trade associations, including the Small Firms Association and the Alcohol Beverage Federation of Ireland – moved further into the black last year and reported a profit of €209,900, significantly higher than 2016′s €36,950 profit.
As previously reported by Fora, Ibec is Ireland's most active business lobby group, accounting for 625 of the nearly 10,000 returns submitted to the Lobbying Register last year.
The organisation represents an estimated 7,500 members that it claims collectively employ over 70% of the country's workforce.
With Irish offices in Dublin, Cork, Galway, Limerick. Waterford and Donegal and an EU unit based in Brussels, Ibec itself employs more than 230 people.
Its salaries and wages bill increased from €8.8 million to €9.9 million last year, while key members of management were compensated €1.3 million through salaries and benefits.
Sign up to our newsletter to receive a regular digest of Fora's top articles delivered to your inbox.