'Penalties are coming': The government puts people with vacant second homes on notice
The housing minister says there will be a 'carrot and stick' approach.
HOUSING MINISTER Eoghan Murphy has warned those with vacant second homes that penalties are on the way if they don't bring the properties into use.
The housing department has announced a number of measures to make vacant houses available for occupation after the government came under strong criticism last week over rising homeless numbers.
Speaking on RTÉ's Morning Ireland, Murphy said his department is attempting to drill down into the number of vacant houses around the country.
Census 2016 identified 80,000 vacant homes across the country, however the minister said many of these properties may have been empty due to a house being in the process of being sold or let. He added that the real vacancy figure could be closer to 25,000.
Murphy said he is currently in talks with the attorney general, the minister for finance and the Revenue Commissioners to establish how quickly new measures can be introduced to encourage homeowners to get second properties on the market.
The minister said he hopes to introduce incentives for property owners with a second home lying idle "but also a penalty scheme… so we can get those properties back into use".
Murphy also wants his department to be given increased compulsory purchase order powers. He said he was putting homeowners with a second vacant house "on notice that changes are coming … penalties are coming".
The exact details of the levies or penalties have yet to be worked out with the minister for finance, however Murphy said he wanted it to be introduced sooner rather than later.
Measures in place
The minister said a number of measures are already in place to tackle the number of vacant homes in the country.
Among these are the introduction of an 'empty house unit' in the department in order to coordinate efforts to acquire vacant homes.
A vacant homes website has also been developed, which allows people to anonymously log possible vacant properties across the country.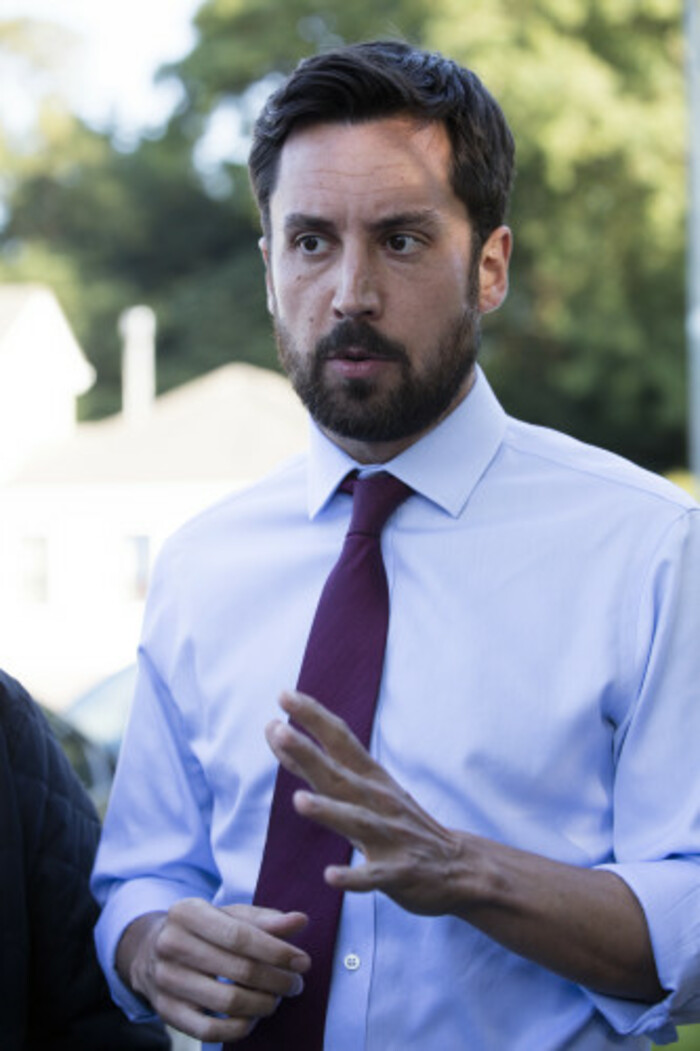 There has also been an official call for local authorities to designate vacant homes officers in each of their areas to examine data from Census 2016.
The minister laid out other plans which involve trying to ensure the quick turnaround of vacant social housing stock between lettings.
The department also said it would work with the Department of Health to explore how the homes of people in nursing homes could be used for new tenancies.
Murphy said he hopes to encourage homeowners in nursing homes to lease out their vacant houses, adding that he will be introducing incentives.
Commenting on the measures, Murphy said that vacant housing stock was important in the fulfilling of the government's policy objectives.
"We're building new houses and we're going to build more, but with the pent-up demand in the system from years of little or no construction activity, we have to manage empty homes back into use," he said.
"My department stands ready to offer assistance, advice and funding, where appropriate, to start this important work, which will ultimately feed into the vacant home strategy later this autumn.
"As I've said before, there's going to be a carrot-and-stick approach to this, which will be finalised in the coming month or so. People with property interests need to be made aware that we are moving quickly on this."
Homeless figures
Charity officials and opposition politicians criticised Fine Gael last week after Census 2016 data showed that homelessness among adults and children has risen significantly over the past six years.
The minister admitted the problem had reached crisis levels.
"The figures are going in the wrong direction, we have to be very honest about that," he said.
Rebuilding Ireland – the government's housing strategy launched last year – has also been criticised, with homelessness figures rising every month since its publication.
However, Murphy said the homeless crisis would be a lot worse had the government not rolled out the housing strategy.
A review of Rebuilding Ireland is currently underway, with the minister saying previously that the vacant homes strategy would not be announced until September.
Written by Cormac Fitzgerald with additional reporting by Christina Finn.