To help with Ireland's homeless crisis, a startup is sending some Christmas clicks to charity
In a cashless society, one duo have conceived an alternative to the charity box.
TWO TECH ENTREPRENEURS are hoping to help raise money for Ireland's homeless crisis with an app that enables retailers and consumers to make contributions to a homeless charity every time they shop online.
Through Giveback.ie retailers from Amazon, Asos and HMV can contribute between 1-10% of each purchase made online to Dublin-based charity Inner City Helping Homeless. 
Co-founders Victoria Ryan-Nesbitt and James Gallagher originally launched a web extension two years ago, when they were studying at University College Dublin and Dublin City University and wanted to do something about the homelessness crisis.
"Commuting to UCD every day through the city I passed so many homeless people and I was a broke student and felt powerless to help," Ryan-Nesbitt told Fora. 
"One of the other big issues as we move towards a cashless society, is when you walk homeless people in the street, you don't have change and I think this is a good alternative," she added.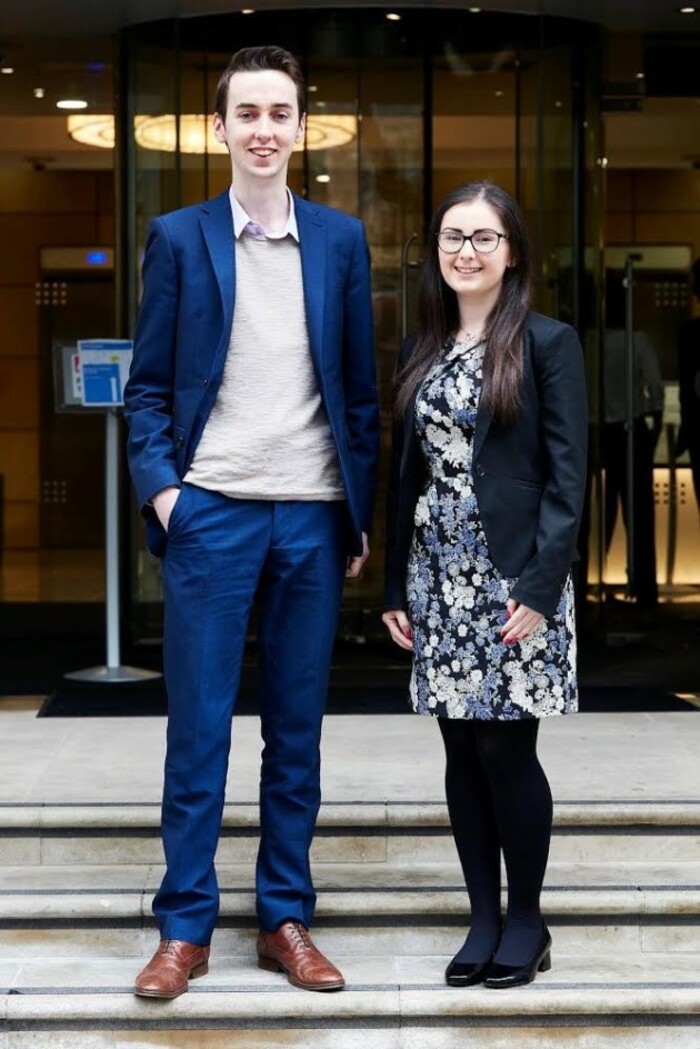 Gallagher was studying a degree Computer Applications at the time and created an  extension for Google Chrome that can be downloaded from Giveback.ie on Google Chrome. 
They launched it two years ago and got 1200 retailers to sign up to the product to make donations. 
"They (the retailers) make the donations themselves through their corporate social responsibility programmes," Nesbitt-Ryan said. 
To date Inner City Helping Homeless has received €10,000 worth in donations through the website and with the new app, Ryan-Nesbitt thinks that number is set to increase. 
The company received €50,000 in funding through the Google.org Impact Challenge fund that gives money to local nonprofits in 2018.
Nesbitt-Ryan said the funds have enabled her and Gallagher to work on the project full-time with one other person and move into a space in co-working space Dogpatch Labs.
"The homeless crisis is so bad right now. We have over 10,500 homeless people in Ireland and over 4,000 of those are children. The rents are rising and people just can't afford homes," she said