HireUp is streamlining the 'cumbersome' process of employee referrals
In our weekly Startup Scout series, Fora picks out the most promising companies emerging from Ireland.
Founders: David Maloney and Nathan Doyle
Elevator pitch: software for tracking employee referrals in a company
Funding: €500,000 from investors and Enterprise Ireland
Status: launched with customers including KPMG
WHETHER IT IS for a startup or established company, there is nothing quite like a trusted referral when it comes to getting the jump on a new role. 
However, at a time when recruitment is becoming increasingly digitised, David Maloney believes the process has become quite "cumbersome".
"We found that most HR solutions were targeted at HR functionality and not really considering the employees' point of view. If they did, it was in a very minimalistic way," he said. "In the digital age today, there's no reason why it should be so difficult to refer someone in for a role."
There are plenty of functions that we now carry out with a few clicks in the workplace. Why couldn't it be the same for referrals? This was the spark for Maloney and Nathan Doyle's startup HireUp in 2016.
Maloney and Doyle have been working together in various jobs since they both left UCD with computer science qualifications.
"We wanted to ensure that it was easy for the employee and easy for the HR team and the candidate all through the one solution," he said.
HireUp is a software tool that is deployed by an employer, either independently or integrated with existing HR systems like Workday, that monitor the entire referral process.
Companies often offer monetary bonuses to employees for successful referrals. Despite this incentive, Maloney said that referrals are still a relatively small piece of the pie in recruitment.
This is largely down to the hassle – whether real or perceived – that is involved.
"When you post your job into your HR system, that gets fed into HireUp automatically, we then post that job to the employees," he explained. "They have an app on their phone or they can use it on a desktop through a web browser."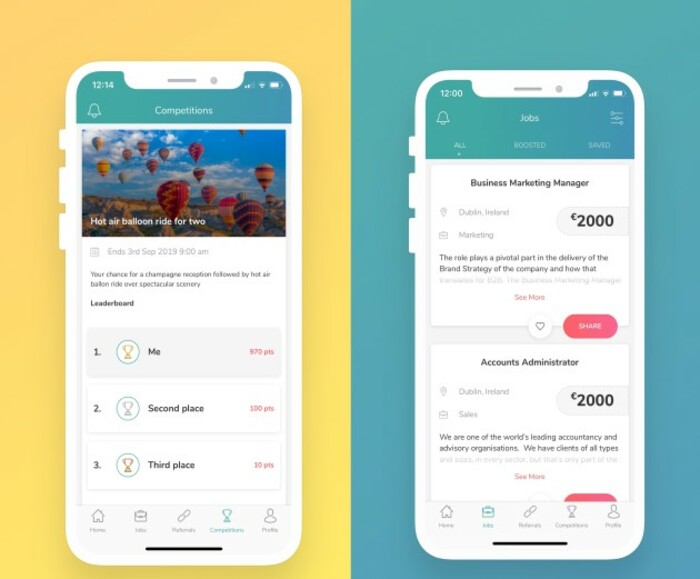 The app allows employees to quickly share ads through different social channels, which are tracked by the employers to more effectively see who's referring who and what candidates are a good fit.
"When the candidate sends in their application, the employee will be updated," he added.
Culture
According to Maloney, referrals are a cheaper alternative to finding talent that's a correct fit for the company.
Referred candidates can be a better cultural fit for the company, he said, as the employee "has done a bit of pre-screening with them".
An employee that is already working in the company understands its culture and day-to-day environment will have a good eye for someone that would fit in. This, Maloney said, saves time on screening employees from a raw job application.
This and cost savings are HireUp's main selling points to employers. It charges a base fee and then a cost per user per month. 
HireUp is working with companies that are on a hiring spree or larger firms that are constantly recruiting. KPMG is one of the startup's largest customers.
"Roughly with your first couple of hires, you should have paid for the product for the year in what you saved compared to, for example, agency costs. That's what we try to achieve in the first couple of months," he said.
Next steps
HireUp has secured its first international clients in the Netherlands and recently signed a deal in the US for the re-selling of its product.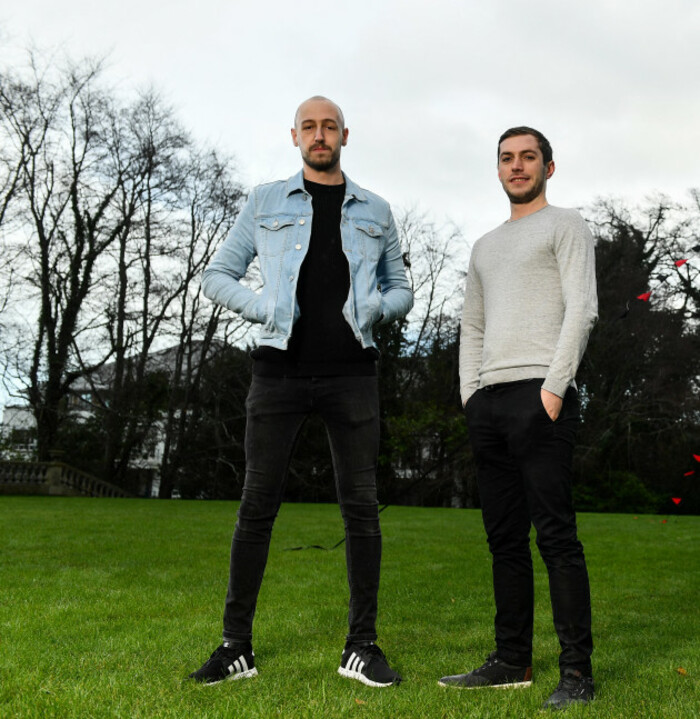 Source: Sam Barnes/SPORTSFILE
In 2020, the company plans to go "all in" on the US, Maloney said.
The product itself is set for a major update in the new year as well, he added, with features "other than just referrals".
"We are branching into other areas. That's at the request of some of our customers."
To date, the startup has raised €500,000 from investors and Enterprise Ireland.  Maloney envisions looking at a new round of funding soon, but he's not anxious either.
"We're not tight for money so whenever it makes more sense."
Get our Daily Briefing with the morning's most important headlines for innovative Irish businesses.