Cork's HireHive is so committed to remote working its boss moved to Italy
As part of our weekly Startup Spotlight series, we profile the recruitment software company.
RECRUITMENT SOFTWARE STARTUP HireHive may call Cork its home, but Siobhán Hasner is calling from Italy where she spends much of her time.
While she heads up the company, which was incorporated in 2016, it runs a remote working model for much of its employees – but this wasn't always the case.
"About 12 months ago I had the opportunity to do a bit of travelling and move to Italy," she tells Fora.
"At that point I found that I really love what I'm doing, I really love the team that I'm working with and the software that I'm working on, but I also really wanted the opportunity to experience a different country."
Hasner, who is managing director, didn't want to feel shackled down to one location or one office.
The startup is officially based out of the Republic of Work, a co-working space in Cork, but Hasner now runs the company from Italy with the rest of the six full-time staff spread around Ireland and France – the team meets once a month in Cork.
It has developed a software suite that helps companies create and manage job ads and the pipeline of candidates that are coming in.
"Our focus is very much on making sure the recruitment marketing side is working well for the company, so around employer branding and making sure their career site is user-friendly for candidates applying and submitting their application," she says.
"(It makes sure) they're not being met with this old grey recruitment software that we're all unfortunately too used to seeing ourselves."
Multilingual
Its commitment to remote working mirrors the business that HireHive is chasing.
Hasner describes it as "essentially the first multilingual recruitment software".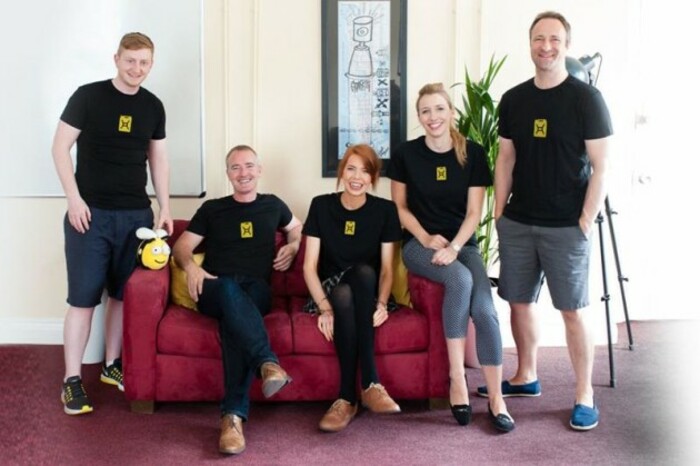 Source: HireHive
While software for recruitment and HR is a pretty crowded field, she doesn't feel like existing players are adequately serving different languages to make it easier for employers and candidates alike to hire in their preferred tongue.
"(HireHive) allows companies to hire candidates in different locations throughout Europe, which was helpful for companies that wanted to hire candidates in their own language but didn't have a system that's one-for-all across different markets."
The company's first expansion target is the European market. After securing customers in Ireland and the UK, it's aiming heavily on France as its first entry point into continental Europe.
"We started looking at the European market a little bit more and that's something that really stood out to us, that there wasn't anything offering a real nice multilingual application experience for candidates," she says.
"It's a sweet spot that we discovered. We tried to go into the French market with an English language (product) and we found that people thought that was a barrier," she says.
"They had great English but it was a much easier experience if they could do their own language. They were used to doing it when they were using Netflix so why shouldn't it be the same for their recruitment software?"
It's also gaining interest from customers that are hiring across borders themselves.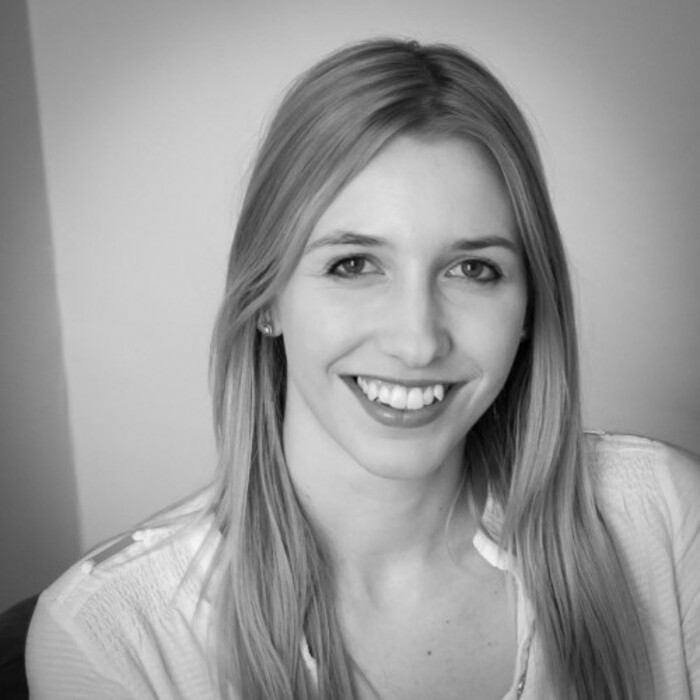 Source: HireHive
HireHive is in the midst of building and refining the French-language product. With French being a popular and well-known language, the startup was able to find the skills it needed to create that product.
But Hasner admits that as it expands into more diverse languages, it could become more challenging to find language skills for building the product and tweaking it for each market's tastes.
"It can be a challenge, absolutely, again it's something that we've tried to address with our remote working option – getting staff on board that would have that skill set without the cost to relocate," she says.
Business model
HireHive has a subscription-based business model with different tiers depending on the size of the company, starting at €45 a month.
To date it has 400 customers including Bord Bia and Lufthansa's customer support unit as well as Irish tech firms like CurrencyFair and Fire.
The self-financed business is "driven by our customers and signing up for that subscription model and having that recurring revenue coming in from our customers", Hasner says.
"We are fully self-funded, (we're) not saying that we're not going to be looking for funding at any point but up until now, it's been self-funded."
Hasner wants to grow the team of six – it also works with some contractors – and is cognisant of the fact that it may be necessary to bring on external capital.
"It's a little bit of an unknown but we're definitely open to it in the next 12 months," she says.
This is where HireHive's remote working ethos can pay dividends.
"The only thing we do know is that we do want to grow the team. We're lucky, we're not limited in that way by location because we're hiring remotely," she says.
It has set a lofty target of securing around 4,500 customers in the French market over the next 12 months.
"(That) sounds like a lot but we did some research, we have spoken to companies in the French market and the feedback has been really positive.
"We hope that would be possible for other European markets as well."
Get our NEW Daily Briefing with the morning's most important headlines for innovative Irish businesses.