A Cork startup is turning DNA into the world's safest place for sensitive digital data
Helixworks, backed by one of Ireland's top investors, is unveiling a machine to convert files into genetic code.
SAFEGUARDING DATA AGAINST hackers is one of the world's most pressing problems at present – and a Cork-based startup thinks the solution might be in DNA.
Helixworks, which was set up last year, has developed a machine that allows people to convert any digital files into genetic code, which can then be mounted on synthetic DNA.
The company, backed by prominent Irish-American investor Sean O'Sullivan, plans to launch its equipment that can carry out the process in real-time at the SXSW conference in Texas next month.
The machine, called MoSS 2.0, is a plug-and-play device that can encode digital data in DNA for storage.
Helixworks CEO and co-founder Nimesh Pinnamaneni told Fora that users won't need any expertise to operate the equipment, which operates in a similar way to a standard printer.
"You get an interface to drag and drop files and something encodes that into DNA. So the software tells the machine that this it is what needs to be printed out."
Some of the world's biggest tech companies, like IBM and Microsoft, have independently been investigating DNA-based storage as an alternative method for housing confidential data and precious intellectual property.
However, Pinnamaneni said these big multinationals are his company's main target market.
"People just want to know it's possible and this machine will prove that. Then we want to package it into something more commercially viable.
"This machine itself is a pretty arcane way of doing this process, but once the chemistry works, we can miniaturise it fairly easily because the tech for that is already developed."
He added that the company has planned to release a commercially viable product by this September, with the machine expected to cost around $20,000.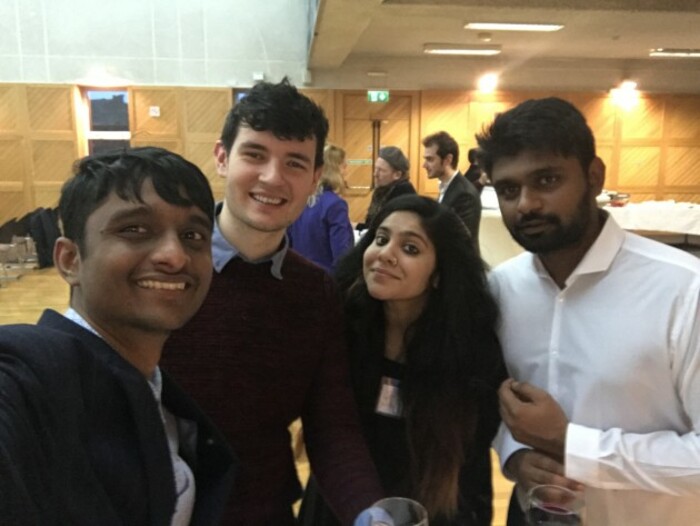 Source: HelixWorks
Costly
Traditionally, digital information has been stored in big data centres – many of which have already been built in Ireland. For example, Facebook's data centre in Meath will be the size of eight football pitches.
But Pinnamaneni said DNA could be a much more efficient way of storing data and all of the world's digital information could be recorded on a kilogram of DNA.
"Storing digital data in DNA will make it possible to sustainably store gargantuan amounts of information and retain it for hundreds of years instead of current average of three to five years in data centres."
While at present the DNA technology is expensive, Pinnamaneni said that price will drop as more research is put into the method.
At present it costs up to $30,000 to store only a small amount of information, one megabyte, but he claims Helixworks has brought this down to $400 – and by mid-year he expects that price to be around $50.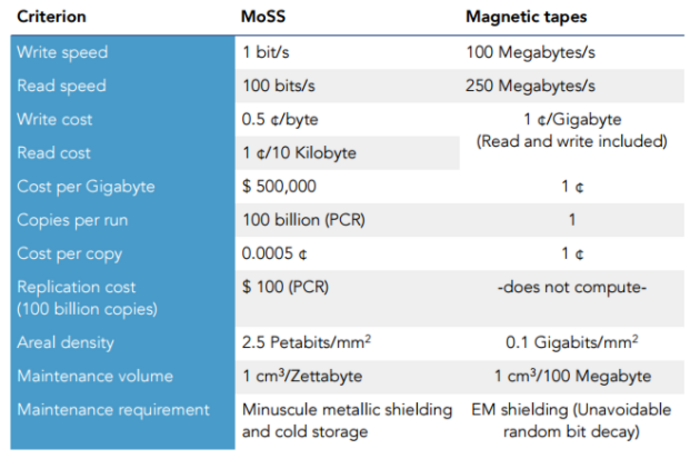 Source: HelixWorks
Coming to Ireland
Pinnamaneni, who was living in India before he moved to Ireland, said the main draw for Cork was the chance to link up with O'Sullivan's VC firm, SOSV, and join its IndieBio accelerator.
"We had this company back in India and were wondering what we could do for the next stage.
"SOSV was a beacon calling us to Ireland. In all of the world there are two places you want to go for a biotech programme – SOSV and Y-Combinator."
It completed the IndieBio programme in July and now has a team of six people – three of whom are based in India.
So far, SOSV has put €100,000 into the company as part of the accelerator programme, and Helixworks recently closed a separate $90,000 round of funding from angel investors. It has also received a small Local Enterprise Office grans and money from the Enterprise Ireland New Frontiers programme.
Nevertheless, digital storage in DNA is not the company's sole focus.
The startup also develops synthetic DNA for genetic engineers and last year it launched an initiative called OpenMoss – an open-source application that lets people convert any file into a DNA sequence.
read more on