'The first day staff in the warehouse use our voice software is always a disaster. They are terrified'
As part of our weekly How My Business Works series we profile logistics tech firm Heavey RF.
ON THE FIRST day that companies start using Heavey RF's voice recognition technology, it's always a disaster.
The Dublin company sells a small device that warehouse workers can clip onto their clothes, linking up with a headset.
The headset features voice-recognition software that tells staff what to do and responds when they talk to it. For example, it might say, "Go to shelf B".
When the worker arrives, they might say, 'I'm at shelf B', and the headset responds with, 'Take six boxes.' The worker takes the boxes, the headset tells them where to put it and then tells him the next task, and so on.
The intent of the software is to better manage who is doing what, when, but if you think that a computer headset talking to you all day sounds a tad alarming, you're not the only one.
Heavey RF's chief executive Ronan Clinton admits that workers are almost always afraid of his company's technology when it is first introduced, normally resulting in a calamitous launch day.
"Day one of turning the software on, people are terrified of talking to the devices and speak to it like it's a foreign national," he tells Fora. "It is always a disaster and day two is even worse because you are trying to catch up from day one.
"By day three, I have people hunting me down asking what the hell I've done to their business, but then by day four it starts tempering out a bit, and by day five they can see where it makes a difference.
"As terrifying as it is, statistically the retention rate for voice-directed logistics is higher because people start to feel skilled. We even have people put on their CVs now that they are voice trained."
Clinton has been comfortable around computers since his youth. The 44-year-old Dublin native first managed to get his hand on the technology when he roped his family into appearing on Murphy's Micro Quiz-M, a popular game show on RTÉ in the 80s.
"I was 11 and I really wanted a home computer, but back then it wasn't easy to get," he says. "As long as you got into the second round (of the show) you got a computer.
"We got accepted and I won a Commodore 64. It was probably the next four years of my social life gone."
Clinton's years of tinkering around with computers would finally pay off when he joined a logistics company, Heavey Technology, in 1995 at 23. Just four years later the firm needed someone to head up a small spin-off that would focus exclusively on software, and Clinton stepped up to the plate.
What do you do and how long have you done it for?
Heavey RF designs and sells technology to improve the performance of warehouse staff. The company specialises in making several different products, such as the aforementioned voice-recognition software. It also produces eye-tracking technology, which essentially means a pair of glasses that can show what an employee is seeing.
Heavey RF originated in a firm called Heavey Technology. Set up by Michael Heavey in 1989, it sold barcode technology to Irish food companies. Clinton opened the doors on Heavey RF in 1999 with just two employees at the relatively tender age of 27.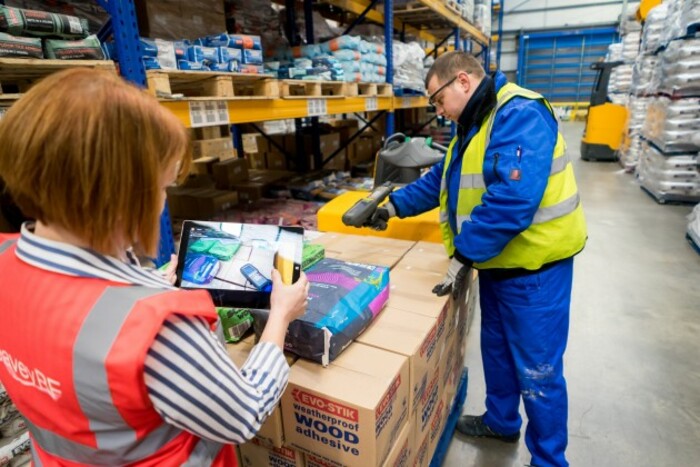 "We began trading in February 2000 and I had just reached my 28th birthday when I officially became managing director of Heavey RF," he says.
"I had a lot of mentoring from Michael Heavey in my early years, and then when the training wheels came off I was able to run it."
The firm expanded steadily to 18 people before laying off three people due to the onset of the financial crisis. Since then it has continued to expand slowly and now employs 36 people.
What are your costs and how do you make money?
Heavy develops and builds all of its own products. It then sells on the technology to companies and also typically manages the equipment's implementation and monitoring.
This means that as well as the money that the firm takes in through the initial sale of its products, it has another reliable revenue stream as Heavey RF personnel tend to be the only people qualified to operate the gear.
"Our products can't just be bought across the web, they need to have an authorised supplier to move them," Clinton says.
"We can supply any country from anywhere. We have hardware solutions that have a remote control ability that can take control of anything."
Clinton says that its voice-recognition software would cost "about €100,000″ to be installed for a warehouse of 20 workers. Developing the products is a major expense for the firm, accounting for about 25% of its outgoings.
Aside from normal costs such as rent and bills, travel is the company's other major expense. "Because we are doing most things from Ireland it is less expensive than a European base would be, but travelling to meet people does have a significant cost burden for the Irish office," Clinton says.
The company made a profit of over a quarter of a million euro in 2014, had sales of about €15 million last year and has about 260 customers.
What is your market?
Some of Ireland's biggest corporate names feature among Heavey's clients, including food giant Glanbia, SuperValu owner Musgrave and Spar owner BWG Foods.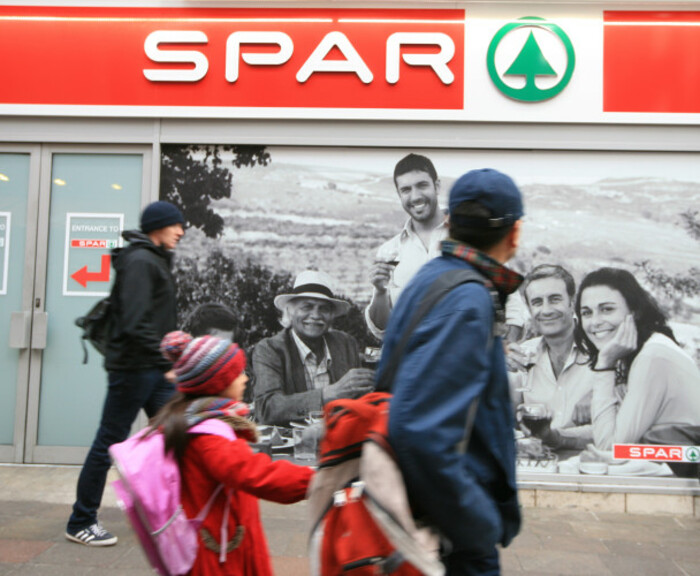 Source: Leah Farrell/RollingNews.ie
Clinton says that the firm trades with a "healthy mix" of companies, servicing small Irish businesses as well as working alongside giants such as global logistics firm DHL.
While Ireland is Heavey's base and has been its biggest market since it was founded, the company has been expanding internationally in recent years alongside its clients.
Since opening an office in the UK in 2009, the firm has also established outlets in Poland and the US.
"At the moment we are about 60/40 with about 60% (of our revenue) coming out of Ireland, and the rest is international," he says.
"We worked with companies like Cadbury in Ireland, who are owned by Mondelez. We then met in their headquarters in Germany, and now we have systems in Germany on the back of the Irish work."
"I wouldn't say that Ireland is saturated – it is still growing – but it is more growing because of existing customers growing their business rather than new customers."
What is the competition?
There are a couple of different Irish companies providing a similar service to Heavey such as Tipperary-based Vision ID, which also looks to provide products such as barcode scanners.
Clinton says that the two go head to head for certain projects, with the Dubliner adding that Heavey tries to narrow its product offering to give it an edge. However, the real competition abroad is from the larger international conglomerates.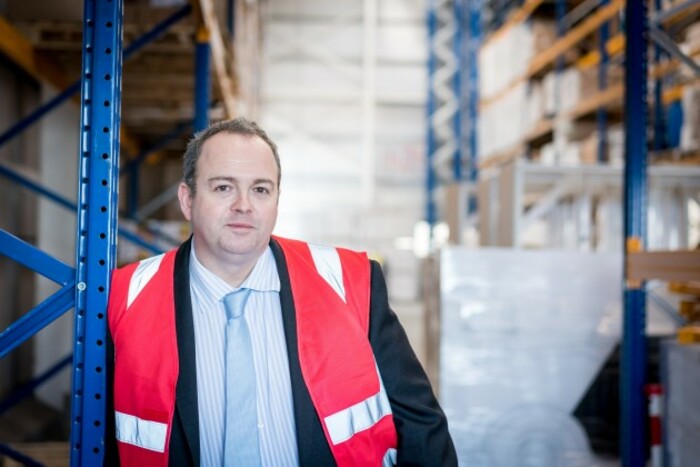 Source: Heavey RF
"The bigger companies have done what we are reluctant to do, which is to expand rapidly," Clinton says. However, he claims that even when Heavey goes up against the big boys, it regulary competes and wins.
"They try to drop their pricing because it is the only thing that they can really do. We stick to our guns and don't lower our prices to compete. We sell our people, they are our biggest asset."
What is your vision?
Clinton is taking a very slow-and-steady approach to both Heavey's expansion and his own future prospects.
Rather than worry about trying to pour fuel such as more cash in the company in the hope that something sparks and business booms, Clinton is content with sustained organic growth over the next few years.
"I would be very reluctant to pluck figures out of the sky and give goals that are unachievable," he says. "Slow, sustained organic growth is how we would like to be.
"We don't want to try and predict in an unpredictable world what may or may not happen, the main thing is that we keep the team that we have now."
Rather than trying to sell of the company at some point and retire on an island somewhere sunny, it's much more likely that Clinton has years of graft left in him.
"We get approached frequently to sell and it couldn't be further from my mind. I'm only 44 so I have plenty of years left.
"I'm frequently told that I am the type of person who will work until the day I die; if I was to retire I would probably go insane with boredom.
"I am fairly settled now and don't see myself doing anything else. I don't see myself going into a new industry or trying to build a new company. I have put my heart and soul into this over the last 20 years and I am only now starting to relax a bit."
This article is part of our weekly series examining the nuts and bolts of businesses. If you would like to see your company featured please email news@fora.ie.
read more on