Ireland lacks female startup investors - this network of angels plans to change that
HBAN wants more women to join its ranks.
MORE SUPPORTS ARE needed to encourage female investors to take a risk on startups – and improve on the low numbers of women involved in the sector in Ireland.
That's according to Punam Rane, an angel investor and member of the Bloom Equity syndicate from the all-island Halo Business Angel Network (HBAN).
She is taking part in an HBAN initiative to recruit 50 new female angel investors over the next three years to together pump €10 million into Irish startups. Currently, only around 6% of the network's members are female.
"Every time I used to attend (HBAN) meetings, there was only me at the table, the only female," Rane, who joined HBAN in 2014 after a career in investment banking, told Fora.
She added that "women don't tend to take the risk" of getting involved in startup investment but that could be changed through better advice, support networks and events from the likes of Enterprise Ireland.
"Women could do so well at the table, but I also think at the table they don't speak up – the lack of confidence, I would say, we get overshadowed."
Angel investing
Angel funding can provide the vital first drop of funding that young companies need to get off the ground as well as advice and mentoring.
HBAN said the campaign aims to plug a gap for startups that may be missing out on the experience and knowledge that female investors bring.
Angel investors often sit on the boards of companies and can influence the growth of the startups early on. Diverse boards lead to more valuable insights for these companies, according to HBAN.
Female founders in Ireland also tend to lag their male counterparts when it comes to attracting cash from investors.
According to figures from TechIreland, female founders raise an average of €1.1 million for their companies – compared to €2.4 million for men.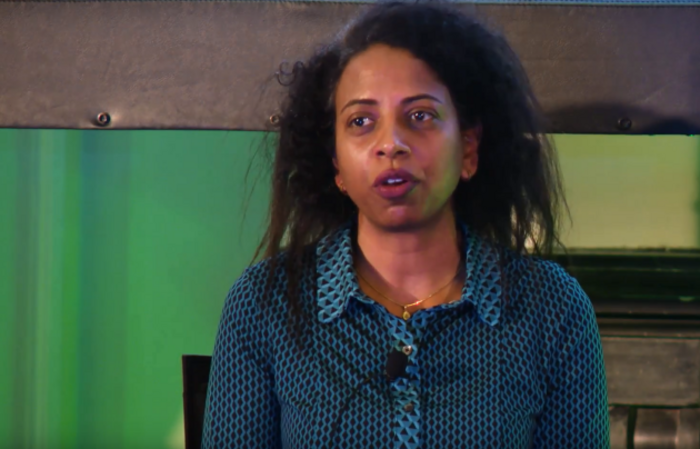 Source: YouTube/Halo Business Angel Network
HBAN plans to hold a number of events to promote its initiative starting later this month. They will include talks on structuring investments and carrying out due diligence.
Awareness and education events will be key parts of improving the diversity of Ireland's startup ecosystem, Rane said.
"I used to have doubts. Should I invest or not invest? Maybe I missed some companies. If I felt the product was good, the road map was good and the people involved are good, I should have just gone ahead."
Get our NEW daily digest of the morning's most important headlines for innovative Irish businesses.