Setanta Sports' founders have joined a major investment in a Wicklow 'water tech' firm
H2Ozone has raised €3 million to help it chase international sales.
AN IRISH 'WATER tech' firm has raised €3 million from a number of investors, including the founders of Setanta Sports.
H2Ozone, which was founded in 2011, has developed technology that purifies water by using UV light to remove bacteria, pathogens and microorganisms.
One of the main backers involved in the latest round of investment was Danu Partners, an investment firm owned by Setanta Sports founders Leonard Ryan, Mickey O'Rourke and Mark O'Meara.
Earlier this year, Danu Partners sold its stake in the Mercantile Group, the firm behind well-known Dublin pubs such as Cafe en Seine and the George.
H2Ozone also raised cash from several other new and existing investors as part of the round, including the family of Henry Bolger – the man who set up engineering group Modern Plant in the 1960s. The deal was organised by Irish investment firm Focus Capital Partners.
Speaking about the announcement, H2Ozone executive chairman Paul O'Grady said the funding will be used to ramp up its sales and marketing division as it pushes its products in international markets such as the UK, France, the Netherlands, Belgium and South Africa.
H2Ozone currently employs 15 people, however it plans to add another dozen staff to its workforce.
O'Grady added there is also a lot of potential to grow the business in Ireland. The Environmental Protection Agency's latest report cautioned that water quality is considered 'at risk' across 87 sites in the Republic.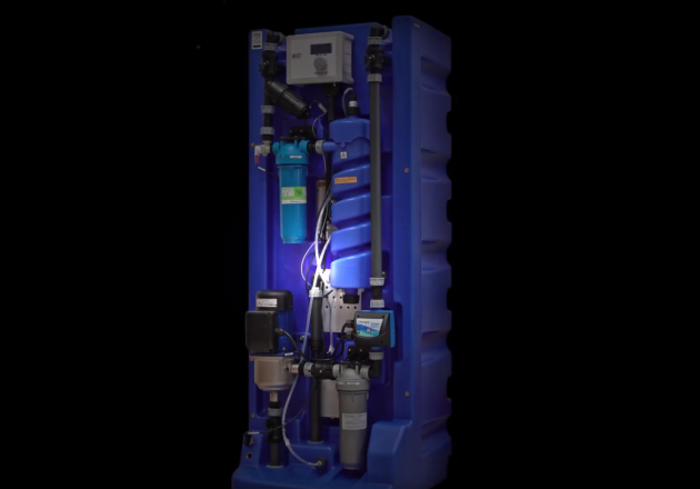 Products
The Wicklow-based company has two products on the market, both of which were launched earlier this year.
'Rainsafe', the firm's product aimed at the domestic and business market, purifies water through a filtration system and provides drinking water.
Some early clients using this device include Trinity College Dublin, Café En Seine and The D Hotel in Drogheda.
The firm has also launched 'Agrisafe', a product tailored specifically for livestock producers. The product can also be used for hydroponic farming and food processing.
Agrisafe is used by a number of pork, dairy and chicken producers in Ireland. The firm also has international customers in the UK, Switzerland, Portugal, Holland, Belgium and Barbados.
The latest accounts for H2Ozone's parent company, Ozone Industries Ireland, show the firm lost €1.7 million last year following a similar loss during 2015.
Sign up to our newsletter to receive a regular digest of Fora's top articles delivered to your inbox.
read more on