Courting European business: Why Greenhouse chose Dublin for its first international base
Talent is a big driver as the US recruitment tech company joins the capital's multinational ranks.
GREENHOUSE, THE RECRUITMENT software company, has formally opened a Dublin office, its first outside of the US, to fuel its expansion in Europe.
The New York company develops software and analytics tools for managing the hiring process. Its Dublin office will serve sales, business development and customer success functions, but the company would not disclose how many people it plans to hire in Ireland.
Greenhouse was founded in 2012 and has raised $110.1 million from venture capital investors.
Greenhouse's EMEA outpost is headed up by Colm O'Cuinneain, a former recruitment and sales director at LinkedIn and Oracle. He said talent and the market demand in Ireland itself were the main drivers for choosing Dublin.
"As we scale, the issue of talent becomes very important and that was one of the things that really stood out in Ireland was the availability of talent to help us scale," O'Cuinneain said.
Greenhouse operates in a busy space with many recruitment and HR software rivals such as Workday, BambooHR and Personio, which launched in Ireland earlier this month.
'Challenges'
O'Cuinneain explained that its software helps companies improve their hiring and applicant tracking in a fiercely competitive talent market.
"When you talk to candidates, most companies aren't great at this," he said. "Sometimes they ask irrelevant questions and sometimes inappropriate questions and in this day and age, the market is too tight to allow this to happen and also the culture has changed."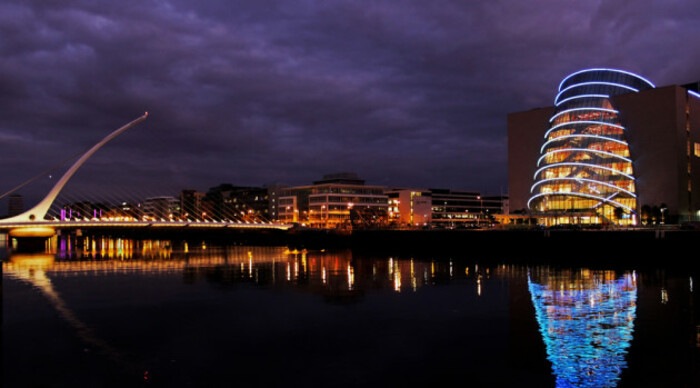 Source: Shutterstock/David Egan
O'Cuinneain added that a sizeable chunk of Greenhouse's customers are European and that includes many Irish companies or multinationals based in Ireland. It counts tech firms like Stripe and Hubspot and non-governmental organisation Goal among its clients.
"We took from that that companies here and in Ireland face the same challenges as US companies," he said.
O'Cuinneain added that Greenhouse wants to work with Irish SMEs to help them compete in the talent crunch against bigger companies.
"It's important that they can compete and more traditional companies NGOs and so on can compete as well and use technology as an enabler to do that."
On the topic of taxation influencing the decision to choose Dublin, O'Cuinneain said: "it's not a focus for us right now".
"Longer-term obviously there are benefits but for us, the focus of the European operation is business development."
The company has over 400 employees in total. Its Dublin operation is based out of a WeWork office building.
"Right now we're staying in WeWork and the reason being is we had various experiences between having a shared office space and being locked into office contracts," O'Cuinneain said.
"We're growing really fast, globally we're growing about 45% per annum and therefore the accessibility that the shared office space provides is a real plus."
Get our Daily Briefing with the morning's most important headlines for innovative Irish businesses.