Google Ireland's head says the tech giant 'needs to do a better job' of tackling harassment
Fionnuala Meehan was addressing concerns raised during last week's global staff walkout.
GOOGLE'S IRELAND BOSS thinks the company can do more to address harassment in the company – but any solutions will have to come from the tech giant's higher-ups.
Last week, more than 20,000 Google staff staged a worldwide walkout over how the company handles sexual harassment cases. Hundreds of staff took part in the protest in Dublin.
A recent New York Times report had revealed that Google paid Andy Rubin, the creator of Android, a $90 million exit package when he left the company, despite harassment allegations being made against him.
Google said that it fired 48 employees over the last two years over sexual harassment allegations but none had received exit packages.
Head of Google Ireland Fionnuala Meehan said that none of the dismissals were in Dublin, and that she was not aware of any harassment cases in the Irish headquarters. She said it would have been something she "would take extremely seriously".
"As far as I'm aware (there have been no cases in Dublin). Something as serious as that would have been brought to my attention."
Meehan said that Google was supportive of the "grassroots effort" behind the walkout and that the company was working on solutions on a global basis.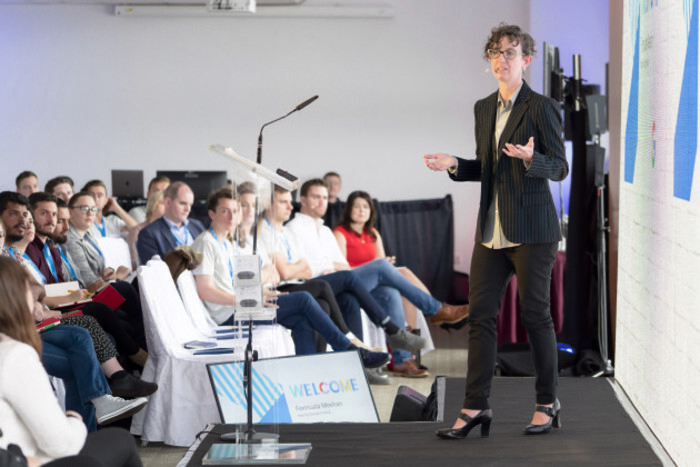 Source: Rolling News/Don Moloney
"We're looking at how we can come up with answers globally, because it's not something where the Dublin office is going to come in and have specific solutions around those things," she said.
Google chief executive Sundar Pichai sent an email to staff last week saying he would take a "harder" stance on the issue and said that no employee facing allegations would receive any exit packages, regardless of whether or not their departure was voluntary.
'A better job'
Meehan was speaking at a media briefing today ahead of the launch of the tech company's €1 million initiative to back local social enterprises and non-profits.
Google will be selecting 15 proposals from Dublin-based projects, which will receive between €50,000 and €100,000 each.
The head of the Irish operation, where Google employs some 8,000 people as either staff or outside contractors, said the tech giant had taken a harder line on cases of harassment generally over the last two years but it still needs "to do a better job".
"This isn't just a problem within Google, it's a problem generally in society. I think we all need to do better at it," she said.
"I think that we all acknowledge that we need to a better job of this as individuals and as a company, we need to do more and as I said, we're very much listening at the moment.
"We don't want to rush out the week after the walkouts with 'here's what we're going to do' but I think we're all eager to see some significant things and see what action we can take so we can do a better job."
Get our NEW daily digest of the morning's most important headlines for innovative Irish businesses.