Google is being flooded with staff mail deliveries so it's planning its own DHL-style collection hub
The tech giant said it receives hundreds of thousands of items each year.
GOOGLE IS LOOKING to install a DHL-style mail collection centre at its main Dublin office because it is being inundated with deliveries for staff.
The tech giant last year submitted a planning application to convert a small retail unit at its Grand Canal Dock base into an 85 square metre office space.
In response to a request from Dublin City Council to clarify the proposed use of the unit, consultancy John Spain Associates, on behalf of the company, recently said that the space will be used to house a dedicated mail room that handles the hundreds of thousands of postage items sent to staff each year.
"Currently Google is experiencing a significant number of deliveries to its staff at the Google Campus at Barrow Street," the company told Dublin council.
It revealed that some 300,000 incoming mail items are received by staff annually. With 4,300 workers – or 60% of its Irish workforce – based at Google Docks on Barrow Street, that's equal to roughly 70 items per person per year.
"Google has decided to streamline this activity by bringing all these deliveries to one location to enable their collection by individual staff," John Spain Associates explained in its response to the council.
"The staff member will come to the mail room to collect their delivery – they are the 'customer' in this instance. This operation is similar to an 'An Post Mail Centre' or 'DHL' style collection centre."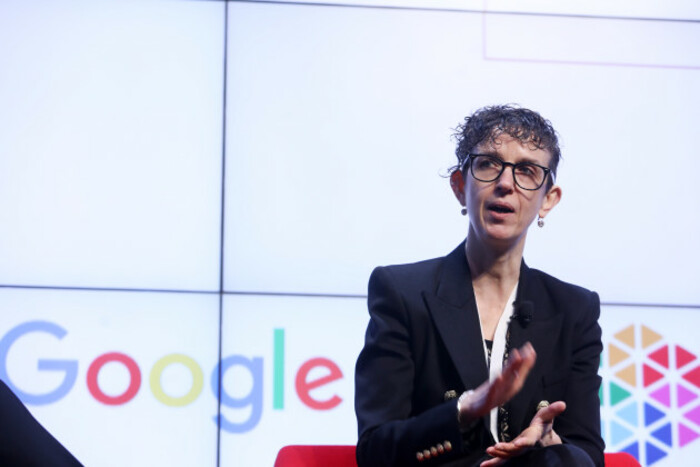 Source: Leah Farrell/RollingNews.ie
Dublin council expressed "significant concerns" at the original application, saying that an office space could be in contravention of development guidelines for the area, which dictate that there must be "active ground floor units" at the Barrow Street location.
In response, John Spain Associates explained that the dedicated mailroom won't be accessible from inside the Google building. Instead, it will function as a standalone unit "with a large number of persons visiting it" and operating from 9am to 5.30pm every day.
"The mailroom is similar to an 'An Post Mail Centre' in that the large number of Google staff (some 4,300 persons) will collect their deliveries from here, ensuring that the frontage of the building will remain active and lively," it said.
"The elevation of the unit has been changed from opaque to transparent to allow views into and out of the unit … Internal signage will enliven the space. The internal layout is not dissimilar to a dry cleaners and other similar services found on the high street."
Dublin City Council will decide at a later date whether or not to grant permission for the proposed mail centre.
Get our NEW Daily Briefing with the morning's most important headlines for innovative Irish businesses.