Eir has launched its 'new, modern, young' mobile network
GoMo is offering a deal of 'all texts, all calls, all data' for €9.99 for its first round of customers.
EIR HAS UNVEILED its "new, modern, young" mobile network, called GoMo, as it looks to increase its share of the market. 
Ireland's largest telecoms company heralded the brand's arrival with a mysterious advertising campaign, including posters, billboards and a website with a countdown timer.
Earlier today the new virtual operator, which will run on Eir's mobile network, was launched in the industrial-chic surroundings of the Chocolate Factory art space in north Dublin. 
The new operator is promising "all calls, all texts, all data" for €9.99 a month on a sim-only offer for the first 100,000 customers. After that it's "wait and see", Bríonán Kennedy, head of digital sales at GoMo, said. 
In practice, the plan offers 45,000 call minutes, 10,000 text messages and 80GB of data usage – with 10GB of data when roaming in Europe, including the post-Brexit UK. There is no long-term contract, instead users sign up to a rolling 30-day plan.
Eir is currently investing more than €150 million in the upgrade of all its existing masts to increase its 4G technology and also help to meet expanding demand from new GoMo customers. Last month the company also said it was upgrading its mobile network to prepare for delivering 5G capability. 
The move to launch the new brand comes more than a year since Xavier Niel, the French billionaire, took control of the company. Eir mobile will continue to operate as its own brand. 
"GoMo is a distinct brand. There was a gap in the market for customers' needs that weren't being met. We believe that GoMo, being modern, being simple, being flexible is going to address those needs for consumers," Kennedy said. 
"The most important thing is that you need to be one of the first 100,000 customers to sign up and then we'll see what happens," she said. 
"Watch this space," Caroline Lynch, marketing lead at GoMo, added.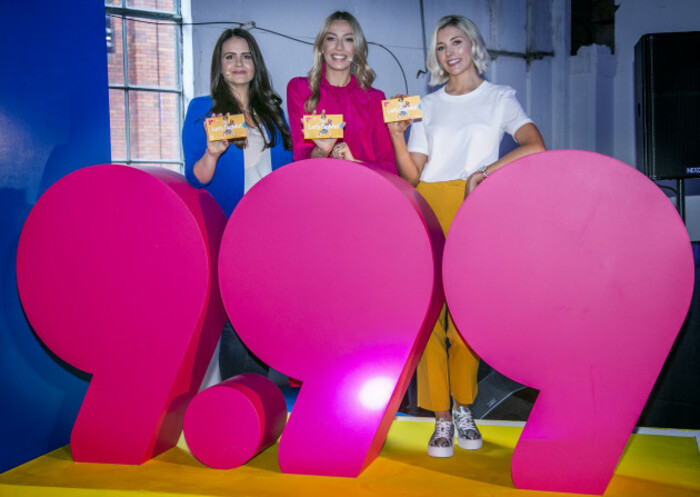 Source: Kyran O'Brien
'New, modern, young'
In terms of the network's long-term plans, "anything is possible," Kennedy said. 
"We just want to make sure we keep it really simple, really flexible for customers and it's really easy to sign up."
She added that if GoMo can keep that up, she thinks it will be "very successful with this". 
The network claims 99% population coverage and 97% 4G coverage for all its customers.
The network's image is "new, modern and young", according to Lynch. 
Right now, there are no plans for business packages, Kennedy said – but the network is looking to cater for all demographics, not just young people. 
When 5G kicks off in Ireland, Kennedy said GoMo will ensure that its users will also be covered. 
Get our Daily Briefing with the morning's most important headlines for innovative Irish businesses.