GoFundMe's gradually growing its Dublin base as it shakes up the 'very sleepy' charity sector
The crowdfunding site's local office is celebrating its 500,000th donor in Ireland.
AS CROWDFUNDING PLATFORM GoFundMe is preparing to launch services for large-scale charities, it will be growing its Dublin-based support team as part of a global expansion.
The US-headquartered outfit started as a tech platform for person-to-person donations. Now it's turning its attention to software-as-a-service (SaaS) tools for charitable organisations to connect with potential donors.
Chief executive Rob Solomon, who visited Dublin this week, said that the company has rolled out these tools for small- to medium-sized charities and groups.
"We're now building enterprise-grade features that over the next year and a half, two years, we'll roll out."
These enterprise-size organisations typically raise more than $100 million a year and have a "different set of needs than the small and medium guys", he explained.
"It's an ongoing, very long project that has kicked off and we'll be fully enterprise ready in about a year and a half."
According to Solomon, the charity and non-profit sector has been slow to innovate with technology.
"By and large the charity space is a very sleepy, quiet, non-innovative space and they're going to get disrupted terribly if they don't adopt digital," he said.
"We have to help these charities … (One way is to) build the right software for them and then help them find an audience of donors and supporters."
Dublin office
Solomon was in Dublin to celebrate GoFundMe reaching its 500,000th Irish donor this month.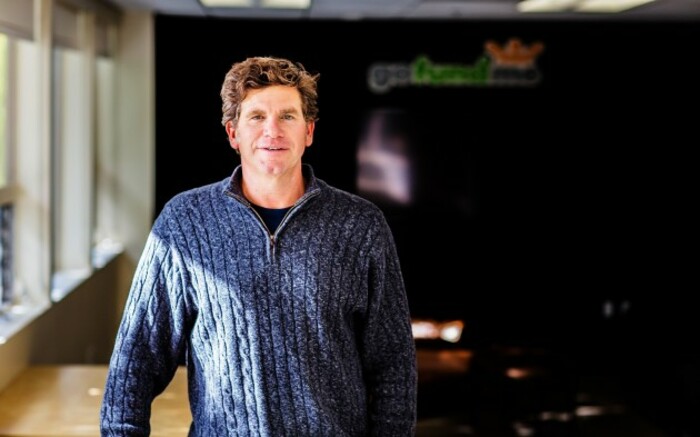 Source: GoFundMe
He said that as the company expands its operations, it will need to boost its customer support and trust and safety teams.
The Dublin base opened two years ago and staffs 20 people currently. It will be adding five people to the office this year.
Solomon said that trust and safety operations are a vital cog in GoFundMe to ensure campaigns are legitimate or that funds aren't being raised for anything linked to hate speech.
"Every time we add a few hundred million dollars in donation volume and the number of campaigns grow, you have to grow the customer happiness and the trust and safety functions accordingly. We're constantly adding," he said.
Outside of tech development, customer support is the area it hires in the most.
"We view Dublin as a very important hub for us. We're providing round-the-clock customer service in French, German, Spanish, Italian, English obviously, and Dublin is just a great place to get access to native speakers of these different languages," he said.
"We haven't moved any technical operations here or started any here yet. I think over time we'll evaluate whether that makes sense."
Once the enterprise model takes off, he said that the company will look at expanding its sales teams.
"We have about 10 sales people in the company now. At some point I imagine that will be 20, 50, 100 as we scale up and service in a traditional SaaS way. You have to have sales people."
Get our NEW Daily Briefing with the morning's most important headlines for innovative Irish businesses.