'Facebook set up their first Irish office with us. We even started a restaurant for them'
As part of our How My Business Works series, we profile office rental company Glandore.
FACEBOOK OFFICIALLY OPENED its Dublin office in 2010, but the social media giant, back then an (extremely) fast-growing startup, had made a move into Ireland nearly a year earlier.
Rather than picking the IFSC or one of the flashier buildings down by the quays – where it would locate its European headquarters the following year – what is now one of the biggest and most influential companies in the world first set up shop in Ireland in the back of an old Georgian house.
"They were full of passion and full of life," Clare Kelly tells Fora. Kelly, 35, is the director of business and sales at Glandore, a company that specialises in leasing office space in Dublin and Belfast to companies on a relatively short-term basis.
Many tech giants which now have their European headquarters in Dublin, such as Twitter and LinkedIn, first dipped a toe in the Irish market by sticking a handful of staff in a Glandore office and seeing how things went.
After leaving college, Kelly worked in the National Rehab Centre as an occupational therapist before moving to Australia with her husband, living in several cities such as Perth and Sydney before returning to Ireland and taking up a position in the family business in 2007 once her wanderlust was somewhat sated.
"There is actually a huge amount of transfer whether you are dealing with clients in health or in business. You have to adapt your offering to suit their needs. When I reflect back on occupational therapy, it isn't that different from what I am doing now," she says.
Now she is trying to cater for growing businesses and Facebook, as one might have guessed, began to expand pretty quickly after first renting some space in Fitzwilliam Hall, one of Glandore's buildings which overlooks the Grand Canal.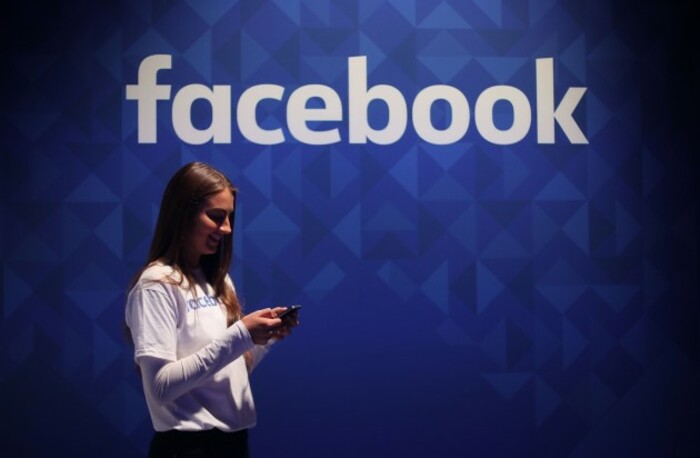 Source: Niall Carson/PA Wire
"They went from two to 50 people very fast and they wanted in-house catering," Kelly says. "We decided to open an in-house restaurant for the Facebook team and we provided them with their breakfast and lunch, Monday to Friday.
"We did did it all ourselves and hired our own catering team. One of the first managers we hired, Gavin Prendergast, was very popular with the Facebook team.
"When Facebook left they asked Gavin to keep working with them and now he runs his own catering business, Urban Picnic."
While Urban Picnic was one of the few new companies to start in Glandore, plenty have passed through on their way to bigger things, something that Kelly is aiming to keep up.
What do you do and how long have you done it for?
Glandore owns or rents several buildings, which it leases out to other companies, typically on a short-term basis. The company handles payments for things like utilities and insurance, and charges companies an overall monthly fee to cover their stay.
The firm was set up in 2001 by Kelly's father, Michael. The company started with one property, 33 Fitzwilliam Square in Dublin's city centre, before adding more in the boom.
During the Celtic Tiger, Michael Kelly acquired several large and expensive properties, such as Fitzwilliam Hall and the former Hume Street hospital, which were to be used by Glandore.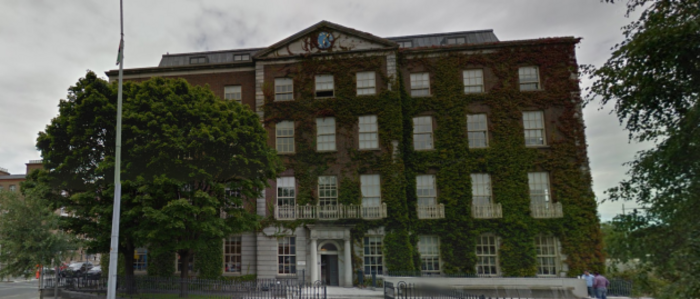 Source: Google Street view
While Glendore is still using Fitzwilliam Hall, Michael Kelly sold the former hospital site for a reported €3 million in 2012, a fraction of the €30 million paid for it during the boom, to pay back bank loans after the property market crashed.
Clare Kelly says that while it was intended that Glandore would use the hospital building, her father's debts were separate to the company's.
She adds: "The intention was that Glandore would take a lease, but the building was not developed after the crash. The case was connected to loans to do with my father, there was no connection to Glandore. Since then Glandore has taken a role in new businesses starting up."
Michael Kelly is still a director at Glandore, which is owned and run by his family. The firm has four offices in Dublin and two in Belfast, and it owns three properties, two in the capital and one in its Northern Irish counterpart, while leasing the rest.
It has been trading well recently, recording profits of about €1 million in the year to the end of June 2015. Clare Kelly says that the firm is on course to record sales of about €10 million this year, up from €8.5 million.
What are your costs and how do you make money?
Glandore makes its cash from renting out office space with the priority on convenience. Companies can take out space for a handful of employees at short notice, and then move on again relatively quickly as needed.
The firm has space for about 4,000 people between its six buildings, and businesses can rent out as much, or as little, as required.
"We can support individual companies from one to 250 work stations," Kelly says. "The average size would be companies with about 60 to 80 people.
"The average length of a stay is about two to three years depending on the scale, but our longest member has been with us since 2006."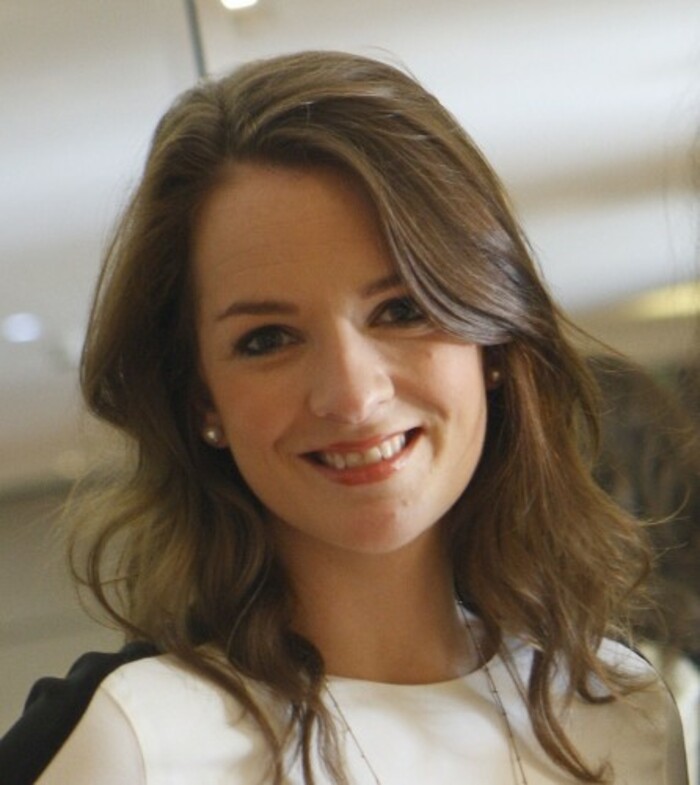 Kelly says that prices vary a depending on how long a lease a company takes out – shorter being more expensive – which of the company's buildings it uses, and so on. "It would be about €650-750 per workstation, depending," she says.
Glandore's average space per workstation is about 54 square feet. Decent office space in Dublin currently costs about €50 per square foot per month, on average.
Glandore's biggest costs are its properties, IT infrastructure and its 52 staff, which are spread across both Dublin and Belfast.
What is your market?
Kelly says that while people would traditionally have associated Glandore with startups, larger companies are also increasingly finding uses for short-term office space.
"Some larger companies would use Glandore for certain projects, or a mobile sales team might rent out room and use that as their base in the city. We are seeing companies at both ends of the spectrum," she says.
Glandore also offers rooms that can be rented for events, such as weddings and birthday celebrations, and hosts networking functions so that the company's different customers can be introduced to each other.
"We've got professional services companies, scaling pharma firms, tech, aviation, it's a bit of a melting pot," Kelly says.
At the moment, the company's buildings are located near the centres of both Dublin and Belfast. While Kelly says that there are no plans to do so now, she would consider trying to expand the business across Ireland in the future.
"There is huge potential outside of Dublin. Galway has some great biotech clusters, Limerick has inward investment, there is potential all over the country," she says.
What is the competition?
There are plenty of people offering office space across both capital cities. Besides big commercial landlords, like Hibernia REIT, there are also many shared spaces for startups.
A decent chunk of these, such as Dublin's Digital Hub or Belfast's The Foundry, are run by, or in partnership with, state agencies.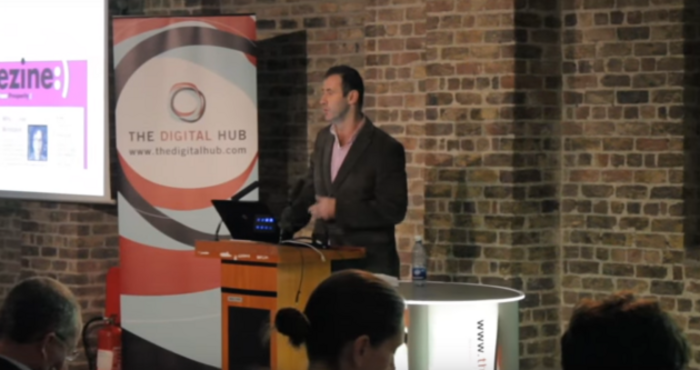 "There has been an increase in the number of operators in the Dublin market and there is a demand for more flexible space," Kelly says.
She says that the company's flexibility gives it an advantage, adding: "Where we fit in is similar to hotels in that it is a different offering in the market.
"We offer scalability. For smaller companies of between 10 and 20 people, there aren't a lot of options to get high-quality space of less than 5,000 square feet."
Kelly also adds that Glandore's experience helps to give it an edge, saying: "We have been in business for 15 years and we have worked with some of the world's leading companies like Facebook and Bloomberg. Our track record provides peace of mind."
What is your vision?
As Kelly correctly points out, now is a good time to be in the business of supplying office space. The supply of decent commercial real estate is tight, especially in Dublin, and Kelly says that the firm plans to capitalise on the burst of companies that have been set up in the past few years as the economy has improved.
"Dublin is booming with startups and we want to be supplying their growth, we are looking to expand our services for the startup sector here," she says.
"There are lots of international companies setting up in Ireland and we want to connect them with the startup community in Dublin, we can hopefully act as a connector."
While Glandore has weighed up a move outside of its two core markets – Kelly also mentions London a few times during the conversation – nothing is on the cards in the immediate future.
Likewise, Kelly herself isn't planning on going anywhere. The businesswoman says that she wants to help out startups with the firm and continue building up the family business.
"There is huge potential in the business and in the startup support sector in Ireland, and that's where my passion and focus is at the moment," she says.
"I enjoy working with my family and can't see myself going anywhere anytime soon, although who knows where Glandore will take us."
This article is part of our weekly series examining the nuts and bolts of businesses. If you would like to see your company featured please email news@fora.ie.