Why the couple behind Tiger Ireland are selling up and moving to the USA
The Danish company wants Gillian Maxwell and her husband to repeat their Irish feat.
THE WAY GILLIAN Maxwell explains it, she fell into ownership of the now-ubiquitous Danish gadget chain Tiger in Ireland.
The 42-year-old first spotted one of the retailer's stores in London when she and her husband Niall Stringer were looking for somewhere to buy an umbrella on a 2010 holiday.
At the time, the couple couldn't believe the bric-a-brac chain's concept hadn't made its way to Ireland. Maxwell left her job as a recruitment officer at Trinity College to get the business going, initially with very modest ambitions.
"I think we thought we would open one, two or three stores," she tells Fora.
"I hear a lot of entrepreneurs talk about having 'the plan'; we definitely had a plan to grow a few stores, but when we saw the success of those stores, the plan changed rapidly."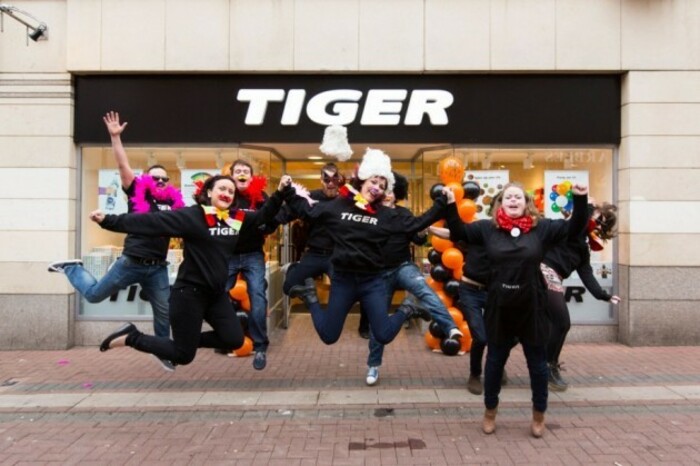 Source: Tiger Retail Ireland
Tiger quickly spread and it now has 28 outlets across Ireland with 250 staff.
According to the latest set of accounts for 2016, the business, a joint venture from the couple and Tiger's Danish parent, had turnover of more than €15 million and made a profit of nearly €1.2 million.
However after six years at the helm in Ireland, Maxwell and Stringer recently made the surprise decision to sell up and take on roles building Tiger's operations in the US.
"We feel we have grown the Irish business to a point where we have a really strong team here. There are probably at least four or five more stores we could open in Ireland," she says.
"The team are ready to fly on their own without myself and Niall here all the time, and we were looking for the next venture for ourselves."
US expansion
An agreement to leave was sealed in October. The pair struck a deal to step away from the Irish business and sell their 50% stake to their Danish partner for an undisclosed sum.
They will take over a US operation that already has a footprint of eight stores across New York and New Jersey.
"I believe it can go absolutely nationwide and particularly up to Canada. We'll be focusing along the east coast first and then further afield," Maxwell says.
She adds that the company will look to open a mix of wholly-owned stores and also sign partnerships with people to run networks of Tiger outlets in certain markets.
"The success of this will be about replicating a basic, good retail business but also understanding the differences within the US market.
"It would be naive to think that just because you were successful in one country you could be successful in another. Different markets have different complexities, attitudes and behaviours."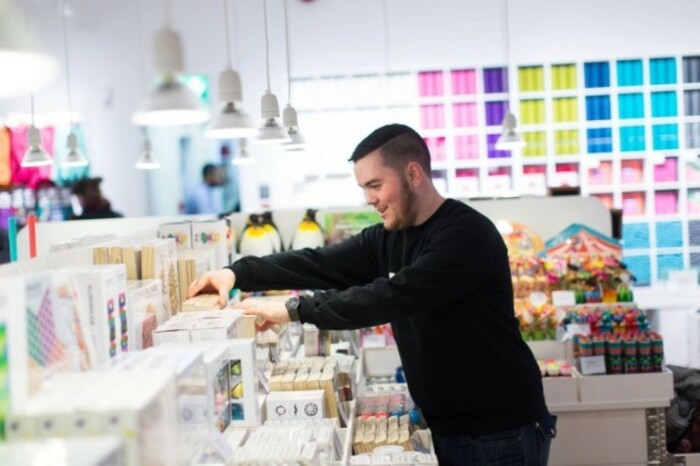 Source: Tiger Retail Ireland
Nerves
Nevertheless, it hasn't been an easy decision to leave Ireland and the business she and her husband built here.
"I think a relocation of a family is never something one takes lightly. And it will be very tough to leave the Irish business behind. It's more than just the fact we grew it from the ground up, honestly it's the people I will miss the most."
Maxwell says the couple will just be employees from here on and won't take a stake in the US operation.
But despite not having their own money on the table, Maxwell says she's still nervous about the project.
"I would always say I was the accidental entrepreneur. I wasn't as driven to run my own business or start my own.
"I look back at the fear I had to begin with and that hasn't changed – I'm still very nervous about what we do a lot of the time."
But she says over the last seven years she has slowly learned to be a bit more gutsy.
"I think I wish I had been braver quicker. There are great opportunities to be had in business and sometimes we let the fear take us and we can be too cautious.
"So plan well, do you numbers and then you just have to jump into it. I genuinely believe if I can do it, anyone can."
Sign up to our newsletter to receive a regular digest of Fora's top articles delivered to your inbox.