'We're not the devil wears Prada, we're the devil wears Primark'
As major publishers struggle to get by, two Irish women are about to launch a new magazine on a shoestring budget.
AS A LOT of high-profile publishers think long and hard about ditching their print edition to go online only, two Irish women have decided to launch a brand new magazine.
Founded in 2013, Magpie was originally a blog set up by former Daily Mail features editor and Tatler associate editor Georgina Heffernan. She now has plans to launch a magazine title under the Magpie name with her new business partner Deirdre Fitzpatrick.
The magazine, aimed at 25- to 45-year-old women, will hit Irish shelves in September and the company recently secured €75,000 in funding from Alison Cowzer during an appearance on Dragons' Den.
It's an interesting time to jump into the print industry as major players in the sector appear to be struggling to get by.
For instance, print advertising revenue at Independent News & Media has waned in the first four months of the year and circulation at the media group has also continued to fall.
Meanwhile in the UK, The Independent recently canned its print edition in order to focus on its online offering and New Day, the first newspaper to be launched in Britain in 30 years, shut up shop after only a 9-week run.
Speaking to Fora, Heffernan said the magazine industry is showing signs of recovery even if the newspaper sector isn't.
"Print is on the upswing. 2.5 million adults in Ireland read a magazine in Ireland in the last month and Irish magazines outsell their UK counterparts in every category," she said.
"The latest ABC figures from June 2015 show that magazine sales were up. Our industry was hammered during the downturn and it's great we are seeing growth again."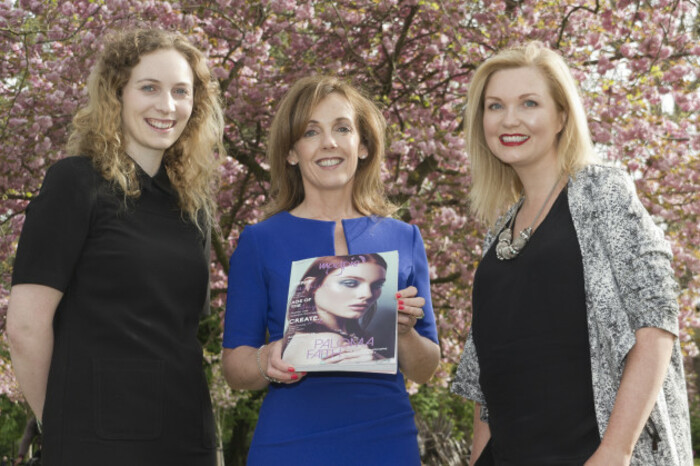 Source: Adrian Heffernan
Making the money
Convincing advertisers to part with their money will be the making or breaking of Magpie. But Heffernan is confident that the magazine readership trends among women will help push the sell.
ABC Ireland figures from Magazines Ireland last year showed that 77% of women read a magazine every month and that rises to 81% for women under the age of 35.
However, she's under no illusions that the advertising revenue will take some time to build as it will take time to convince advertisers that Magpie can reach the audience it claims to target.
To get by in the meantime, Heffernan said she plans to squeeze every penny before Magpie becomes self-sufficient.
"We are going to run the company on a Ryanair model. There won't be any fluff and excess that might be associated with a magazine," she said.
"We're not the 'Devil wears Prada', we're the devil wears Primark and that means watching every penny we spend because we want Magpie magazine to be around in ten years time."
She added that she doesn't want to take on any more funding in the near future.
"We don't want to be giving chunks of our company away and if we have to look for more funding three issues in, I think there is a problem there."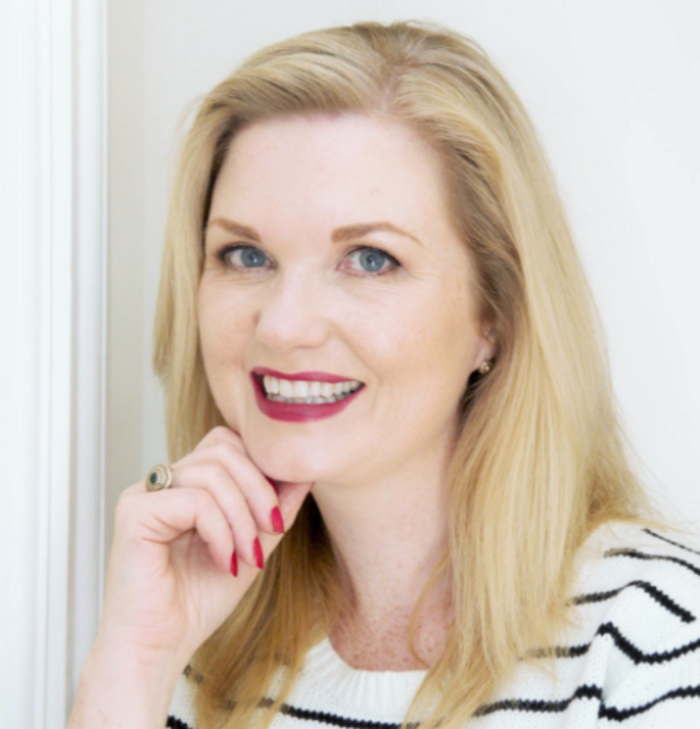 Source: Magpie
Something new
Taking a share of the Irish magazine market away from the big players like Image, Irish Country Living and other international titles won't be easy, but Heffernan said Magpie will pride itself on being polar opposite in style and tone to of a lot of other magazines out there.
"I feel that a lot of magazines bully women a bit, we don't want to bully them, we want to empower them," she said.
"I think a lot of women's magazine are filled with celebrity gossip with sensational headlines and a dangerous obsession with weight and Magpie will buck that trend."
She added that the first issue of Magpie will be 176 pages and cost €3.90. Thereafter, the magazine will come out on a bi-monthly basis.
The company already has deals in place with distributors nationwide but Heffernan said there is still a lot of legwork to put in.
"People say it must be amazing, it's every girl's dream to set up a magazine, but they have no idea.
"Myself and Deirdre are setting up an entire publishing company and it's a mammoth task, but we're plugging through it and will have everything set up for our 1 September launch."
read more on