George Hook is ditching the Independent for a three-year-old sports website
The commentator will deliver a weekly column for Pundit Arena, which recently secured significant investment.
VETERAN SPORTS COMMENTATOR George Hook will leave his roles with the Irish Independent and Sunday Independent to join startup Irish sports website Pundit Arena.
As part of the deal, Hook will write a weekly column for Pundit Arena and take part in videos produced by the website. He will continue to host his weekday drive time radio show, The Right Hook, on Newstalk.
The announcement from the Cork-based startup, which launched in 2013 has come a few months after the company raised €650,000 from a number of investors. The backers included entrepreneur Colm Lyon, who last year sold his company Realex Payments for €115 million.
The platform publishes mainly fan-sourced material, rewarding writers through a 'gamified' system of prizes that produces a leader board based on the stories with the most views and social media shares. Contributors also get a cut of the income when material is sold to other media outlets.
Hook told Fora he was "delighted" to join the company, which he described as "exciting and energetic".
"Their expansion over the last two years is indicative of the increasing importance of high-quality sports content and I'm excited about my role in the coming years."
Hook has been a contributor to the Irish Independent for over a decade and wrote predominantly about sport, politics and current affairs.
He stepped away from his rugby pundit role at RTÉ last year and in early 2014, Hook revealed plans to retire from Newstalk in 2016. Fora understands a deal has been cut with Newstalk for the presenter to stay on at the station.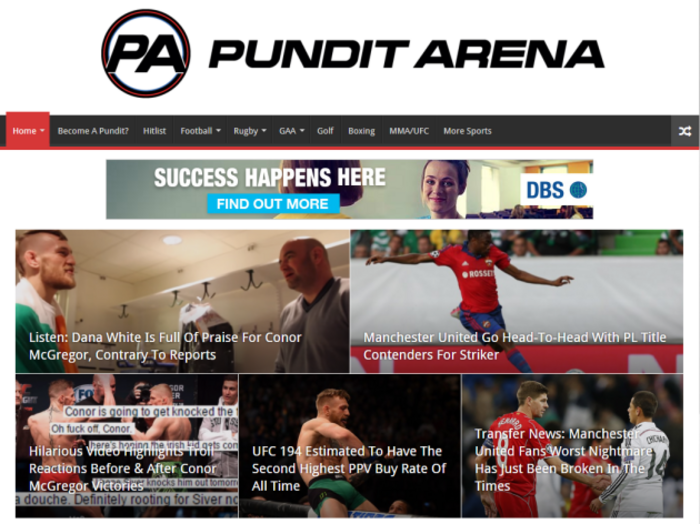 Source: Pundit Arena
The announcement follows the defection of former Sunday Independent chief football writer Dion Fanning to SportsJOE.ie, which is part of the Maximum Media stable of titles.
A drawcard
Pundit Arena co-founder Richard Barrett said getting Hook on board will help draw a larger number of rugby fans to the site.
"He's an incredibly divisive character in terms of people who read rugby, but people still read him. He's one of these people you either love or love to hate.
[embed id="embed_2"]
"We knew that we needed to get someone big to lend credibility to our brand in Ireland and there is no bigger rugby pundit than George Hook.
"We want to have the best in independent journalism and George definitely fits that bill. He is the best in his field and will help take us to the next level."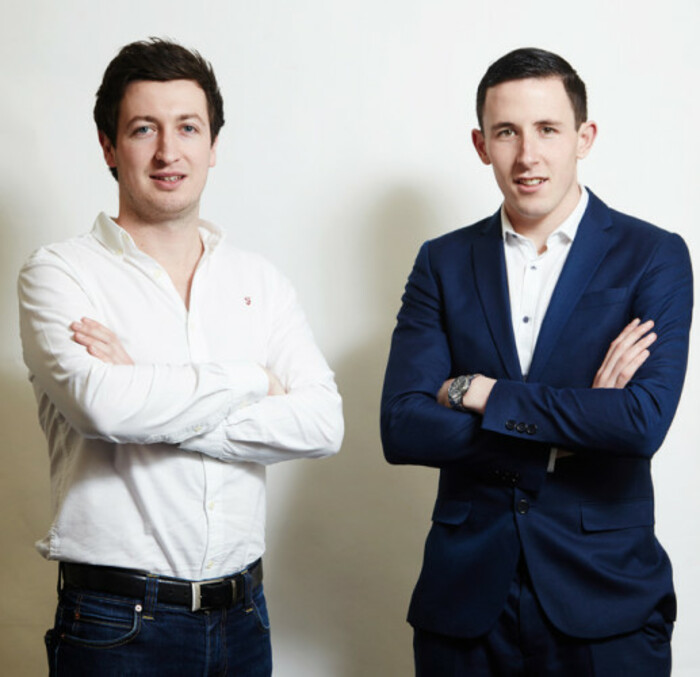 Source: Pundit Arena
"We're also really excited about the video series we're going to launch later in the year, which won't just be focused on rugby.
"I think it will really establish us as a big name in Irish rugby. Although we have good traction in Ireland, it's not to the same extent as we do in the UK where we already have Andy Goode and Topsy Ojo writing for us."
read more on