GameStop Ireland plans to cash in on pop-culture hype with a new shop for 'nerds'
The retailer will open one of the first ThinkGeek-branded store outside the US in Dublin.
VIDEO GAME RETAILER GameStop will open one of the first brick-and-mortar ThinkGeek shop in Europe in a well-known Dublin shopping centre.
ThinkGeek is a formerly online-only retailer based in the US that sells accessories and clothing to pop-culture 'nerds'. It was acquired by GameStop last year for $140 million.
The gaming giant already operates a similar concept store called Zing in Ireland and other European markets, but this will be the first physical shop under the ThinkGeek moniker in the country.
Michael van den Berg, managing director of GameStop in northern Europe, told Fora that the dual-branded shop will open in "a sought-after mall in Dublin".
"There are already thousands of Irish nationals that are buying from ThinkGeek and having their products shipped from the US to their homes," he said, describing the brand as "the largest e-commerce player" of its kind.
Some of the items for sale are exclusive to ThinkGeek, which van den Berg said will differentiate the brand from its Zing shops and the refurbished GameStop Plus stores that also sell novelty items.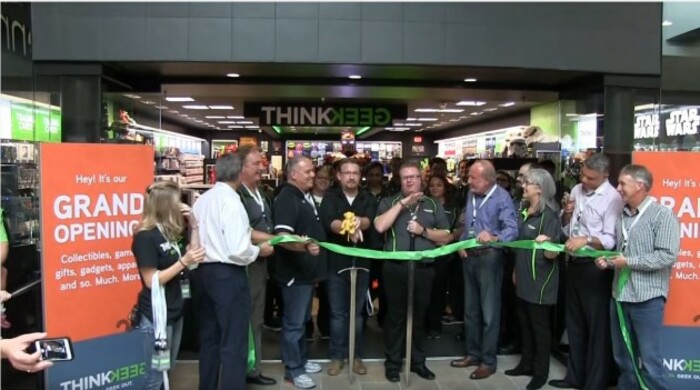 GameStop Plus
GameStop has been selling ancillary products like plush toys for 25 years, van den Berg said, but it "always came up incidentally" when a new game or console was released.
Now, half of the company's stores in Ireland will be rebuilt as GameStop Plus shops where "50% of the store space is video games and 50% is collectibles".
Despite the hefty overhaul – van den Berg said each shop was stripped back to "bare concrete" – the company's revenue model will still rely heavily on traditional game sales.
"In a category like this, I think it is clear that you must have a range," van den Berg said.
"It doesn't work if you put in a small fixture that has five caps, two t-shirts and a couple of key rings. In order to be successful and cater to the audience, you have to have a substantial range of products, which changes very often."
He said the video games industry is a "cyclical business" that peaks when new consoles are released but plateaus in intervening years. It is hoped sales of quirky toys and apparel will help bridge that gap.
Industry threats
One of the biggest threats to the traditional video game industry is the rise of mobile gaming.
Van den Berg said GameStop is competing in that sphere through its mobile game publisher, Kongregate, which it acquired in 2010.
The company is also being challenged by publishers that encourage gamers to download games online through the likes of the Xbox Games Store instead of purchasing a disc version from physical stores.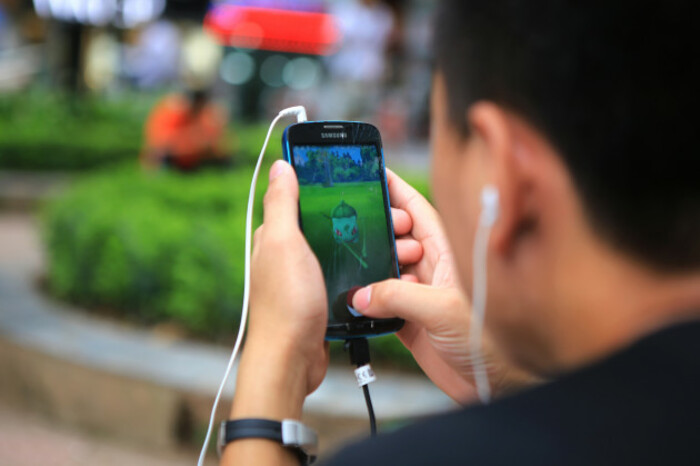 Source: Hau Dinh/AP/Press Association Images
"Gamers are collectors," van den Berg said. "You have to understand that it's very much a type of customer who likes to see the collection of games it has.
"The physical game has a residual value," he added. "A very intricate part of our ecosystem is that we not only gladly sell you that new game, but also gladly buy it back from you."
He also argued that brick-and-mortar retailers can offer "discoverability" to players through suggested sales by GameStop floor staff.
[embed id="embed_2"]
The time and bandwidth it requires to download a game – which is much larger than a music or video file – is an added benefit to physical retailers.
However, he acknowledged that "technology has a way of advancing and that may not always be there as a barrier".
"It's a question of not holding back the tide, but getting into it," he said.
Standalone shops
According to the most recent accounts from GameStop Ireland, the company reported losses of almost €1.5 million for the financial year ended 31 January 2015, pushing accumulated losses so far to over €11.5 million.
When asked about this, van den Berg said: "The reality of the situation is very much that GameStop has done an awful lot to get the business right-sized and on track. We have looked at how we can position (the company) and make sure (our) fortunes return."
He said if the flagship Gamestop-ThinkGeek store performs well, there was a strong possibility the firm would launch more standalone ThinkGeek shops.
"One must do so diligently," van den Berg noted. "We want to be here and for the hundreds of people that we employ for many years to come."
Correction: This article said the first ThinkGeek shop in Europe will open in Dublin. The brand will launch a store in Stockholm a week beforehand.
read more on