This Galway games startup is bringing Danger Mouse to people's fingertips
As part of our weekly Startup Spotlight series, we profile 9th Impact.
FOR A LOT of kids, designing computer games is the dream job – and, as a teenager, Finn Krewer was well on his way to making that dream a reality.
His career in games development began while he was still in school when he made a multiplayer space invaders title for Xbox 360. But the idea of sitting at a computer all day designing software didn't immediately appeal.
"I was looking for something very hands-on and very practical – not just sitting at a computer.
Krewer completed an undergraduate degree and then a PhD in engineering in NUI Galway instead of pursuing a career in the games industry from the onset.
But when the opportunity to get involved with a new games firm being launched in Galway came up, he decided to give it a go.
"The other two co-founders, Mark Quick and Fabio Stara, came to me through one of my lecturers. They wanted someone with a background in apps and games, and my lecturer knew it was my past.
"They had just come out of another successful startup in Galway called SourceDogg, had the idea for a games company and a couple of connections to TV studios that had content and no games.
"The stereotype is true – now that I'm back in gaming, I'm at my computer 18 hours a day."
The trio's company, 9th Impact, started out in 2014 with a series of its own titles, such as  Ninja Go Endless Runner and Star Commander, being sold through the Apple and Google app stores.
However the startup's focus has since shifted to making games for TV franchises, including versions of popular cartoons Biker Mice from Mars and Danger Mouse.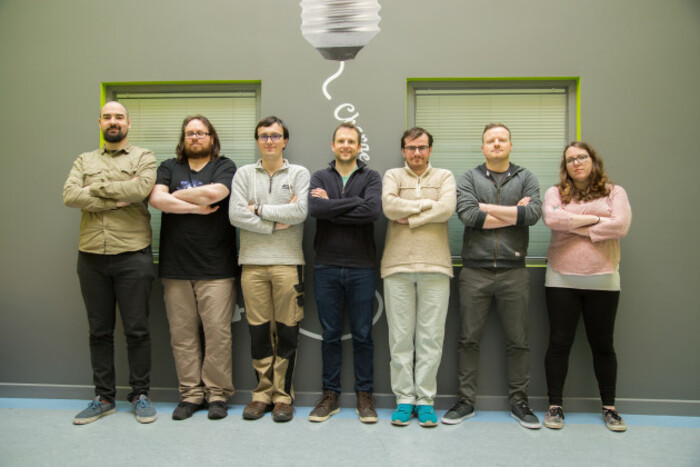 Source: 9th Impact
Ninja Go remains one of 9th Impact's most popular titles, according to Krewer, who says the game has been played over 10 million times.
But for many small games startups, making a meaningful impact in the crowded app stores can be a major challenge.
"It's like YouTube, I suppose. If you make the front page and hit the right keywords, you will get your brand out there. But getting to that point is tough.
"You get the lows where you spend three months making a game, and then you don't see the downloads coming out of it. Something small might be wrong. The placement in the store might be wrong or maybe the target age group was wrong.
"The first few times you release a game, you're up all night waiting for that status to change and for it to go live and read the reviews as they come in. It's nerve-racking."
Marketing
If you're a games developer, the key to staying on top is to constantly release new content for your apps, according to Krewer.
But it's also about understanding how to market to younger age categories, who can't always be accessed by traditional advertising.
"There is a certain amount of marketing that is very specific to games and targeting age genres. My age group wouldn't spend hours on YouTube watching other people play games, but children do.
"Games firms need to get their games in front of people who are influencers or micro influencers – you can't underestimate the level of celebrity around these people.
"At conferences, if they are there, it's like having Taylor Swift walk through Galway. The reach they have is phenomenal."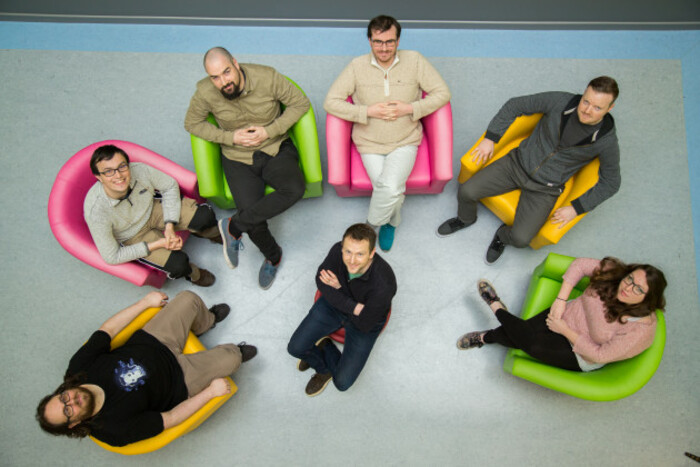 Source: 9th Impact
Funding
The company was bootstrapped through its early stages, according to Krewer, who says the firm didn't even have an office for its first year in existence.
It has received some financial backing from state body Enterprise Ireland, and this year also raised further funding from private investors.
The total investment in 9th Impact now stands at €500,000, which has come just in time for a busy 2018, according to Krewer.
He said the firm has a big project in the pipeline for next year and the funding will be used to bolster employee numbers – from seven to 12 – to cope with the workload.
This article is part of a weekly series featuring Ireland's most promising startups. If you would like to see your company featured email news@fora.ie.
read more on