The world's biggest security company has just shut one of its Dublin bases
A cohort of staff were made redundant as G4S moved the operations to Belfast.
GLOBAL SECURITY GIANT G4S has closed one of its Dublin bases in a move that made 24 staff redundant.
The company shuttered one of its security centres, in Citywest, which Fora understands provided remote security monitoring services for thousands of commercial properties and businesses throughout the Republic of Ireland.
The customers' premises will now be remotely monitored from Belfast, instead of Dublin.
G4S said that this was a once-off move, adding that it has no other plans at present to shift operations from the Republic to Northern Ireland.
It also said as a direct result of the closure it is recruiting an extra 18 staff in Belfast. It would not confirm if any of the new hires would include workers made redundant in Dublin.
The UK-based security services firm is one of the world's largest companies, with sales of about £7.6 billion (€8.5 billion) annually. It is the biggest security provider globally, with over half a million people in its workforce.
Belfast
In a statement to Fora, G4S managing director of monitoring Giovanni Grosso said: "Following a consultation process we migrated our Ireland technical monitoring services to our state-of-the-art monitoring centre in Belfast from Dublin.
"(This) resulted in 24 redundancies. It was completed in July."
He said that the main reason for the change was to improve "operational consistency for our Irish business and to deliver service level improvements".
"Our business support function and technical services for our customers remains in Dublin," he said.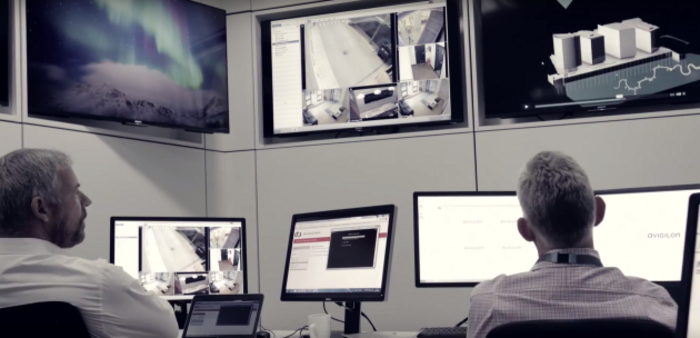 Grosso added that G4S is the industry leader in the Republic in its areas of security. He said: "We have no plans to change this position and will continue to invest and maintain our presence in the Republic."
Size
G4S remains one of the largest security companies in Ireland, employing about 2,400 people here. It dominates the cash-in-transit market, while internationally it has interests in everything from prisons to clearing minefields.
However its reputation took a hit in 2012 when it failed to provide enough security for the London Olympics. Military personnel were drafted in to fill the void after G4S couldn't satisfy the terms of its contract for the sporting event.
Locally, G4S has snapped up several rivals over the years. It took over Irish security business Omada and security communications and alarm monitoring firm Bell Communications in 2007.
The firm also spent €2.5 million when it acquired alarm monitoring company AMS in 2010.
It shed staff in Ireland after recording multimillion-losses in some of its core operations during the recession.
In 2010, the company had about 3,000 staff in the Republic across all divisions. This dropped afterwards, however it has increased substantially in the last year or so.
A G4S spokeswoman said the company now employs 2,385 people in the Republic, compared to just under 2,000 in 2016.
Sign up to our newsletter to receive a regular digest of Fora's top articles delivered to your inbox.
read more on