Meet the Fujitsu veteran taking the firm's Irish business deeper into the push for sustainability
Tony O'Malley discusses his time in the Defence Forces and leading a long-standing firm amid constant change.
TONY O'MALLEY HAS had two distinct professional lives, from signing up to the Defence Forces when he finished school to joining Japanese IT giant Fujitsu, a career move that eventually saw him become CEO of its Irish business.
While seemingly disparate, both periods were bound by technology.
At the time of doing his Leaving Cert in 1986, like a lot of teenagers this age, he was unsure what exactly he wanted to do.
"I knew that I liked mathematics and science but at the time I also had an idea that I would like life in the Defence Forces."
As fate would have it, his decision to join the army would actually meld these two interests.
His army career saw him stationed at the border as well as in a six-month deployment in Lebanon in 1995. All the while he juggled studies for a computer applications degree in DCU with his military duties.
"At this stage, I was working in the communication and information services directorate. As the name suggests, it was about communications, technology."
Information and communication technology would continue to be his focal point when he took up a new role in army headquarters.
"I was largely responsible for large teams in software development, and getting involved in procurement tenders, strategic planning and that sort of thing."
By the time the late '90s rolled around, amid the bustle of the Celtic Tiger, O'Malley made the move from the Defence Forces to the private sector, taking his tech skills and army discipline with him.
"At the time I was telling myself that it was a really hard decision to make. It was a difficult decision, particularly being a child of the '70s and '80s. You're taught to look at State jobs and all the rest was a big risk," he says.
"I wanted to take myself out of my comfort zone and not have any regrets and try something different."
He joined Fujitsu and would hold a medley of different roles from account director to programme manager, touching on different aspects of its operations, but he says the transition to business was ultimately a smooth one.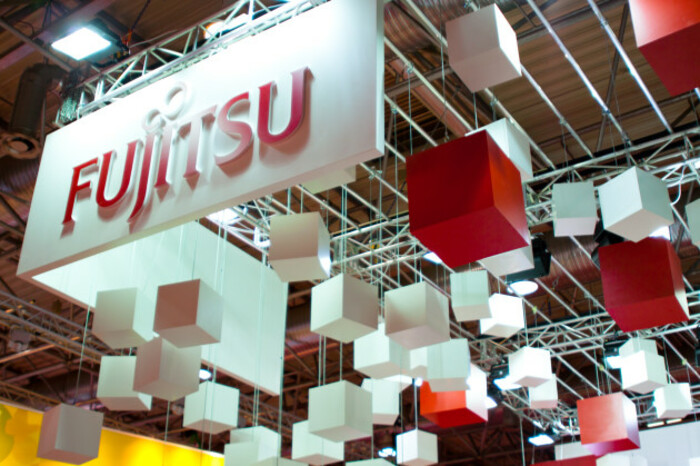 Source: Shutterstock/Vira Mylyan-Monastyrska
"I found that the skills that you learned as an officer … I was in a leadership role, pretty much from 18 years of age onwards, it equipped me quite well and actually gave me all of the tools that I needed to manage the transition."
After years navigating different levels of the IT company's operations, O'Malley was appointed CEO of Fujitsu Ireland in 2015.
Change and trust
In Ireland, Fujitsu provides information and communications technology services to clients in the public and private sectors, including large retailers, banks and manufacturing firms, covering functions like cybersecurity and digital transitions.
With 20 years under his belt at the Japanese firm, O'Malley has witnessed dramatic changes in the business and technology landscape – both in the technology itself and the attitudes towards it.
This week, Fujitsu Ireland published the results of a survey into how people in industry are reacting to changes and their fast pace.
Half of respondents said that technological innovation has led to positive change but 46% said Ireland is still at risk of being left behind in adopting this innovation. Some 65% said that organisations aren't taking sustainability seriously enough.
The findings show an acceptance of change but with much more work still needed.
O'Malley says some of the biggest barriers are how changes are communicated and generating trust among employees and consumers alike.
"Consumers are becoming more discerning in the context of the product or service that they buy from the company. What is the reputation of the company? How do they produce their goods or services? Is it done in a very ethical way?"
Use of a product is often seen as an endorsement of the brand, he says, so companies are feeling the need to exhibit a greater awareness of the challenges facing the world – namely, sustainability.
"We have quite a mature responsible business programme. This is very important to corporate headquarters back in Japan, and that permeates all the way down the organisation."
In the midst of the current green wave, Fujitsu, like many major corporations, is feeling the pressure from the public to reduce its emissions and show greater responsibility.
O'Malley says the company's low-carbon pledge will see it reduce its carbon emissions by 50% by 2030.
It is also trying to address the issue of diversity in the workplace, a severe problem in the tech sector particularly.
O'Malley says that Fujitsu has about a 33-34% female representation among its employee base and says there's "always room for improvement".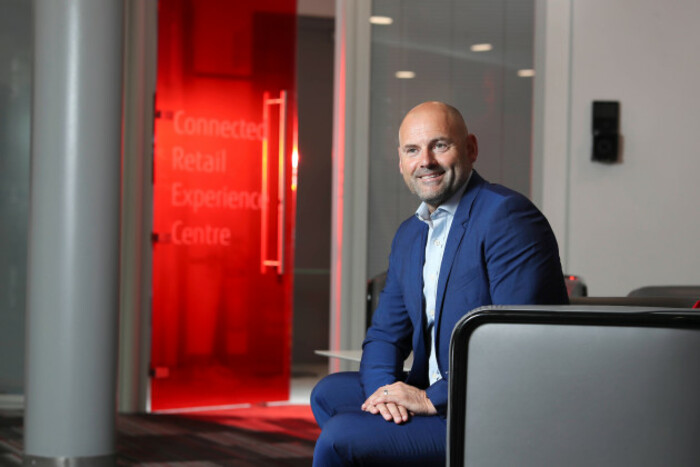 Source: Conor McCabe
It has instituted a 50/50 rule for job interviews where there must be an even gender split of candidates.
"The right person always gets the job but what we find is that as we bring more and more females into the interview process, I think it helps for future applications," O'Malley explains.
"It also broadens the horizons and the perspectives of the people interviewing. Before this measure was introduced, they might look at a CV and discount it," he says.
"At least when somebody gets in front of them, face to face, they create an altogether different impression and increase their chances of actually getting hired."
Challenges
While trying to embrace changes in the industry, Fujitsu has felt the brunt of these changes too and the difficulty in evolving.
Earlier this year, Fujitsu let a number of staff go in the UK and other markets in Europe.
Reports in April suggested that some people in the Irish operation were on the chopping block too, though O'Malley says that there have been no cuts in Ireland.
"The rationale for (job cuts) has been the rate of change that's happening within our sector," he tells Fora.
"The natural evolution from some of the traditional services to some of the new digital services has required certain people to re-skill."
"There has been a requirement for a different skill set or a requirement for services to be offshore that were previously provided onshore," he says, referring to services that can be carried out in different locations regardless of where the customer is.
"That had no impact in terms of the Ireland operation. We had already done an awful lot of work to future-proof our own workforce. While there were certain job losses in the UK, there weren't job losses here."
O'Malley oversees a team of 500 people, 300 of which are based in Ireland with the majority of those in the company's offices in Swords.
It's indicative of Fujitsu's use of onshore and offshore services. Again, adapting to changes in what customers expect from their service providers, Fujitsu has drawn from a wider talent pool internationally.
While continuously staring down this evolution, core tenets have remained the same, O'Malley says.
"Some things never change. Customer service, looking at things through the lens of your customer, the value of relationships, the value of people, surrounding yourself with people who are experts in their area. That never changes," he says.
"That's one constant and a very important ingredient to running any successful company."
Get our Daily Briefing with the morning's most important headlines for innovative Irish businesses.