Free Now told the government 'night mayors' could make it easier for clubbers to get cabs
The company formerly called Mytaxi urged the Culture Minister to bring the concept to Dublin.
CAB-HAILING COMPANY FREE Now, which recently changed its name from Mytaxi, told the government that introducing so-called 'night mayors' in Dublin would help deal with transportation shortfalls at busy times.
In a letter sent to Madigan in April of this year, and seen by Fora, Free Now – then called Mytaxi – said that night mayors similar to those used in Paris, London and other major cities could help "manage, co-ordinate and improve relations" between various stakeholders in the capital.
The government is currently considering an overhaul of licensing laws to boost the night-time economy in Irish cities and is also looking at introducing night mayors to serve as a liaison between late-night business operators, residents and the authorities.
In May, Minister for Culture Josepha Madigan announced that the government was considering the concept as well as reviewing licensing laws to allow nightclubs to have staggered closing times in order to avoid large groups of people spilling onto the streets at the same hour.
In recent weeks, Dublin city councillors promised to appoint a night-time ambassador for the capital as part of a five-year manifesto.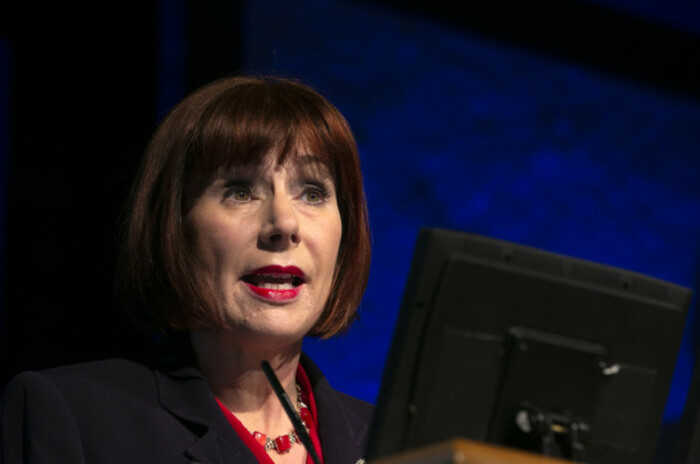 Source: Sam Boal/Rollingnews.ie
In the letter Free Now told the minister that there was a "real need" to improve after-hours services in Dublin, particularly in relation to transportation.
Citing its own passenger data, the company said that demand at peak hours "continues to outstrip supply" which has led to large volumes of punters looking for cabs at the same time.
"Appointing a night mayor to develop and integrate sustainable services has the potential to offer better and safer transport options to the public and tourists at night time," Free Now said.
[embed id="embed_2"]
As well as advocating the introduction of night mayors, the company also threw its weight behind the staggering of club closing times to avoid thousands of people leaving venues at the same time, which puts a strain on taxi services.
"Staggered closing times have the potential to reduce anti-social behaviour, excessive noise pollution and make the city more accessible at night to different types of visitors, age groups and demographics," it said.
"A night mayor could be very effective in this regard and could develop advance strategies that deal with the unique challenges and opportunities facing the night-time economy in Dublin because, right now, there's a disconnect between service provision and customer needs."