Sligo's Frankli is trying to cure firms of their 'big-bang approach' to staff feedback
As part of our weekly Startup Spotlight series, we profile the HR tech company.
BEFORE RETURNING TO the west of Ireland, Noel Dykes spent around a decade working in Australia and New Zealand as a software consultant – including a stint heading up a consulting firm.
"I really noticed the importance there of employee engagement and people engagement," he tells Fora.
"In that organisation, we were looking for solutions and they were either non-existent or too expensive."
Dykes figured he could build a useful solution for employee engagement and feedback, but rather than set out to establish a company in New Zealand he decided to move back to Sligo because the "sensation was always there to move home".
"I really looked at the ecosystem in Ireland. I also looked at Europe and I figured that the strategy would be better to come back here," he says, adding that he saw the opportunity to build an international business by harnessing his contacts in New Zealand.
It was in late 2016 that he started putting the foundations in place for what would become Frankli, a human resources software tool designed to simplify the relationships among management and staff.
Having been away for so long, it took Dykes some time to readjust to Ireland and get to know all the relevant people in the local startup and business community.
"A lot of my professional experience is abroad, so they were like, who's this guy coming back into Ireland? I spent a lot of time convincing people that I had the skills and I knew what I was talking about," he says.
Dykes joined the entrepreneur support programme New Frontiers, and around this time he met co-founder David Kenny, who is director of software development at US firm Overstock, which has a presence in Sligo.
"(Kenny) showed interest and came on in a part-time capacity and helped me build out our product."
Dykes' small team was holed up in the Building Block co-working space in Sligo, where they met and eventually hired two front-end developers to get the early product off the ground.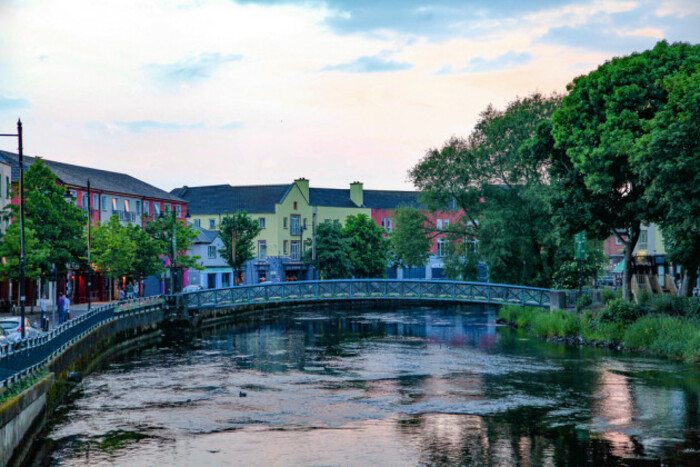 Source: Shutterstock/FreedomFix
"In the later part of 2017, we really started to ramp up that so we had our (minimum viable product). We were able to start showing people an early product in late 2017; 2018 has really been ramping that up and on-boarding our first customers."
Personal identity
Dykes admits that there's a lot competition to develop software for the human resources industry, but he says Frankli differs from many rivals in that it is more focused on the employee than the manager.
"Our angle on it is looking at it from an employee-led perspective. We want to put much more emphasis on personal identity within the organisation," he says.
"We've built a product that looks at engagement, performance management and social connectivity, how people connect within the workplace. We believe that's our unique selling point – we don't see any product really pushing that.
"We're empowering people to share what's important to them; whether that be from a socialising perspective or from a mentoring perspective, we're actually putting similar people in front of (each other).
"Some of the functionality and features you might see in a professional network like LinkedIn, we're internalising that for companies."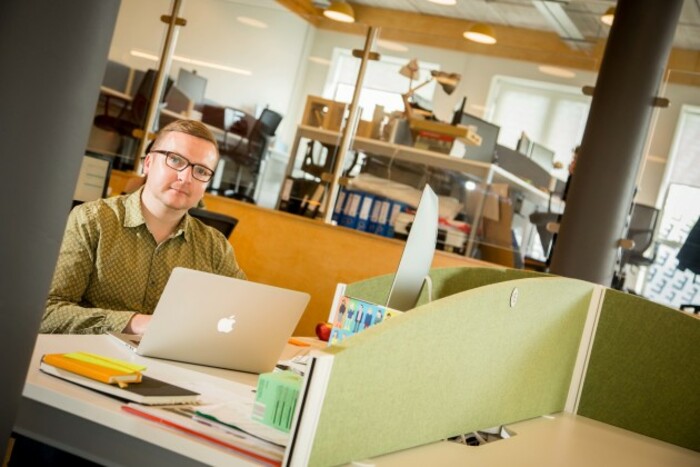 Source: James Connolly
Dykes says there tends to be a "big-bang approach" to employee feedback where managers provide feedback and comments only periodically, typically in one go.
"We're doing a modern take on employee engagement that looks at continuous feedback, performance management and looking at realistic goals," he says. "This is much more continuous and much more fluid."
Future plans
Frankli currently has six customers, which it charges based on the number of employees using its platform each month.
"We're validating our product with companies here in Ireland. That's part of the strategy. We went out to our own network and got early customer traction, but we're already seeing interest coming from New Zealand."
Frankli's sweet spot is SMEs that need help handling their human resources.
[embed id="embed_3"]
"We found we're addressing a real need," Dykes says. "Our early customers all have distributed teams, with people working remotely in different countries and office locations. We feel our solution really talks to those companies."
Frankli was shortlisted at the National Startup Awards earlier this year and was a finalist in Ireland's Best Young Entrepreneur contest in the best business idea category.
It is raising a seed round of about €500,000 to boost customer acquisition and expand into other countries, starting with the UK.
"We've also identified the Netherlands as a potential market for this kind of product," he said.
"In order to ramp up with our team and product, we will need to raise some money."
The company wants to grow its customer numbers to around 25 to 30 within the next year.
"If we can get a number of relatively small companies that are growing quickly, then start to target the upper end of the medium-sized companies that will give us hopefully the volume and cash flow to enable us to grow as well."
Sign up to our newsletter to receive a regular digest of Fora's top articles delivered to your inbox.