Food-pouch maker Foxpak is moving into trendy compostables as plastics 'come under fire'
The packaging company has pumped €3 million into a production plan in Louth.
AROUND THREE YEARS after first piloting biodegradable packaging, Louth-based food-pouch maker Foxpak Flexibles is spending millions on a rapid move towards the increasingly popular solution.
Single-use plastics have become a hot topic in recent times, with various retailers and state agencies promising to cull their use of the material and swap it for more environmentally friendly options.
Foxpak – which makes food and coffee pouches for clients like the distributor of Reece's and the maker of Flahavan's granola – last week announced it was investing €3 million in a plant in Collon, Co Louth. This is to provide extra production capacity to keep up with growing demand.
Speaking to Fora, marketing manager Samantha Murphy said consumer demand for compostable packaging has been fuelled by the likes of David Attenborough's Blue Planet series, which showcased the extent of plastic pollution in the ocean.
"Everyone decided they wanted to step away from single-use plastics … all plastics came under fire. Lucky for us, when that happened we were already in the process of  developing this option because we could see that that was where it was going," she said. 
About four years ago, Foxpak partnered with UK-based outfit Cafédirect – a fair trade coffee company co-founded by charity Oxfam – to manufacture a compostable coffee bag.
"That got to the stage of being certified. It actually never went any further than that because it wasn't commercially viable at the time … Obviously the demand from consumers wasn't as big as it is now back then," Murphy said.
However, the tide rapidly turned in recent years.
According to Murphy, Foxpak received just one enquiry about compostable packaging in 2017. Today, between 60% and 70% of queries each week relate to sustainable pouches.
In January, Foxpak began shipping a pouch made from plant-based materials that can be used for storing dried foods, seeds, coffee, pet food and other materials. The company has secured three more orders with further deals being processed.
The biodegradability of the bag is currently being tested by Belgian consultancy OWS, after which it will be tested at EU level.
"From what we can see in the marketplace there's no one else at that stage yet," said Murphy.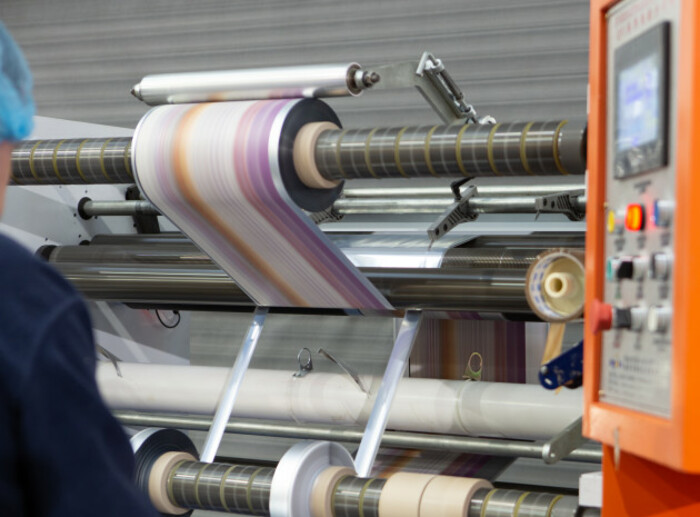 Source: Foxpak
Growing demand
The multimillion-euro plant in Collon has been in the works for two years and was initially planned to deal with growing capacity constraints caused by demand for the packaging of health foods.
"There was a pick up in the health-food sector – health food and super foods – and that was our biggest sector back then … so we needed to move to a larger plant," said Murphy. 
"But it just so happened that in between all of that, this whole thing of sustainable packaging came about."
While Foxpak is pivoting towards more sustainable solutions, it will continue to sell standard, plastic-based products – although compostable options now account for 80% of its production line, according to Murphy.
"The sustainable packaging (category) is a really new thing for both consumers and manufacturers, so there's not a solution for everything at the minute," Murphy said, citing limitations like a shorter shelf life.
"Rather than focusing our new product development efforts on upgrades or different ways of doing standards plastic flexibles, we're looking at upgrades in different ways of doing sustainable options."
According to the most recent set of accounts for Foxpak Flexibles Limited, the company was sitting on a profit of €215,919 at the end of June 2017.
Get our NEW Daily Briefing with the morning's most important headlines for innovative Irish businesses.