A multimillion-euro campaign has been rolled out to improve the perception of Irish cuisine
Fáilte Ireland will promote more than 600 food- and drink-related events through 'Taste the Island'.
THE NATIONAL TOURISM development agency is pumping more than €2 million into a 12-week, cross-border campaign promoting food and drink festivals across Ireland in a bid to improve overseas perceptions of Irish cuisine.
Using the moniker 'Taste the Island', Fáilte Ireland, in conjunction with bodies Tourism Ireland and Tourism Northern Ireland, has created a campaign highlighting some 600 food- and drink-related events taking place across the island from September to November.
The initiative – which will be repeated each autumn until at least 2021 – will promote both existing and newly launched events and is intended to drive consumer footfall during the traditionally quieter months of September, October and November.
Speaking to Fora at the launch of Taste the Island, Fáilte Ireland chief executive Paul Kelly said the agency has invested €2.2 million on year one of the campaign.
According to Fáilte Ireland, the pre-conception of Irish food and drink among international visitors is not as strong as it should be. Kelly said research suggests that Ireland is losing trade to rival European destinations as a result.
"It's hard to get very specific information, but certainly from the research we're seeing people are saying that food is more important in their choice of destination. Then we're seeing that the perception of Ireland's quality of food isn't as high as the perception of food somewhere else.
"When you're choosing whether to come to a destination in Ireland versus a destination in Italy or France or Denmark … (food) will tip the balance because the quality of the food is more important."
Some €750,000 was spent on associated startup costs while €1.5 million is being put into a marketing campaign that will initially target domestic holidaymakers.
Kelly said, depending on budgets, it is hoped a "substantial" sum will be put into years two and three of the project, with Fáilte Ireland expecting roughly a 10-to-one return on its investment.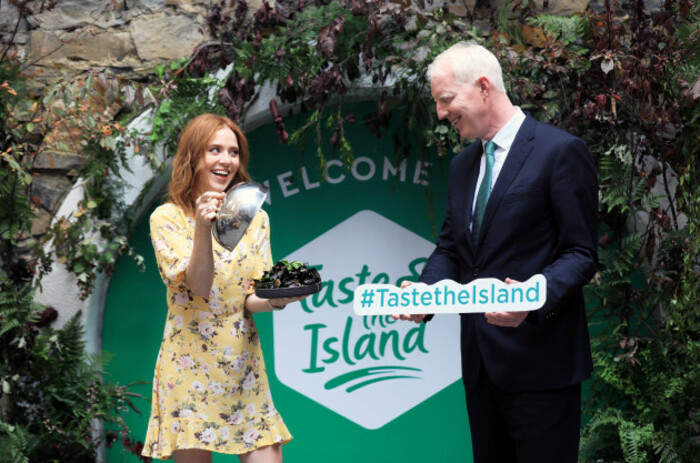 As well as increasing business during the quieter season and in areas beyond the traditional tourist hotspots, it is hoped Taste the Island will help improve the reputation of Irish cuisine in general.
A report published this week by the Irish Tourism Industry Confederation said that food and drink price levels in Ireland are 40% above the average across Europe – although it is worth noting that that figure captures tobacco costs.
When asked whether food and drink businesses need to adjust their pricing, Kelly said, "We're not a low-cost economy, we're a high-quality economy. I don't think Ireland is particularly uncompetitive against lots of other European destinations.
"Obviously there are some destinations that can offer food at much lower rates, but they're places where the staff are paid much lower and the costs are much lower. In terms of what we're about here, it is to promote the quality," he said.
Kelly added that by running Taste the Island during the autumn months, the cost of short stays will be comparatively much cheaper than the peak summer season.
Fáilte Ireland has also partnered with industry groups such as the Irish Hotels Federation, B&B Ireland and the Restaurants Association of Ireland to promote "good-value offers" as part of the campaign.
Get our Daily Briefing with the morning's most important headlines for innovative Irish businesses.