Sick of dry land? Ireland could soon get a hotel floating on the sea
It is hoped that the vessel could be berthed in Dún Laoghaire harbour.
IF YOU PREFER to spend a night of luxury on the sea instead of on land you could be in luck, as Ireland may be getting a 'flotel'.
The company that operates Dún Laoghaire harbour has put out an expression of interest notice for the 'flotel'.
Depending on how much interest the notice receives, Dún Laoghaire Harbour Company (DLHC) will then consider issuing a tender to start the process of getting the 'flotel' in the local Carlisle Pier.
A spokeswoman for DLHC told Fora that the 'flotel' would likely consist of a cruise liner, with as many as 100 rooms, permanently berthed at the pier.
Early stage
"The project is at at a very early stage, we are putting it out there to see if it is something that will float," she said.
"We would envisage it being a small cruise ship with maybe about 100 rooms. The berth can only take ships up to a certain size."
The spokeswoman said that, ideally, DLHC would tender for a firm to operate the hotel. The business would then pay a fee to DLHC to berth in the harbour.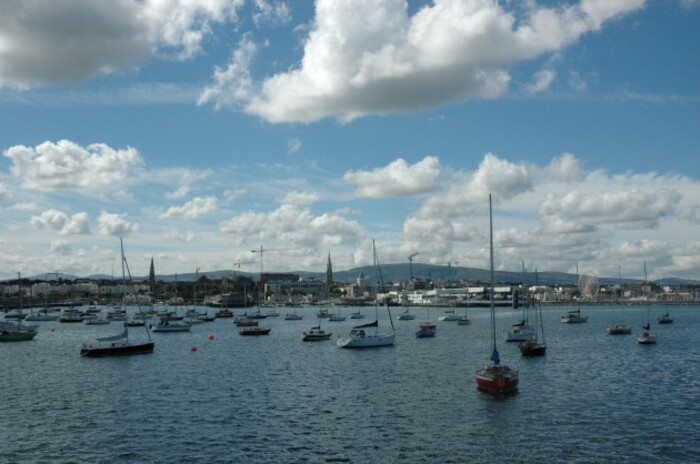 "There are cruise ships on the market that have just come out of service that a company could take and get some renovation and infrastructure work to get them up and running," she said.
"The closing date for expressions of interest is the end of the month and if there is some interest we would estimate that it could be up and running in 2017."
Flotels are often used to house workers in offshore industries, such as oil exploration.
In 2000 the Irish government considered housing asylum seekers in flotels. As the economy was beginning to boom, there was a shortage of workers in Ireland in many key areas, causing a surge in immigration.
[embed id="embed_2"]
This also coincided with a jump in asylum seekers. Twinned with a shortage of housing, the issue led the state to consider the flotel solution, however the plan was opposed by refugee and civil rights groups who claimed that it could cause lead to ghettoisation and isolation.
Dún Laoghaire harbour
DLHC also recently submitted a planning application for a development which, if approved, would allow much larger cruise ships over 300 metres in length to dock in Dún Laoghaire harbour.
It is estimated that the project would cost about €15 million to €18 million.
There has been little commercial traffic at the harbour since ferry company Stena Line withdrew its Dublin to Hollyhead ferry service last year after a fall in passenger numbers.
A ferry service had run between Dun Laghoaire and Holyhead since 1835.
read more on