Fincovi is bringing its financial management skills to the renewable energy sector
In our weekly Startup Scout series, Fora picks out promising companies that are emerging from Ireland.
Founders: Ray O'Neill and John Harney
Elevator pitch: financial management for renewable energy projects
Funding: funding from NDRC accelerator
Status: raising a seed round 
RAY O'NEILL WANTS to build Wall Street-style management techniques for the renewable energy sector with his startup, Fincovi, which helps companies manage their financial workflow.
With years of experience in the renewable energy and finance sectors, he has seen first-hand how cumbersome financial management in renewables can be.
O'Neill previously worked at Australia's federal scientific research agency, CSIRO, where he worked on commercialising research, but he returned home to Ireland in 2011 "when most people were on the plane going over to Australia".
This eventually led to roles at AIB including head of energy and clean technologies and head of sustainability before taking a role as venture partner at investment group BVP.
"I saw an opportunity to manage the renewable energy projects that were in Ireland better than they would be managed today," O'Neill explained.
Along with his experience in energy and financing of such products, co-founder John Harney was previously a chartered accountant at Grant Thornton and financial controller at Bord na Móna.
"Both of us had seen the finance side of renewables, the banking side, the investor side and the asset owner side," O'Neill said.
The result is Fincovi, a back-office service for the renewable energy sector.
Financial management
Fincovi, based in Athlone, works behind the scenes for clients, using its own tech, to gather and manage data on wind and solar farms, generating financial and compliance reports and mining data for insights.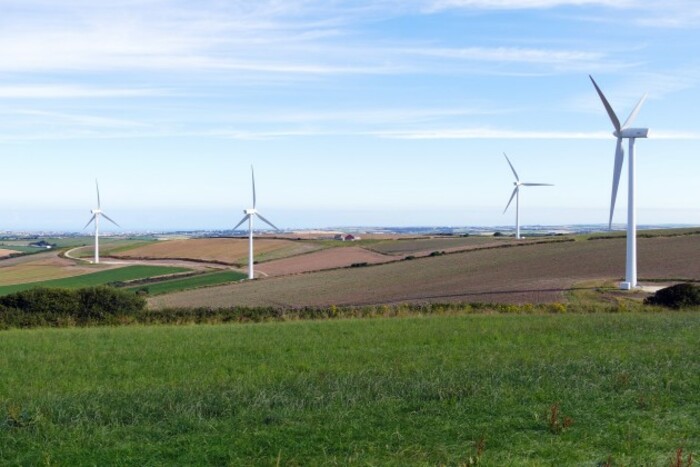 O'Neill said that "financial management was kind of lagging" in the sector and as asset bases grow and generate reams and reams of more data, this management needs to get smarter.
"That's where we saw the opportunity for Fincovi, to develop a platform for the industry and move off Excel sheets and move into something where you can get the data and make the data work for you in real time," he said.
"We're good at supporting financial administration. We take all the invoices, we scan them in, we look at purchase orders and bank (details) and create a management account," O'Neill said.
Fincovi's business is split into three key facets – managing financial workflow, mining data for performance insights and advising on the buying and selling of assets.
According to O'Neill, this frees up companies to spend more time and effort raising money, acquiring assets and building renewable energy infrastructure, "which is really what they want to do".
"We enable the marketplace to trade between each other by having the data and information in the one place," O'Neill said.
Full model
Fincovi maintains an outsourced model where it handles all of the heavy lifting on behalf of clients rather than providing a software-as-a-service (SaaS) product, which has become popular in many other sectors.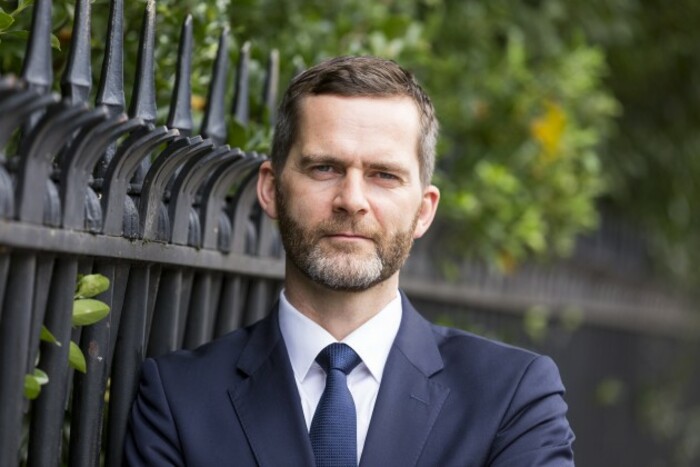 Source: Alan Rowlette
"When we went around and validated we found a lot of people in the industry said, 'No, we don't want a SaaS product, we want a service that is delivered.' We pivoted early on. We're going to have to have deliver this service."
Fincovi generates revenue on a per project basis, with fees depending on the size of the development and the services required. It has 10 customers to date.
The startup recently joined the NDRC's Portershed accelerator programme in Galway – securing €75,000 in the process – while it is in the midst of closing its seed round to finance its next stage of growth, which it hopes to close by year-end.
The company has five staff and it plans to grow out the tech development aspect of its business to complement the finance and accounting team.
"(Our base in Athlone) is enabling us to attract the quality skills at a lower cost than we could get them in Dublin," O'Neill added.
"The seed funding will enable us to hire another 12 people (over the next year). We're building out a tech side of our business. We do need people all the time."
Get our Daily Briefing with the morning's most important headlines for innovative Irish businesses.