After more than three decades in business, Filmbase is going into liquidation
The organisation said debts have accumulated to a point where it is 'unrealistic' to continue.
FILMBASE, THE DUBLIN organisation which supports filmmakers in Ireland, has announced it will close after 32 years in business and go into voluntary liquidation.
The Temple Bar-based members-led organisation was founded in 1986 and offers courses, exhibition space, equipment on loan to filmmakers and access to film funding.
It is also responsible for the website Film Ireland, which reviews and discusses work by Irish filmmakers. It is due to close down as a result of accumulated debts.
In a statement today, Filmbase said the decision was "reached with great sadness":
"It is with great sadness that the staff, management and board of Filmbase announce that, after 32 years of serving the Irish film community, the organisation is coming to a close.
"Filmbase has been fighting for many years against difficult financial circumstances and as a not-for-profit organisation that fight has always been a tough and challenging one.
"Debts which had accumulated at the organisation had reached a point where it was unrealistic for Filmbase to continue operations. This is a decision which has been reached with great sadness by all involved and the organisation will now move into voluntary liquidation."
According to the most recent accounts published by Filmbase, the firm made a loss of just over €84,000 during 2016 as its total expenditure stood at €923,000 compared to income of €839,000. The amount due to creditors within one year stood at nearly €85,000.
In a directors' note, the board stated that it has made "consistent efforts to reduce the overheads and core operating costs with significant success".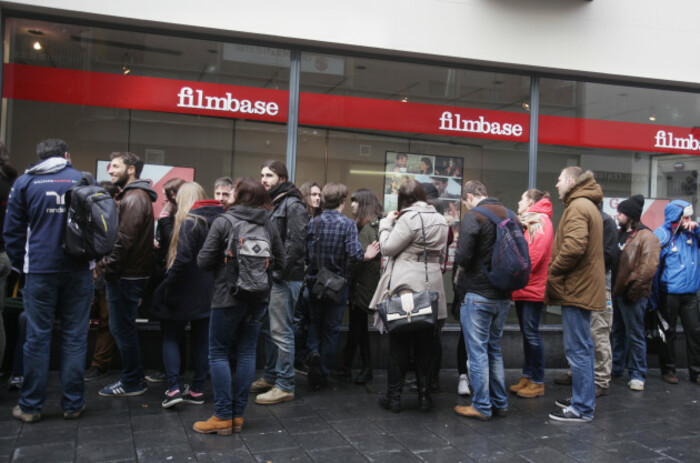 Source: Leah Farrell/RollingNews.ie
Filmbase said that since 1986 it has occupied "an important place in the Irish film landscape" and given many of the country's film talents the support they needed to begin their careers.
"Many people will remember Filmbase as a creative community, a hub to discuss and debate film and filmmaking, a networking space to meet likeminded filmmakers, and the catalyst for ideas, scripts, projects and partnerships which have enriched Irish film culture in innumerable ways."
Written by Aoife Barry and posted on TheJournal.ie. Additional reporting by Killian Woods.