Star Wars has helped bring a surge of tourists to Ireland
'Screen tourism' is one of the factors behind a big increase in visitors.
THE NUMBER OF tourists coming to Ireland surged in the first half of the year, likely boosted by the presence of several high-profile film and television productions such as Star Wars.
According to data from the Central Statistics Office (CSO), there was a 13% increase in the number of overseas visitors to Ireland in the first six months of the year.
This meant that 507,400 extra tourists came to the country compared to the same period during 2015, when over 3.5 million arrivals were recorded. The 2015 figures had represented a near-12% improvement over 2014.
There was a 16% increase in the number of British tourists traveling to Ireland during the period, which represented the highest growth from any single market.
There was also a strong rise in the number of North American and mainland European tourists, groups which grew by 15% and 11% respectively.
Star Wars
Tourism Ireland said that the increase is likely due to several factors, including "screen tourism success" on the bank of films like Star Wars: The Force Awakens. Several scenes in the movie were filmed on the island of Skellig Michael, which is located off the coast of Kerry.
Star Wars went on to break multiple box office records and gross more than $2 billion worldwide after its release in December.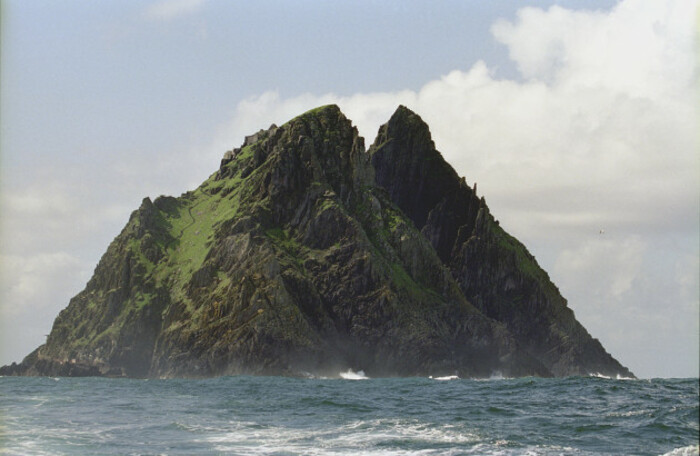 Source: Wikimedia
"Star Wars brought the magnificent scenery of Skellig Michael and the Wild Atlantic Way to the attention of millions of people everywhere," Tourism Ireland said in a statement.
"The fact that the next episode was also shot on location along the Wild Atlantic Way earlier this year is another fantastic coup for Irish tourism and Tourism Ireland will continue to maximise the Star Wars connection with Ireland."
Another important factor was the addition of a number of key airline routes to Ireland, such as direct flights from Los Angeles, Düsseldorf and Vancouver.
Holidaying at home
The statistics also show that the number of Irish people holidaying at home soared to more than 9 million last year, more than 1.5 million more than had been initially estimated.
Irish residents took almost 2.1 million domestic trips and over 1.5 million outbound trips in the first three months of 2016.
The study, which also measures details such as how much travelers spend and what kind of accommodation they stay in, found that the trips in the first quarter generated €327 million.
Almost half of the domestic trips, or just under 1 million, were holidays. Fáilte Ireland, the state body responsible for domestic tourism, said that this was likely due to the timing of Easter and St Patrick's Day this year.
The body's chief executive, Shaun Quinn, said the figures are welcome "as we need a robust home holiday market to sustain many tourism businesses all year round".
read more on