Kerry foreign-exchange giant Fexco is betting the cashless society is 'fake news'
The Irish company has been on the acquisition trail in the UK.
WHILE CARD AND mobile payments have ballooned in recent years, Kerry-based foreign exchange giant Fexco doesn't think cash is going anywhere.
The firm's managing director of retail foreign exchange, Joe Redmond, said he isn't convinced that society will go completely cashless – or that paper bills will vanish in the near future.
A report commissioned by BNP Paribas and consulting firm Capgemini found that the volume of non-cash transactions globally grew 11.7% between 2014 and 2015.
Electronic and mobile payments were tipped to account for 45% of all card transactions by 2019, up from around 31% in 2015. But Redmond thinks the impact of these changes is being overstated.
"I'd turn around and say 'that's fake news' that people talk about a cashless society. I don't see a cashless society any time soon," he said.
Killorglin-headquartered Fexco provides currency exchange services – with a sizeable chunk of its business in the UK – and was founded in 1981 by Brian McCarthy.
The company is now headed up by his son Denis and has around 2,300 employees on its books worldwide.
It has witnessed changes in customer attitudes and demands but there has been an enduring desire for cash, Redmond said.
Up to 90% of customers still take some amount of cash on their travels, he said, citing the company's own research carried out on customers.
"They have a credit card, a debit card and are getting more comfortable with Apple Pay but they would still take an element of cash.
"The reason for that has never changed. I cannot be absolutely sure that my card will work when I get to my final destination."
In June, Visa experienced a major card network outage across Europe, caused by a "hardware failure", where customers were unable to make purchases or withdraw money from ATMs.
The outage may have only lasted a couple of hours but it was enough to cause bedlam for everyone from tourists to people doing their shopping.
"That's put a little doubt in the customer's mind," Redmond said.
Source: Fennell Photography
"We would encourage our customers to take a balanced portfolio when you're going on your holidays.
"I would never suggest a family going to Orlando to take your entire holiday spend in cash, that would be irresponsible, but to have an element of cash for the first four or five days and then your debit card and credit card as well."
Central banks aren't going to pause the printing presses and time soon, he added.
"We would caution against what I might call a bit of a mislead promulgated by certain parties that we're rapidly approaching a cashless society."
Nevertheless, Fexco recognises that cashless payments are rising in popularity. Redmond said the firm's research-and-development teams are examining ways of diversifying the business.
"(Our customers) give us comfort that cash is still very much part of the customer's portfolio. I say, in parallel, that we are preparing. There is some good work taking place on the innovation agenda."
Brexit
Despite the looming shadow of Brexit, Fexco is heavily committed to the UK – it has a 12% market share in the country – as evidenced by its recent acquisition trail.
Last month it snapped up London's Thomas Exchange Global, adding 15 branches and one million customers to its ranks. It has four million customers between Ireland and the UK.
Fexco has now made eight acquisitions and it's a key part of the firm's strategy, which also involves organic growth and partnerships.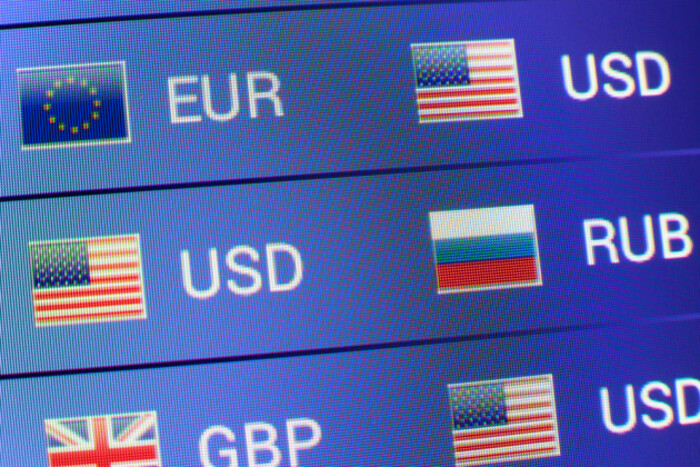 Source: Shutterstock/Pavel Bobrovskiy
"The worst extreme is that (Brexit) could have a dramatic impact on consumer confidence and discretionary spend and then that could also have an impact on sterling-euro, sterling-dollar exchange rates," Redmond said.
"If sterling is weakened considerably against the euro and the dollar, it would impact outbound travel from the UK."
This year has been strong in the face of those issues, he said, but 2019 is up in the air and the company is actively pursuing more business opportunities in the US and Asia, specifically Japan.
"Hopefully cool heads prevail and we'll have a good year next year and an orderly Brexit takes place."
Sign up to our newsletter to receive a regular digest of Fora's top articles delivered to your inbox.