A stock market float is on the cards for this Irish firm as it goes on a recruitment drive
Fenergo is looking to hire 200 new staff.
IRISH FINTECH FIRM Fenergo has announced that it will go on a hiring spree over the next 18 months – and hopes to secure an initial public offering (IPO) by 2020.
The firm, which makes software for investment, corporate and private banks – will recruit 200 people for positions in software engineering, marketing and other areas. That will push its global workforce to 500 people.
Recruitment will begin immediately and all roles are due to be filled by late-2018.
The company, which employed less than 40 people at the beginning of 2013, has seen its employee numbers grow rapidly in recent years.
Fenergo chief Marc Murphy said the company anticipates "significant growth" across every market it serves – the Americas, Europe, UK, Asia-Pacific and the Middle East – and is expanding its workforce to "help us meet this global demand".
He said demand for Fenergo technology has been "driven by regulatory change".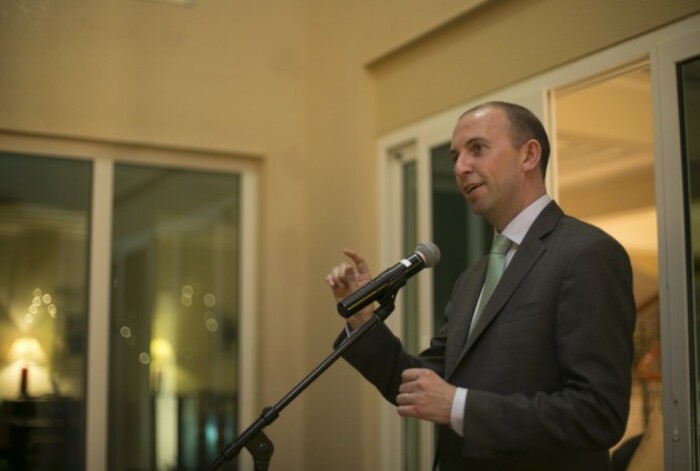 Source: Fenergo
Public offering
The company said it has "ambitions to IPO" by 2020. It previously said it planned to float on the Nasdaq stock exchange by 2018.
Founded in 2010, Fenergo has headquarters in Dublin's Point Village, London and Boston, as well as offices in New York, Sydney, Singapore, Japan and Abu Dhabi.
[embed id="embed_2"]
Its clients include HSBC, UBS and Ulster Bank's parent company, Royal Bank of Scotland.
In August 2015, New York-based private equity firms Insight Venture Partners and Aquiline Capital Partners together invested €85 million in the company.
That money has been used to open new offices, hire staff and invest in research and development.
According to its most recently filed accounts, Fenergo reported an operating loss of just over €2.8 million for the financial year that ended 31 March 2016, pushing accumulated losses to more than €3.7 million.
During that same year, the company posted sales of more than €18.7 million.