Why some fashion stores choose to 'stick to the knitting' and resist selling online
Despite its popularity, e-commerce doesn't always make business sense.
WITH IRISH CONSUMERS spending €5 billion online every year, you'd think that every clothing store would be desperate to get a piece of the action.
However, while most large chains have rolled out online equivalents of their brick-and-mortar presence, a handful of the industry's biggest names – like Penneys and TK Maxx – remain staunchly offline in Ireland.
Ex-Debenham's Ireland general manager Linda Ward, who owns a consultancy firm called Retail Renewal, says there's a simple reason why clothing stores might resist e-commerce: online and offline are two "completely different" business models.
"Bricks and mortar shops have a shop front and the stock is located in the store. Obviously that's quite high-cost, particularly at the moment when retail rents are predicted to increase 6%," she says.
"Then you've got the online-only retailer who uses a website for their shop front and they use a warehouse to locate their stock, which are both low-cost items."
In other words, for a major retailer to move into the online space, they'd have to compete with purely online players like Asos and Boohoo.com, which have lower costs and have built their entire supply chain around e-commerce.
Ward says it's important for retailers to remember that many brick-and-mortar stores that have delved into e-commerce have "ended up doing neither thing really well".
"It's distracted their attention away from their core activity … The online retailers have set themselves up as e-commerce from day one," she says.
Establishing a web store requires a significant amount of investment, says Owen McFeely, director of retail and consumer practice at PwC.
"It's costly in a number of ways: day-to-day running costs, supply chain costs, delivery truck systems, IT, the people required to actually run the warehouse and pick the stock," he says.
"There's an initial capital investment needed to open a dedicated warehouse or fulfillment centre too. When you layer all those costs together, you have to then assess whether a return on investment is able to rebate."
PwC recently published a retail and consumer report that surveyed 1,000 people about their online shopping habits.
It found that the majority of online shoppers – some 77% of respondents – are willing to pay for same or next-day delivery. It also suggested that free returns have become the norm for most consumers.
Both services are expensive for retailers to roll out and add a layer of complexity to their business.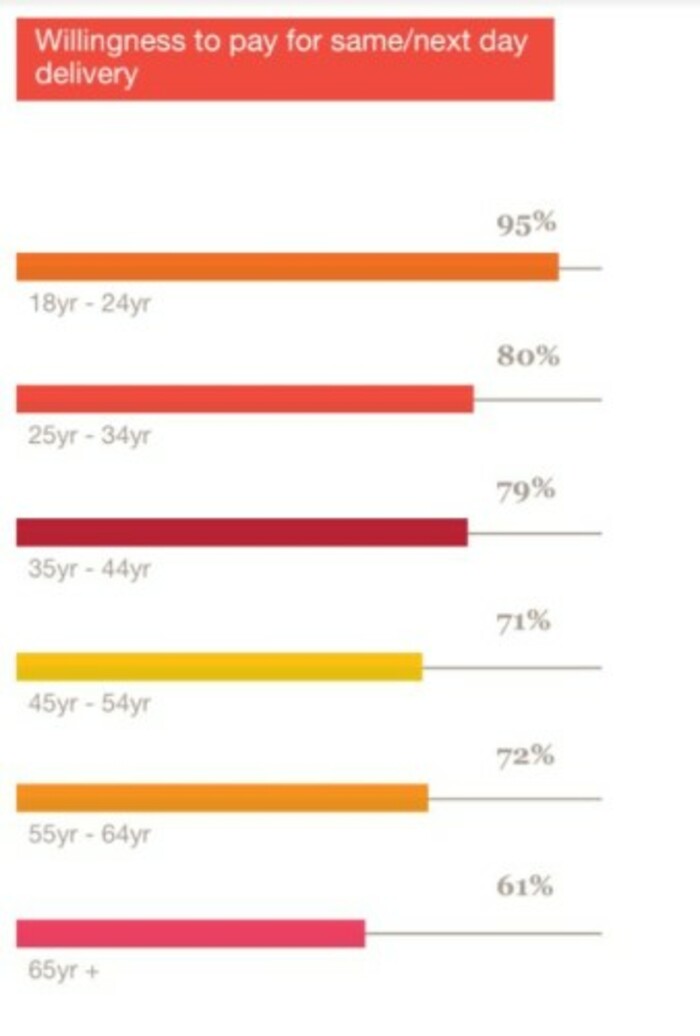 Source: PwC
Click here to view a larger version
Delivery
Dee Duffy, a lecturer in retail and fashion studies at DIT's College of Business, says postage and packaging costs alone are a strong enough deterrent for so-called fast fashion firms that sell at discount prices.
"If you think of a T-shirt for €5, by the time you've paid postage and packaging, you've just doubled the cost of the purchase," she says.
Five years ago, Primark-Penneys trialed a web service with Asos but shut down the offering because shipping costs were too high. That said, Duffy reckons it's only a matter of time before the chain moves into selling online.
She thinks the retail giant won't stand for losing 'something-for-the-weekend' shoppers to rival Boohoo.com, which has managed to sell items for as little as €15 to 16-30 year olds and still make a profit.
"(Penneys) teen market doesn't really have access to credit cards to consume online, but they do have their mid-range millennial market, which is a valuable market," Duffy says.
"I would imagine if Penneys move into (e-commerce), they'll want to be the leaders in that space of being able to offer fast-access delivery."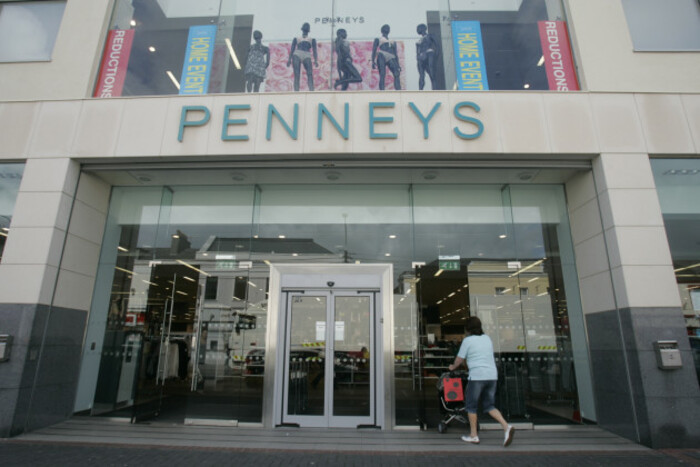 Source: Eamonn Farrell/RollingNews.ie
Ward agrees that it's not a case that Penneys has "refused to sell online" but that it's waiting for the right moment to strike.
"They've identified what they're good at so they've stuck to the knitting. Primark's a very agile business," she says, adding that the retailer has leveraged social media to drive brand recognition.
"It's not as if they're dinosaurs. They're still embracing the online culture but just choosing not to sell their merchandise through that route," she says.
No one from Penneys was available to speak to Fora for this story, but the company issued a statement to say that "online is really important" for the business.
"We have a strong digital and social media presence, with over 11.5 million followers across our social media channels … Primark keeps an eye on click and collect, but we have no current plans in this area."
Experiential retail
It's widely accepted that the future of brick and mortar stores hinges on so-called 'experiential retail' - offering unique or quirky experiences to encourage customers to spend more time and money in shops.
Penneys has moved into the space with the rollout of in-store nail bars and hair salons.
To some extent, a unique in-store experience has deterred off-price retailer TK Maxx – which buys leftover designer stock at a deep discount – from opening an online equivalent in Ireland, Duffy says.
"They already are experiential in a sense. Every week you could find something different. It's not going to be the same stock for the next six weeks," she says.
It's worth noting that TK Maxx in the UK and its US sister, TJ Maxx, do operate online stores. However, parent company TJX has previously stated that e-commerce represents just 1% of sales and has had an "immaterial impact" on the business.
The company told Fora its longstanding practice was that it didn't comment on its business activities.
Small, independent retailers are considered to be best placed to leverage 'experiential retailing' – and they often don't have the financial clout to roll out a fully fledged e-commerce service.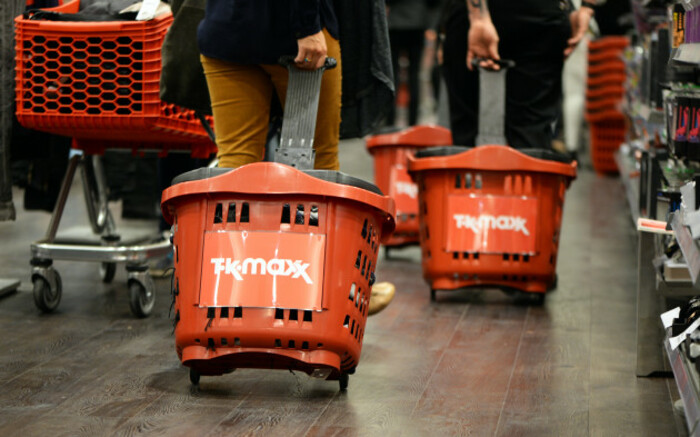 Source: Jens Kalaene/DPA/PA Images
However Ruth Ní Loinsigh, owner of Om Diva boutique on Dublin's Drury Street, says there are a number of reasons she doesn't sell online.
[embed id="embed_4"]
For one thing, customers appreciate the face-to-face interaction – but she says online also takes up a significant amount of resources.
"We do have a website. We were selling on it. We did sell a few bits and pieces and it would always be amazing when you woke up in the morning to see your Paypal account has been credited. It's like having a shop open in the middle of the night.
"But I think as an independent business owner – even though you can have an amazing team of people working with you – you're still the one who's calling all the shots on how the business is run and the day-to-day running of the shop.
"That takes up so much of my time that I was finding it really hard to delegate any time to the website … As much as I'm tempted by the extra sales, I'm finding it really difficult to find the time, the money and the manpower to take a chance (online)."
As well as experimenting with an online shop, Om Diva also tried selling through Asos Marketplace but Ní Loinsigh worried the heavy Asos branding might've been diverting customers away from its own brand.
She also says she's not sure if her shop – which has garnered thousands of Instagram followers with its quirky posts – would make as much sense online.
"I'm a bit of a perfectionist with my business and I think that's why it works. We oversee so many small details and that's why people love coming in.
"Everything is considered. It's just hard to make that leap from what we do in a tangible, tactile environment onto a website," she says.
That said, Ní Loinsigh is considering a compromise and may start selling accessories like earrings and necklaces online to give customers a "taster of Om Diva".
"We wouldn't have as many returns because they'd fit and they're very easy to post and to stock. That might be something for us."
Note: This article has been updated to clarify that TK Maxx operates online stores in some markets outside Ireland.
Sign up to our newsletter to receive a regular digest of Fora's top articles delivered to your inbox.