Inside the battle over unpaid wages at the collapsed Irish YouTube channel Facts
Former staff have taken the business to the Workplace Relations Commission over outstanding pay.
NEARLY TWO MONTHS after the collapse of Irish-founded YouTube channel Facts, staff are still battling with the company over outstanding redundancy packages and unpaid wages.
Creative Nation, a Dublin-based firm, was the main company behind the Facts channel, which produced viral videos for platforms such as YouTube and Facebook.
The company, which was set up in 2013 by then 17-year-old Shane Corry, also acted a 'multi-channel network' – a talent scout of sorts that advises online video creators and so-called 'influencers'.
In 2015, Corry led the company to a successful year, with accumulated profits at the firm increasing tenfold to €200,000.
But changes to the way YouTube distributes ad revenue to online content creators was a nail in the coffin for the firm's once-successful business model, according to Corry.
Losses rose to around the €400,000 mark and, at the beginning of March, Corry informed all 10 staff at the company they were being made redundant.
At the time, Corry told Fora that all employees let go were "paid all previous months' salary", but a number of staff say they are still waiting on thousands of euro in wages nearly two months later.
This week, one staff member was in front of the Workplace Relations Commission (WRC) to highlight the fact that they hadn't been paid. Former employees estimated that up to €80,000 is due to the 10 workers made redundant.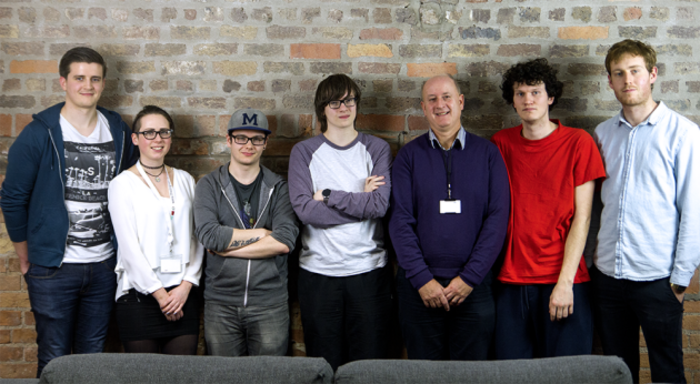 Source: Facts
When contacted by Fora at the beginning of this month, Corry admitted some amounts owed to staff were still outstanding.
He said via email that the company is experiencing "some cashflow problems that have meant we have been as-of-yet unable to pay the final salary/notice/redundancy payment to employees."
He added at the time that he was trying to raise the capital needed to pay the wages by selling the company. On 6 March, Corry said the sale of the Facts brand and social media assets would likely be completed within two weeks.
"This will likely be the quickest avenue to ex-staff being paid and negative media attention could harm our efforts to quickly finalise the transaction," he said in his email to Fora.
WRC cases in 2017
However the latest case is not the first time the company has been called before the WRC.
Last year, several members of staff also made complaints against Creative Nation about outstanding salary payments. According to company filings, the firm's directors are Corry and his mother, Grace Cathcart.
Current filings show that Creative Nation is owned outright by Justin Corry, Shane Corry's father, via a holding company.
However Shane Corry has told Fora and provided a document to show that he is the beneficial owner of the firm, adding that its shares were previously held in trust as he was a minor.
Across seven different cases, video and creative production staff at the firm lodged claims in relation to unpaid wages for the month of September. Those outstanding wages were subsequently paid.
But when several of the cases were heard earlier this year, staff said that annual bonuses that were meant to be paid in December were now outstanding.
In those five cases, the commission ruled in favour of the staff, ordering the company – whose monthly revenues were then between €40,000 and €60,000 – to pay staff a combined €8,538 in compensation.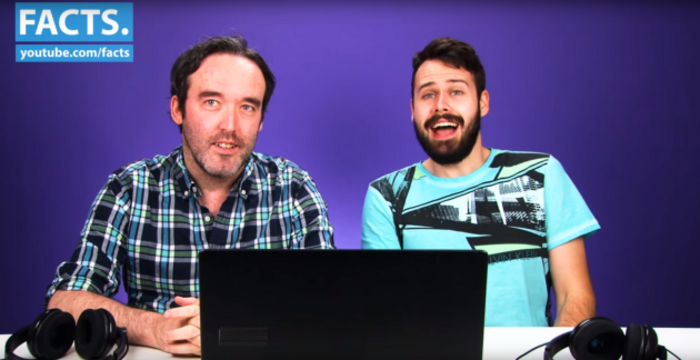 Source: YouTube/Facts
Sale of the channel
When staff were told in March that they were being made redundant, they believed that the influencer consultancy part of the Creative Nation business had already been sold. The Facts social media assets and brand were not part of the deal, they understood.
At that time, wages for February were yet to be paid – and staff said they were told that wages would only be finalised once the Facts assets were also sold. A price tag in the region of €300,000 was reportedly placed on the Facts part of the business.
However Corry told Fora that the sale claims were incorrect – and that no deal had been done for any part of Creative Nation. He added that he wanted to sell the Facts brand before offloading any other assets.
The company's YouTube channel had amassed nearly 1.4 million subscribers, while it also had more than 140,000 followers on Facebook.
Staff have told Fora that they asked Corry about acquiring the social media assets so that they could continue producing videos under the brand, however they balked at paying hundreds of thousands of euro.
At the beginning of this month, Corry again told Fora that he expected the sale of the company to be completed within two weeks.
Meanwhile, one source from within the company said staff were disappointed they could not continue to work at the firm as it was being prepared for sale as the YouTube channel was still generating significant ad revenue.
They added that sale of branded merchandise, such as T-shirts, was also an option to generate funds. It is believed that a one-off sale of branded products last year generated thousands of euro in extra income.
[embed id="embed_3"]
'Deeply regret'
Both Creative Nation directors, Corry and Cathcart, have remained in contact with staff to update them on the progress of the sale of the Facts assets.
In correspondence seen by Fora, they acknowledge that wages for February and redundancy payouts are still outstanding, adding that the company is not in a position to pay "imminently".
The directors have repeatedly told staff since March that the sale of the company is due to happen shortly and that this would free up the funds for unpaid wages.
Cathcart told staff that the directors "deeply regret" the lack of clear communication before staff were made redundant and she offered to meet them in a café to discuss unpaid wages.
On 4 April, staff were informed that a meeting about the sale of Facts was taking place the following day and it would soon be in a position to sign off on the deal.
As of this week, several staff have informed Fora that they are still waiting on wages for February and March and redundancy payouts.
Corry told Fora this week that he is still in the process of selling the Facts assets to raise cash to meet outstanding liabilities such as staff payments. He did not respond directly to questions on how many months' wages were unpaid or the total amount outstanding.
"We deeply regret the impact of our current situation on all staff previously employed by the Facts channel who have been issued final payslips and P45s.
"As a small company, we have always valued all our staff and their commitment to the business."
Note: This article has been updated to include further information about Creative Nation's ownership structure.
Sign up to our newsletter to receive a regular digest of Fora's top articles delivered to your inbox.