Where Ireland fits into Facebook's grand plans for its Libra cryptocurrency
The project's Calibra team is staffing up in Dublin in the face of scrutiny from EU lawmakers.
WHILE FACEBOOK STARES down intense scrutiny over Libra, the tech giant recently kicked off hiring for the cryptocurrency project in Ireland.
Facebook is assembling a small team in Dublin that will be responsible for fraud prevention training, compliance and customer care.
It has advertised a number of positions in Calibra, the Facebook subsidiary which building a digital wallet for storing and sending the Libra cryptocurrency. It's tipped to launch in 2020.
Libra's development is split among various Facebook locations with much of the technical work happening at its Silicon Valley base and its research and development centre in Israel.
In June, Facebook announced the ambitious cryptocurrency or 'stablecoin', which is backed by traditional currencies and uses a form of blockchain technology to underpin transactions.
Announced with much fanfare, Facebook revealed that several major partners including Vodafone, Uber and Mastercard were involved with the project – though it remains unclear just how deep those ties are.
Independent non-profit Libra Association has been established in Switzerland to steer development of the project in the future and manage members that operate 'nodes', which help the Libra network operate.
'Sovereignty'
Last week Facebook was rebuffed by officials in France and Germany, who poured cold water on the company's grand plans.
French finance minister Bruno Le Maire said he would make efforts to block Libra operating in the European Union.
"I want to be absolutely clear: In these conditions, we cannot authorise the development of Libra on European soil," he said.
Germany soon backed its neighbours up, issuing a joint statement that said "no private entity can claim monetary power, which is inherent to the sovereignty of nations".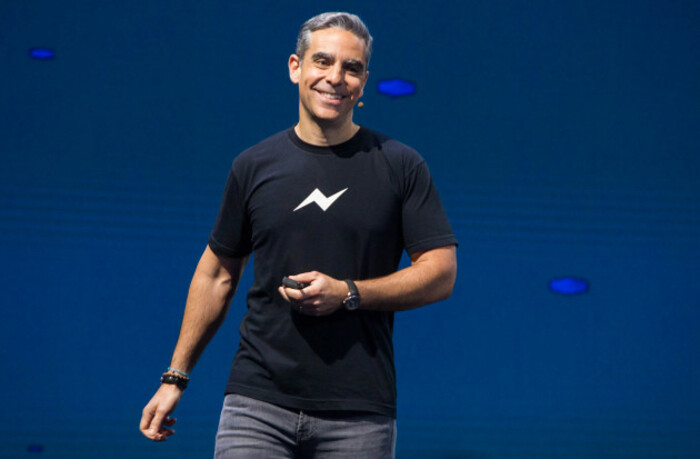 Source:
Flickr
/Anthony Quintano
In a Twitter thread on Monday, David Marcus, the head of Libra, challenged the idea that Libra was a threat to monetary sovereignty, saying it would still rely on strong national currencies in its reserves in order to operate.
In Ireland, the stance of regulators is a little less clear.
Facebook already holds an electronic money licence from the Central Bank of Ireland, which was first issued in 2016, and allows it to issue electronic money and carry out payments.
A spokesperson for the central bank declined to comment on Libra but said that it was engaged in discussions on crypto and stablecoins with the EU's financial authorities and the companies involved in developing such digital currencies.
"Cryptocurrencies and their exchanges/platforms are currently not regulated and do not currently require an authorisation or licence from the Central Bank of Ireland," the spokesperson added.
Get our Daily Briefing with the morning's most important headlines for innovative Irish businesses.