Your crash course in... Facebook's mysterious cryptocurrency strategy
Here's what we know about the tech giant's plan to launch a digital token for payments.
FACEBOOK'S LONG-RUMOURED cryptocurrency appears to be taking shape.
BBC News reported today that the social network plans to launch a digital token in 2020, initially in 10 countries, for carrying out payments across its services.
Industy watchers have been piecing together the social media giant's plan for its own cryptocurrency ever since mid-2018 when the social network appointed former PayPal president David Marcus to head up a secretive blockchain division.
Since then, it reportedly hired several former PayPal staffers and has been filling up blockchain-specific teams in its Silicon Valley headquarters and hubs in Israel, Singapore and Hong Kong (though nothing in Dublin).
Known internally as GlobalCoin, the project also has names like Project Libra. Recently Facebook registered a new company called Libra Networks in Switzerland, a country that has become a hotbed for blockchain development.
The digital token is tipped to be a so-called 'stablecoin', a cryptocurrency that is pegged to a fiat currency like the US dollar to avoid the volatility that often dogs bitcoin.
Facebook is expected to formally announce the project in the coming weeks and months, but there are a lot of moving parts it needs to pin down.
Why a cryptocurrency?
Payments will be a key component in Facebook's future and it has been tipped to be making a big play for payments for a long time – in 2016 it secured an electronic money licence from the Central Bank of Ireland.
At the company's recent F8 developers conference, Facebook chief executive Mark Zuckerberg said that "payments is one of the areas where we have an opportunity to make it a lot easier".
A cryptocurrency could, in theory, allow for quicker payments among its two billion users. Zuckerberg also has plans to combine the infrastructure that underpins Facebook, WhatsApp and Instagram.
Facebook's crypto coin could, in one example, facilitate payments across these different services. However unlike the ill-fated Facebook Credits several years ago, the new coin could have usability and value outside of Facebook and with other services – making it a fully-fledged cryptocurrency.
Who's involved?
This isn't something that Facebook can do on its own though. Facebook has reportedly been talking to Coinbase, one of the world's largest cryptocurrency exchanges, about listing its token, which would allow users to buy the token with traditional money.
One eyebrow-raising connection is Tyler and Cameron Winklevoss.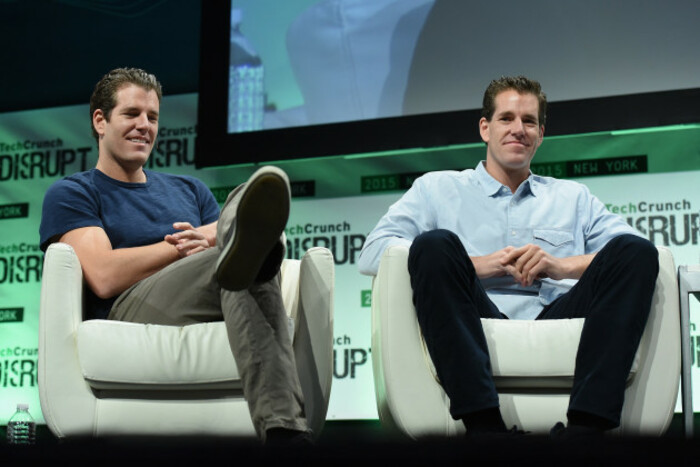 The duo, who attended Harvard with Zuckerberg, sued Facebook in 2008, claiming they had the original idea for the social network – both sides settled for $65 million.
Since the settlement, the Winklevoss twins became heavily involved in bitcoin and cryptocurrency investing. The Financial Times reported that Facebook has been in talks with the twins about collaborating with their cryptocurrency exchange.
The twins' exchange Gemini is in a unique position. It is fully-regulated at its New York base under the state's financial services laws and was one of the first firms to gain legal approval to launch its own stablecoin.
Tyler and Cameron's clear legal basis for their exchange would provide a solid regulatory footing for listing Facebook's coin – but whether they want to kiss and make up with their old classmate is another thing entirely.
What will regulators say?
According to the BBC, Zuckerberg has met with Bank of England head Mark Carney to discuss his crypto plans. Facebook will need to appease financial regulators if it wants to make these plans a reality.
As news of Facebook's coin began to bubble in recent months, lawmakers in the US started asking questions.
In a letter to Zuckerberg, one senator raised questions around privacy issues and whether Facebook would gather, store or sell people's financial or creditworthiness data.
It already finds itself on the charm offensive to try and restore trust in the social network after several privacy debacles. Whether users will feel comfortable using Facebook for payments remains to be seen.
Get our NEW Daily Briefing with the morning's most important headlines for innovative Irish businesses.