The Dublin company that could wipe out a chunk of the world's emissions with one engine
Exergyn is building an engine that develops electricity from heated waste water.
UNLIKE THE COHORT of startups hell bent on building the next hot app, Exergyn has its sights on rethinking something more traditional – the internal combustion engine.
But being a young company developing cutting-edge machinery brings its own problems, not least convincing digital-obsessed investors to put their cash into your firm.
Over the past four years, Exergyn has quietly been working away at DCU's innovation campus to develop an emissions-free engine powered by hot water left over from other equipment.
Despite it being a potentially groundbreaking device, which its designers claim could cut global carbon emissions by 2%, company co-founder and chief executive Alan Healy said getting access to funds had been tough as people appeared to have little appetite for industrial hardware.
"These things are a hard slog in many ways – particularly in Ireland, because the country is quite software-centric. People are usually surprised when you tell them you developed an engine that runs on hot water," he told Fora.
"We worked for the first year without any pay, self-funded the company and did everything on a shoestring. Then we managed to get some funds from Enterprise Ireland and raised other funds to match."
Things have become easier on the funding front for Exergyn after the early, tough period pitching to investors.
It has now raised almost €6 million, nearly €2.5 million of which was pumped into the company last year in a big grant from the EU's Horizon 2020 programme, and expanded from the three co-founders to a team of 15.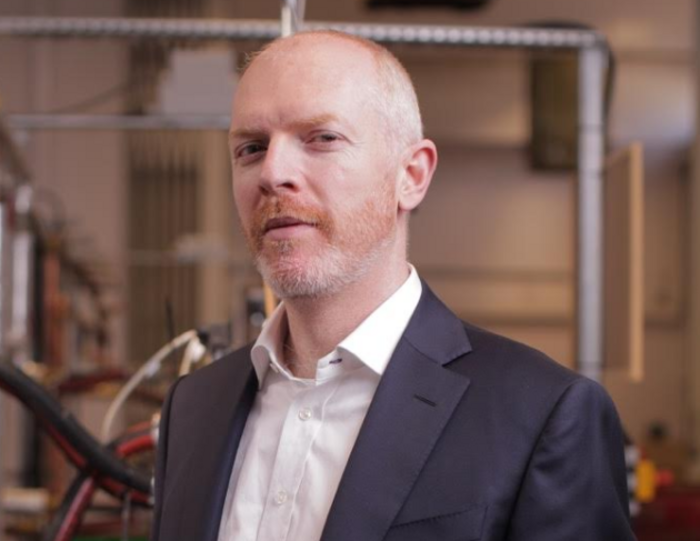 Source: Exergyn
Healy said the EU funding helped validate the project and prove to other investors that Exergyn was onto something.
"The Horizon 2020 grant was very competitive to get our hands on. It helps with the validation because people aren't used to this kind of company here in Ireland, especially an early stage one.
"Initially people thought this sounded too good to be true and even now there's an element of that when they first hear it, but we now have a lot of independent evidence to back that up.
"At this stage, we have very qualified people leaving other companies to join us who themselves wouldn't have done so if they didn't believe in the project. Over time you get more points of validation and evidence that proves you're not completely mad."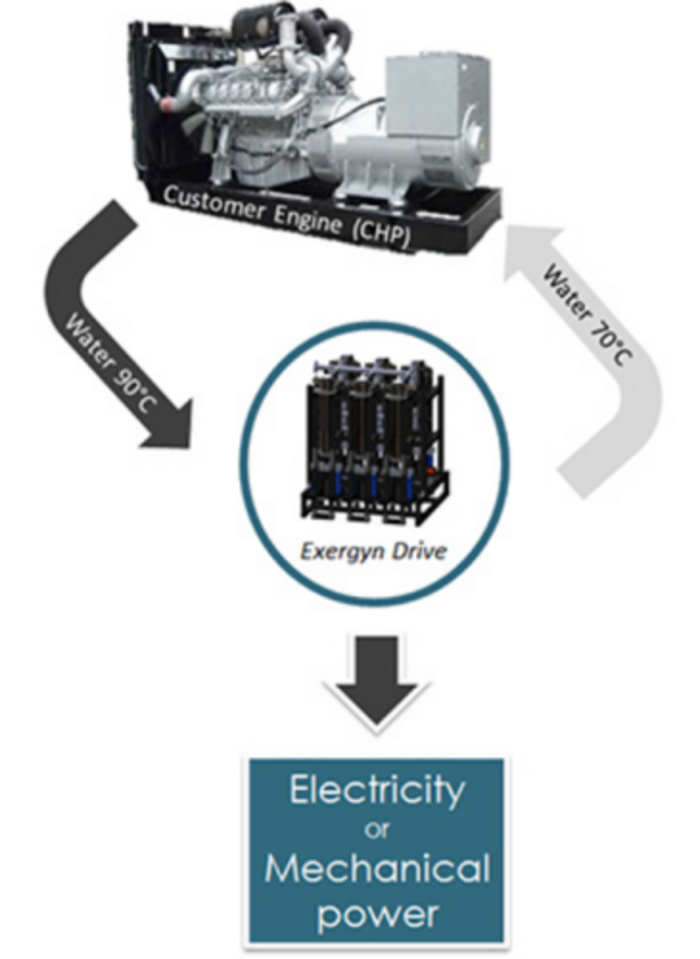 The application
Healy, who is understandably tight-lipped about the inner workings of his team's product, said the key area where the new engine, called Exergyn Drive, could slice emissions was in electricity production.
Once the engine is fitted to another device it can feed off any stream of heated waste water already being produced. For example, it can use water used to cool a car or industrial engine to produce energy that would otherwise be lost in the process.
"To put it all in perspective, the amount of energy lost each year in the form of wasted hot water is twice the energy output of Saudi Arabia's oil and gas (industry)," he said.
"There's a lot of places that have these big engines which produce electricity. They are getting fed, let's say, natural gas and they're running 24/7, using a lot of hot water to cool down.
"Our device can be retrofitted and plugged into these engines to produce extra power and electricity from the hot water pumping through the traditional engines."
He added that the application could also revolutionise the geothermal power industry and allow energy providers to produce electricity more efficiently, while the company also claims the device will pay for itself within less than four years.
Source: PA WIRE
The founders
After more than a decade working in investment and consultancy, Healy said he knew it was the right decision to go into business with his co-founders, Kevin O'Toole and Barry Cullen, after realising how big an impact the engine design could have on the world's environment.
"I had done so many different things in my life – from writing children's books to setting up a brick factory in South Africa. I was looking for something new to leap into.
"I'd been working on a couple of ideas and I came across Barry, who is a thermodynamicist, and Kevin, who has a PhD in special materials.
"They told me they had been working on this special idea and they didn't own it at the time, DIT did, and I said that sounds good to me because it fits with me philosophically. I want to make the world a better place."
The future
While Exergyn is firmly rooted in the development phase, Healy said the company is on track to produce its first 10kW engine, which would have roughly the same output as a ride-on lawnmower, in late 2018. The team has plans to go on another fundraising drive for corporate and VC investors before the end of the year.
"Right now we're doing our own internal trials. We've got one of our prototypes and … what we have now probably isn't too far away from what the end product will look like. We just want to finesse it and produce the next versions for trials next year.
"We need to put hours on those products because customers just want to know that this has worked. Once they see it has been through thousands of hours of testing, they will be much more confident in it."
Correction: A previous version of this article said that Exergyn has raised €4.5 million to date. This has been corrected to reflect that total funding in the company is nearly €6 million.
read more on