Europcar is getting deeper into car-sharing after buying out its Irish franchise
The rental firm has inherited GoCar as part of the acquisition.
FRENCH CAR RENTAL firm Europcar has announced the acquisition of its Irish franchise.
The group, which is the largest car rental company in Europe, is buying Europcar Ireland for an undisclosed sum from Ormen Ltd.
Ormen is owned by Europcar Ireland chief executive Colm Menton. The company's other directors include Stephen Gleeson and Eugene O'Reilly, managing director and executive chairman at Hyundai Cars Ireland.
As part of the franchise acquisition, Europcar will inherit the car-sharing service GoCar, owned by Europcar Ireland, which indicates that the group is looking to move further into the growing transport-services territory.
Europcar already owns car-sharing services in Paris, Berlin, Brussels, Madrid and London.
It was reported by the Financial Times that the group is looking to spend around €500 million on other franchised companies, car-sharing services and local competitors. A spokesperson could not confirm this for Fora.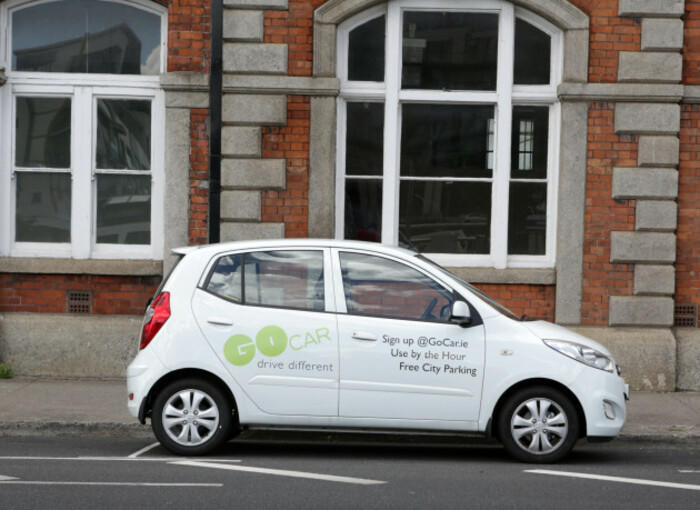 Source: Sam Boal/Photocall Ireland
Growth
Based in Santry, Europcar Ireland operates a fleet of around 4,500 vehicles at 16 locations around the country.
It expects to generate revenues of around €50 million by the end of this year.
Chief executive Colm Menton, who will remain at the company, said that today's announcement "offers us a strong competitive advantage to continue our growth in Ireland and increase our market share".
He added that the acquisition "will also be of tremendous benefit to our staff".
GoCar, the only service of its kind in Europe, currently operates a fleet of around 150 cars and vans throughout Dublin and Cork cities.
Customers book vehicles online and use a membership card to open them at selected pick-up points throughout the cities.
Despite expanding its fleet over the years, the service has been loss-making, with the most recent accounts showing that GoCar Car-Sharing Ltd posted accumulated losses of more than €619,800 for the financial year ended 31 December 2015.
The group's chief Caroline Parot said the acquisition of GoCar "strengthens our position in car-sharing activities and will enable us to continue to expand our mobility footprint in Europe".
read more on