US giant Equinix has snapped up land in north Dublin to build another data centre
The 8.2 acre site in Ballycoolin was sold for €5 million.
DUBLIN IS SET to get even more data centres as US firm Equinix has purchased a new €5 million site in the city.
The 8.2 acres of land is located north of the city in Ballycoolin, where it already operates an existing data centre.
It provided no timeline for when it hopes to break ground on any new development.
"[We] want to ensure that we have the land available to build as and when we, and our customers, need it," the company said in statement.
According to research figures from Nasdaq-listed Equinix, Irish businesses expect to see the volumes of data they work with to grow 72% over the next three years.
The company said the land purchase was a key part of expanding its business in Ireland, which has seen a great deal of data centre development in recent years.
IDA Ireland said that data centre developments have invested €7.13 billion into the country's economy since 2010.
Equinix's managing director for Ireland, Maurice Mortell, said the new investment was necessary to keep up with customer demands.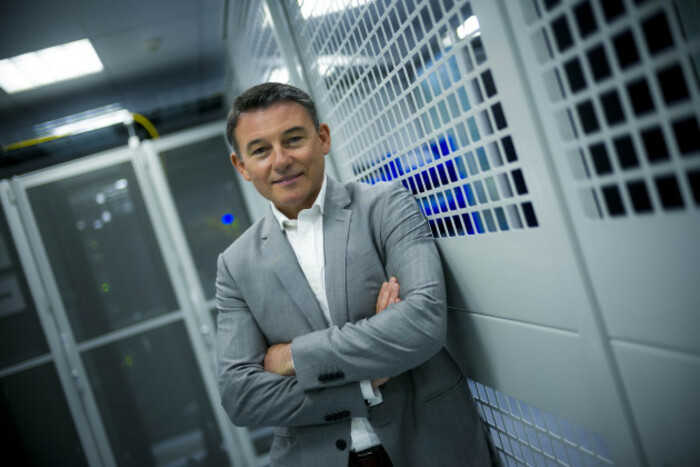 Source: John Ohle Photo
"The demand is immense and it is no longer just demand for storage space," Mortell said.
"Enterprises are making their data work for them by interconnecting with other businesses and cloud service providers."
The US company operates over 200 data centres worldwide.
Dublin
Equinix, which booked global revenues of $1.2 billion in the second quarter of 2018, opened its first data centre in Dublin in 2016 and now operates four data centres in the city.
Dublin remains the location of choice for the majority of data centre developments in Ireland.
Another US firm, EdgeConnex, is planning to double its site in Lucan. Its marketing chief recently told Fora that Dublin is the best location in Ireland for server halls given its access to network connectivity and adequate power, rather than elsewhere in the country.
However the government released a report earlier this year that urged more data centre businesses to build outside of the capital.
Sign up to our newsletter to receive a regular digest of Fora's top articles delivered to your inbox.