Meet the man who wants to bring Silicon Valley nous to the Irish startup scene
Returning home after working with Peter Thiel's Palantir, Eoin Hayes wants to help Irish startups grow.
EOIN HAYES HAS found himself returning to Ireland from the US twice in his life – once as a 14-year-old and the second aged 29. 
As a teenager the thing he noticed most were the double lines in the road, or lack of them, he tells Fora as he sits back in an armchair of the Library Bar – just a 10-minute walk from his co-working space in the Tara Building. 
"I was so used to double yellow lining being in the middle of the road, which is the way it is in America … I remember thinking there's no double line, what are these white dotted lines?" he laughs.
The second time he returned from the US was two years ago, in his late 20s and having spent his career working in New York, Palo Alto and London, he says what now stood out to him was the lack of opportunity for startups. 
"I just assumed that Dublin was like any other commercial center … but it was fundamentally different," he tells Fora. 
He says Dublin does not yet have the same level of business opportunity as other top tech cities, not just compared places he has worked in the US but also when considering European cities like Frankfurt or Berlin.  
Having worked in a management consultancy firm for Fortune 500 clients, built a data system for Obama's presidential campaign and worked on client strategy for Silicon Valley firm Palantir, Hayes decided to lean on this experiences and set up a consultancy service in Dublin. 
Cantillon Labs, launched a year-and-a-half ago, offers a range of services from financial modeling for fundraising rounds to the analysis of pricing and sales for venture-backed startups to scale on a global level. 
"This is basically what I've spent my career doing and I really like doing. But on top of that, it was a question of, 'how could I create more opportunity here?'" he says.
To date, Cantillon Labs has worked on 12 clients, which Hayes did not name. His work to date has included looking at how changing financial transactions would impact negotiating terms with certain investors for a marketing data analytics platform and helping a medtech app figure its pricing models for the US market.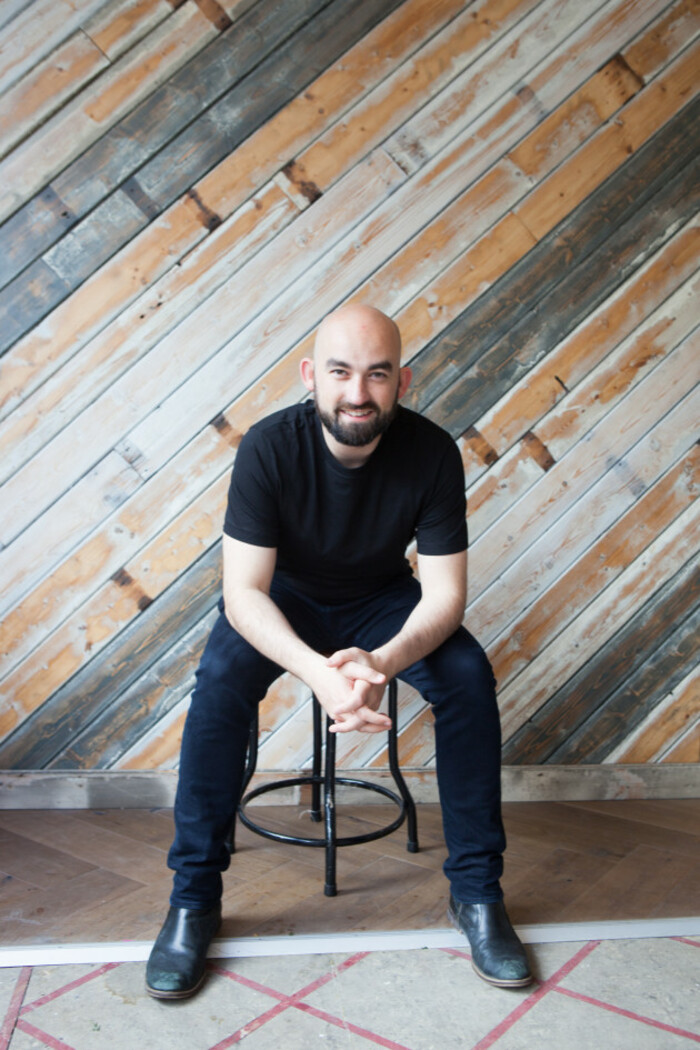 Early beginnings
Born in Limerick, the second sibling of three, Hayes says he has always been entrepreneurial, crediting his father. 
When he was six, his family moved to rural Pennsylvania and Hayes talks about setting up his first business at age 10 – playing the Scottish bagpipes at events.
"I was playing at these weddings and funerals and got called for the weirdest things like playing for Valentine's Day for somebody," he laughs.
It seems that he got a lot of practice and a lot of cash too – coming second in the world championships in 2005 and putting the money he saved from the venture toward an MSc in management he would later undertake at the London Business School.
At 14, Hayes moved back to Ireland and after finishing his Leaving Cert studied chemical engineering at University College Cork, before moving to London to work in consultancy and complete his master's degree.
His love affair with the US wasn't over, however, and he headed back stateside. Determined to get a job on the Obama presidential campaign, he walked into a local office in Philadelphia and volunteered himself.
"Then I got recruited to the headquarters in Chicago. So I was working with the campaign manager, Jim Messina, and the national data organiser," he says.
"I met some really cool people and was rubbing shoulders with Eric Schmidt, Scarlett Johansson and Michelle Obama … there were some real pinch yourself moments," he adds.
In charge of voter protection data as part of the campaign, Hayes was part of a team that built an early voting location system that showed the places where people could vote before the elections.
"Early voting location numbers went up by about 300,000 votes for Obama and we attributed it to that system. He won the Wisconsin state by 300,000 votes," he says. 
Hayes went on and joined The Alexander Group as a management consultant after that, where he worked on go-to-market strategies for the senior executives in companies such as Thomson Reuters, Medtronic and Nespresso. 
"I was the youngest ever hired for that position at the firm. I went from being just a consultant to managing people, six-figure projects and client relationships," he says.
In 2015, Hayes moved to Palantir, the data company founded by venture capitalist Peter Thiel, who co-founded PayPal, sits on Facebook's board of directors and has donated money to the Trump presidential campaign.
[embed id="embed_2"]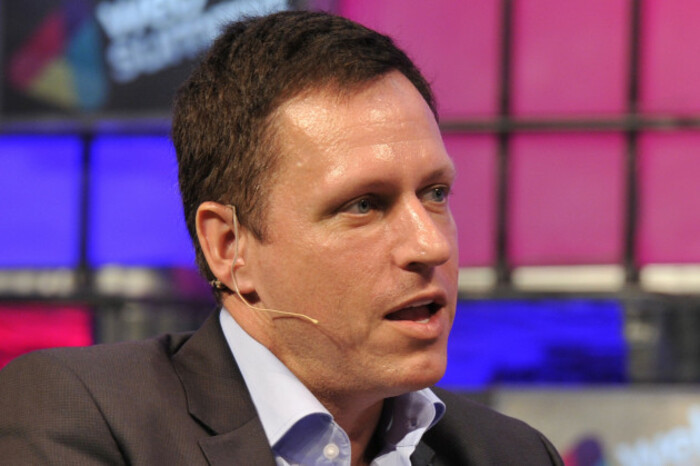 Though the nature of the work was confidential, Hayes worked in the business operations and strategy section of Palantir. He explains the company worked on creating data systems for corporations and governments. 
"(I was working with) exceptionally smart engineers that were grappling with the idea of how do you think about legacy IT systems and corporations that have had nothing innovative really happen to them in a really long time?" he explains. 
"When I was with Palantir,  I was based in New York but I spent anywhere between 25% and 50% of my time in Palo Alto, as well as travelling around the world," he says. 
By Christmas 2016, he made the decision to move back to Ireland to be closer to home. 
"I was starting to think about, what do I want my life to actually be like? Do I want to see my parents only once a year? Do I want my kids to be raised in New York City?" he says.
Silicon docks
Though Hayes is optimistic about the Irish landscape he says there has always been a lack of capital in Ireland available to entrepreneurs and startups, but there is also less access to venture capitalists and in turn not a great understanding of what they are looking for. 
He says Silicon Valley firms are at an advantage when they hire Ivy league graduates from places like Stanford University, who might have lived with the child of a top chief executive and built up a large network of contacts in that industry.
"They learn (through those connections) that you set aside 10% of equity for employees and you make sure that you're keeping control of the company as much as you can," he explains. 
"Whereas I've talked to venture capitalists here and every so often an entrepreneur will come in and say, 'Hey, I have this great businesses for you to invest in,' and then they look and see (business owners) have given away 80% of the company," Hayes says. 
He says for Dublin to "really be the Silicon Docks", there needs to be Silicon Valley level money investing in startups. 
"It can't just be great entrepreneurs, which we have. It can't just be a really well-educated workforce, which we have. It can't just be access to the only English-speaking country in the European Union, or access to the largest single market in the world," he says. 
Get our Daily Briefing with the morning's most important headlines for innovative Irish businesses.