How Enterprise Ireland is evolving its approach to finding Irish startup winners
The state agency is putting more focus on 'significant disruptive projects' and women in business.
WHAT MAKES A high potential startup? Enterprise Ireland is rethinking its strategy for finding these coveted corporate beasts.
The state agency responsible for indigenous business development held an event in Croke Park this week to highlight the 2019 class of high potential startups, or HPSUs, and how it plans to keep the pipeline running.
It designates a startup with this status if it has the potential to rack up €1 million in sales within its first three to four years and create ten jobs.
Enterprise Ireland listed 91 such startups in 2019 out of the 127 companies that the agency invested €24 million in last year. This compares with €23 million in 2018.
Some of the companies included in the class of 2019 include Bleeperbike, Manna and Utility AR.
However, the definition of these startups is evolving along with their needs and challenges, according to Jennifer Melia, who heads up the HPSU division of Enterprise Ireland.
"Early-stage founders talked to us about how confusing they were finding the startup landscape, where to go and who to speak to about support," she said.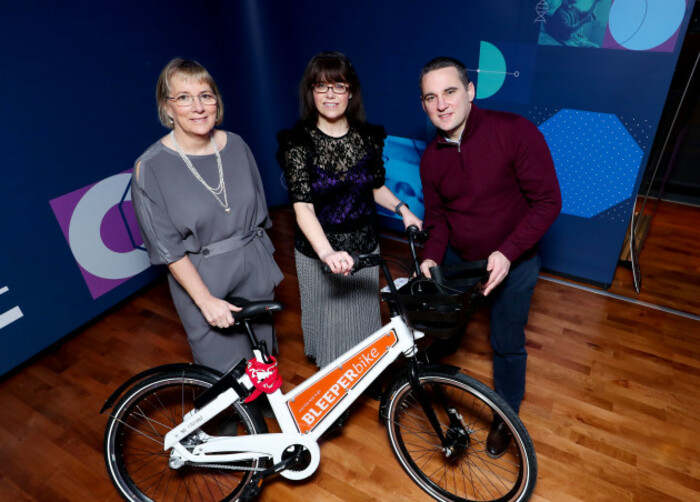 Source: Maxwells Dublin
The re-jigged formula comes as Enterprise Ireland is reaching the end of its current four-year strategy, with 2021 commencing the new phase.
Feedback from entrepreneurs informed Enterprise Ireland that it needed to re-think its well-worn approaches, Melia explained.
"Our typical equity offer of €150,000 to €250,000, while effective in many cases, did not fully reflect the differences across HPSUs and what is needed to progress the most significant disruptive projects with significant research and development costs and not all projects are the same," she said.
"We also heard that our pre-seed offer through the Competitive Start Fund needed tailoring for more disruptive projects."
The ultimate goal is to create a stronger pipeline of HPSUs, with a greater focus on the regions, and to support scaling and international growth – aided by resources invested in getting more women into business and emerging research fields.
This will involve new funding instruments and programmes and new internal policies in Enterprise Ireland, Melia said.
"The two top-line goals remain the same for us, we're still about supporting new companies to start and supporting them to scale internationally but we will be taking a different approach."
Deal making
This is all comes amid a backdrop of annual increases in the number of startup funding deals, according to financial analysts Refinitiv, which published figures today that showed that Enterprise Ireland was one of the most active investors in the country.
It noted that, among the startup funding rounds it tracked, there has been a drop in the value of deals but the number of deals is growing.
"Last year saw a resurgence in financing for entrepreneurial activity in the country," Refinitiv Ireland country manager Bebhinn Dunne said in a statement.
"Despite the fall in value, the volume increase demonstrated that venture capital firms are preferring to spread their investments across a wider number of businesses which is a fantastic sign of confidence for the Irish startup economy."
Get our Daily Briefing with the morning's most important headlines for innovative Irish businesses.