No sign of crucial rules for English language schools two years after wave of closures
Many students were left out of pocket when more than a dozen schools shut down across Ireland.
THERE IS STILL no official accreditation system for English-language schools nearly two years after a wave of closures in the industry – despite new laws being introduced in an attempt to protect students.
Some 16 English language schools in Ireland closed between April 2014 and May 2015, leaving many students who had paid up-front fees out of pocket.
Most of the colleges that shut down were not recognised by ACELS, the only existing regime for accreditation and quality assurance for English-language courses. The scheme is voluntary, meaning not all colleges have signed up to it.
New regulations were enacted in February 2016 in an attempt to tackle the escalating problem of sudden school closures along with a promise that a new accreditation system for the industry, the International Education Mark (IEM), would also be introduced.
However, Fora has learned that there is still no sign of the IEM, and there is no firm timeline as to when it will be brought in for the sector.
Lacklustre approach
David O'Grady, the chief executive of Marketing English in Ireland (MEI), a body representing over 50 English language schools, has been pushing for the introduction of the new regulations.
He said that the ACELS system "was voluntary and had no basis in law".
"The department is working to remedy shortcomings in the legislation but that takes time, and there is a queue (for new legislation) in parliament," he said.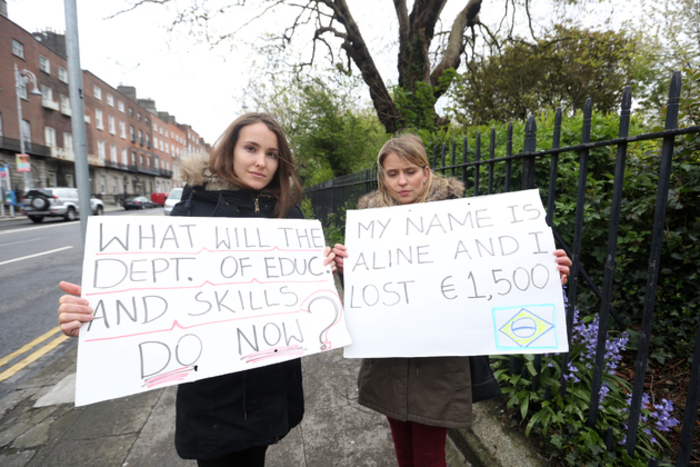 "Our students in the regulated sector are well looked after, but there is this whole idea that Ireland doesn't have a properly functioning regulatory arrangement for English language schools.
"I don't think that there is abuse, (but) there is an inevitable lacklustre approach to compliance. Because the English language sector isn't regulated, the whole system is askew."
'Visa factories'
However without proper regulation, the system has also been left open to abuse amid concerns the language-school system was being exploited as an easy route to visas for non-EU nationals.
A spokeswoman for the Department of Education confirmed to Fora that the IEM system was still being developed and the necessary legislation would be "brought forward at the earliest opportunity".
She said that, when introduced, it will "provide a full framework in the future to underpin the quality of Ireland's educational offerings".
"The IEM will also be used for immigration purposes, as only those providers, including English language providers, with authorisation to use the IEM will be permitted to enrol learners from outside the EEA."
The issue of English colleges being used as so-called 'visa factories' was highlighted during the wave of closures last year, with Justice Minister Frances Fitzgerald citing the problem last May.
[embed id="embed_2"]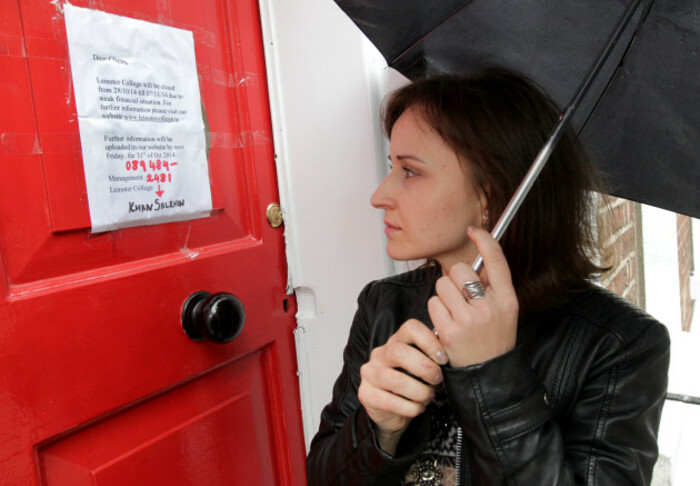 Source: Mark Stedman/RollingNews.ie
Closures
At the start of last year, the Department of Justice tried to introduce new laws that would have meant that only schools with ACELS-approved courses would have been allowed to recruit non-EU students on visas that also permitted students to work.
However the High Court ruled that the move was illegal after it was challenged by two colleges, which said that they didn't have a reasonable opportunity to satisfy the new standards and that the rules were too rigid and inflexible.
The Department of Education spokeswoman said legislation was currently being prepared and it was expected to be submitted to government for approval "shortly".
"Once approved by government, we'll consult with the joint committee on education and skills to determine whether the bill will require pre-legislative scrutiny."
Meanwhile in September, Dublin School of English, one of the first English schools to be established in Ireland, announced that it has closed.
It claimed that "years of mismanagement" by the Department of Education and the Irish Naturalisation and Immigration Service "have led to an ongoing crisis in the industry".
read more on