The Dublin startup that's helping Stripe and H&M trim their energy bills
As part of our weekly Startup Spotlight series, we profile EnergyElephant.
THE ROOTS OF Joe Borza's startup can be found in the frustration over confusing energy bills, which big firms like H&M have been scratching their heads to make sense of.
Set up in 2014, EnergyElephant is trying to solve this problem using its software that collects and analyses energy usage data to help firms manage the money spent on energy and track their carbon footprint.
But the startup, based out of the Trinity Technology and Enterprise Centre, had its heart set on something different when it started out, according to Borza.
Originally, EnergyElephant's ambition was to help households, but it quickly encountered barriers that forced it to pivot to a business-to-business (B2B) service.
The household market is very difficult to break into and companies need to spend an "awful lot of money" on marketing, explains Borza, who co-founded EnergyElephant with Eoin Farrell.
"You need to have a very strong brand, you need to spend a lot of money to gain traction in the market.
"In the Irish and UK markets in particular, it's not a huge priority for most households. They pay their energy bill, they complain about it but they generally don't do anything much apart from that."
However for a business that is spending millions of euro a year on energy, data analytics is a much more powerful proposition, he says.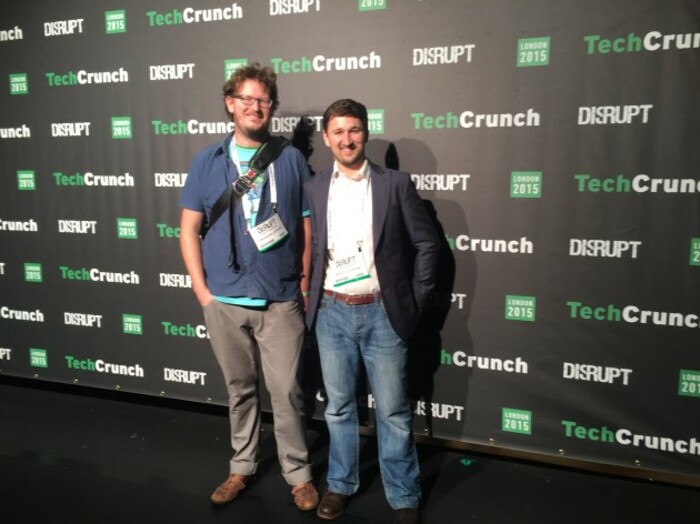 Source: EnergyElephant
Customer feedback
The pivot to B2B seems to have paid off as the company now has hundreds of customers across 30 markets.
EnergyElephant works directly with a customer to develop features that are eventually rolled out to more customers using this feedback.
The company has recently inked deals with major tech companies Stripe and Twitter to help make sense of their carbon footprint.
In the case of Stripe, it has been a valuable exercise in proving that the EnergyElephant platform can work in a large organisation across multiple offices globally.
The startup reached out to Stripe because of the Irish connection, says Borza, and connected with the company's head of sustainability, who was struggling to gather Stripe's worldwide energy usage and carbon footprint data.
"We basically did a partnership approach with them to see what the problem was and then help them fix that problem. It's something that any sort of tech company that's growing very fast and globally is going to experience," says Borza.
With Twitter, the social media giant wanted to help its staff to understand its energy use a little better to reduce its carbon footprint.
EnergyElephant went about building specific features for the social network firm and is now rolling them out to all its clients.
"The one we did for (Twitter) was primarily around converting their carbon footprint into the number of trees they will need to plant everyday. It's just a really nice way of communicating to the staff the importance of the sustainability impacts of energy use," he says.
"I would say the majority of our users are using that metric to communicate to their staff about their carbon footprint in particular."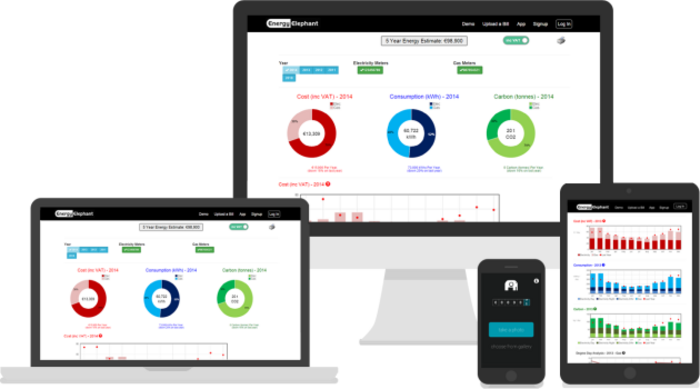 Source: EnergyElephant
H&M partnership
The Stripe and Twitter case studies are straightforward, but cases EnergyElephant works on in the textile supply chain are more complicated, says Borza.
It's a "highly complex" area with many moving parts, from the manufacturing of clothes to the transport of stock to stores, all of which generates large amounts of data to sift through and understand.
"There's a whole supply chain of energy use there that's very difficult to collect and that information is needed for the sustainability side of things in particular."
One company EnergyElephant is to trying to solve this problem for is Swedish fashion retailer H&M.
The link up has been an education in working with sprawling multinationals, according to Borza.
"It's a long process for any startup working with a large multinational, you need to take at least a 12 month or longer horizon with them because nothing gets decided on quickly."
The best route, Borza says, is doing a pilot with one particular department or person in the organisation who might then send the feedback up the chain.
"It's a very difficult nut to crack and we haven't cracked it yet but it's one that has enormous potential once you crack it because it's a problem across the supply chains out there."
EnergyElephant's service is sold to clients on subscription-based software-as-a-service model, with the charge dependent on the number of metering points in an organisation.
It charges €30 per metering point, which reduces in price for bigger companies that may be operating thousands of points.
Borza is tight-lipped when asked about revenue figures, but says the company targeted between €100,000 to €250,000 last year.
"We were close to it, I won't say we hit it, we were close to it," he says.
He set another target of hundreds of thousands in revenue for 2018 and claims that the company has already reached 50% of that – "we're pretty confident that we'll hit it."
Word of mouth
EnergyElephant has relied heavily on word of mouth to engage with businesses so far.
It took home the digital startup of the year gong at last year's National Startup Awards and is competing at the Startup Europe Awards, which has helped boost the profile of the four-person company.
Most recently its rising profile has led to a discussion with authorities in Barcelona, who were impressed with the company's work with Dublin City Council in managing energy data.
Now the company is ready to ramp up its operations and marketing to get the name out there and is in talks with investors to raise some funding.
The startup hopes to put pen to term sheet by the end of this year. In the meantime, it is holding a strong position, but is wary of competitors cropping up.
"The main competitors are spreadsheets," he says with a laugh. "The dreaded excel spreadsheet is sitting on some poor energy engineer's computer somewhere."
He adds that there may be some competitors emerging in the US market, so it's a race to take first place.
"There isn't one killer company out there yet. It's quite a difficult market so it will be interesting in the next two to three years to see who is the winner in this space."
Sign up to our newsletter to receive a regular digest of Fora's top articles delivered to your inbox.
read more on