After culling thousands of staff in recent years, Eir is planning to hire 750 new workers
The customer service roles will mainly based in Cork, Limerick and Sligo.
SIX MONTHS AFTER it revealed plans to cull hundreds of staff from its books, telecoms firm Eir has announced plans to hire 750 workers.
The company said the workers will be based at its facilities in Cork, Limerick and Sligo.
Eir said the jobs are mainly customer services roles and form part of a plan to bring "customer-facing functions back in-house".
Earlier this year, it announced that 750 employees would be let go as part of a voluntary redundancy programme. It is understood that none of the roles cut were in its customer services wing.
The job cuts were part of an ongoing campaign by Eir to downsize its workforce. As of June 2018, the company employed just under 2,800 staff, down from more than 5,500 in 2012. 
Last month, the company also revealed it plans to end its contract with HCL Technologies, an Indian firm that has call centres in Dublin, Cork and Limerick.
Eir said the move would result in 950 customer service jobs that were outsourced being brought back in-house. 
The end of this contract has left roughly 650 staff with a decision to either relocate from Dublin to new facilities or accept redundancy from HCL Technologies.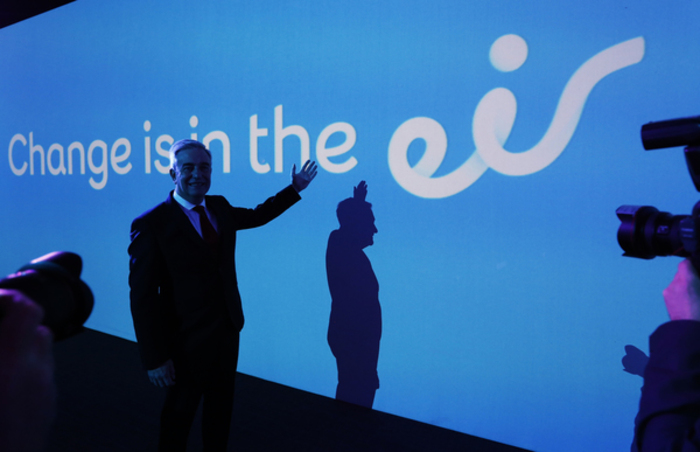 Source: Sasko Lazarov
Earlier this year, French billionaire Xavier Niel led a consortium that purchased a majority stake in Eir for €650 million.
It was previously estimated that Niel would pay as much as €1 billion for the stake in the company.
This coincided with the appointment of Carolan Lennon as the new chief executive of the company. 
Recent accounts show revenue at Eir dipped 2% to €1.27 billion for the year to June, while earnings before interest, taxes, depreciation, and amortisation increased by €11 million to €531 million.
Written by Sean Murray and posted on TheJournal.ie. Additional reporting by Killian Woods.
Sign up to our newsletter to receive a regular digest of Fora's top articles delivered to your inbox.