'A burden, outdated, absolute folly': Eir lashed out against a bid for it to maintain public payphones
The telco lodged a scornful submission as part of ComReg's review of the service.
TELCO EIR HAS railed against the communication regulator's suggestion that it continue to provide what it calls "superfluous and unnecessary" public payphones across the country.
In a terse response to ComReg's public consultation on the provision of payphones, Eir criticised what it called the regulator's lack of "expert evidence" on the necessity of such a service.
Eir has since 1999, when it transitioned from Telecom Éireann to Eircom, been required by law under its 'universal service obligation' (USO) to provide the service to the public.
Last October, that obligation lapsed – not for the first time – and ComReg suggested that the service be continued "in the medium term".
In the absence of other expressions of interest from providers, ComReg suggested that Eir should continue to maintain the service.
In a scornful submission to the regulator, Eir said that it was "absolute folly" that ComReg insist on a national payphone service "in the modern era".
It added that if ComReg allows "regulatory inertia" to prevail, it should be the last time public payphones are mandated by the USO.
"We do not believe it is fair or equitable for ComReg to continue to require Eir to dedicate resources to an outdated legacy service nationally. The payphone USO has been made redundant by the mobile phone," Eir stated.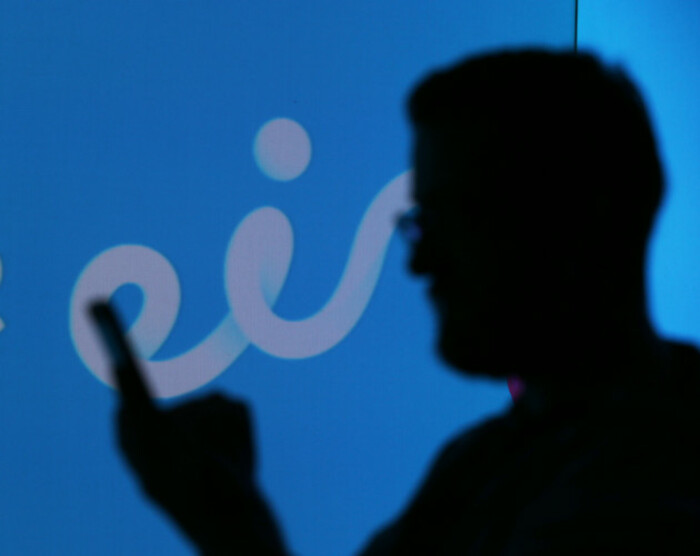 Source: Sasko Lazarov/RollingNews.ie
'Excessively restrictive'
As of December 2018, there were 97 standalone payphones in Ireland, some 37 of which are in Dublin alone. There were also 380 phones at "multi-unit sites" like train stations and shopping centres. There were more than 1,300 public payphones in 2014.
If a payphone is used for less than one minute a day on average and if emergency services calls don't count for more than 30 seconds of each minute, Eir can remove the facility.
The firm has called this policy "excessively restrictive" and noted that this "piecemeal approach" is inefficient.
The company said that it was an "unfair burden" to obligate it to provide the service. Eir declined to tell Fora how much it spends each year providing on the service, although it stated that it was a "loss-making service without compensation" in its ComReg submission.
ComReg has said that it believes there is a "societal case" to be made for the designation of payphones in the medium term, noting that more than half of freephone calls are to helplines.
According to Eir, the majority of these calls are made to Dublin City Council's freephone service for people who are homeless.
Although it is "absolutely opposed" to the reintroduction of obligatory payphone services, it said if ComReg insists on reviving the USO "it should not be done to cover the entire country" and should instead be limited to a small number of locations where there is believed to be a societal need.
"These locations would most certainly be limited to Dublin city centre where there is a view that some homeless people may use payphones to access services," Eir said.
"We would note in this context that the maintenance of a payphone USO by ComReg is hardly the appropriate means to address what is really a symptom of the current homeless crisis in Dublin."
Get our NEW Daily Briefing with the morning's most important headlines for innovative Irish businesses.