EdgeTier wants AI to get along with customer service agents rather than replace them
In our weekly Startup Scout series, Fora picks out the most promising companies emerging from Ireland.
Founders: Ciarán Tobin, Bart Lehane and Shane Lynn
Elevator pitch: Artificial intelligence for customer service
Funding: €1.5 million in seed funding
Status: Customers in banking, insurance and e-commerce
THE FOUNDERS OF artificial intelligence startup EdgeTier might come from technical backgrounds in data science, but that doesn't mean their expertise can't be applied to an  everyday problem.
The Dublin business is building artificial intelligence tools that customer service agents to simplify how they deal with queries and access the information they need.
Co-founder and chief executive Shane Lynn admits that EdgeTier has thrown its hat into a crowded space but he and co-founders Ciarán Tobin and Bart Lehane felt they could still offer something unique.
In Ireland there are tens of thousands of people working in customer service, meaning there's an appetite among these companies to improve their processes as much as possible.
"We spotted and looked for common problems between the different customer service organisations and that's where the idea for the product that we're now building and selling came about," Lynn told Fora.
"Still a lot of customer service organisations aren't running efficiently. There are people doing things that computers are good at and there are people expecting computers to do things that humans are good at," he said.
Human touch
The best parts of customer service are the human parts, he added, whether that's understanding a complex question, showing empathy for a situation or negotiating a compromise.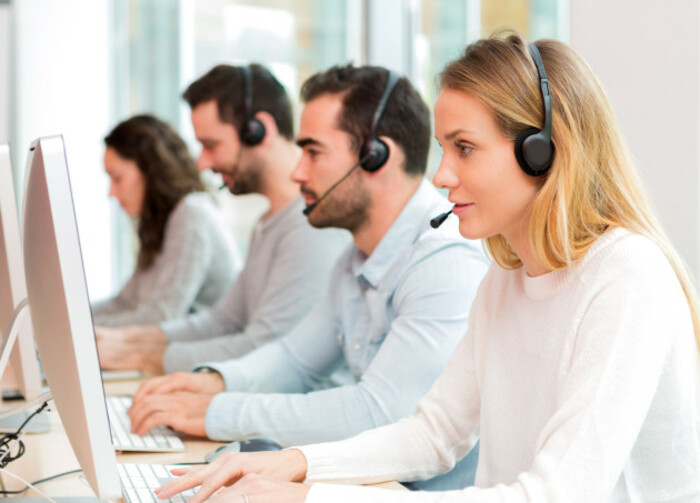 Source: Shutterstock/Production Perig
These are human communication traits that a customer service AI cannot fully replicate.
"They're very hard to fake and they're very hard to implement with a computer system."
According to Lynn, the push for automation using AI can sometimes expect too much of these systems.
Full automation is not quite there and perhaps won't be for some time if customer service agents want to maintain the human element.
What can be automated is the mundane and repetitive, such as looking up specific data or answering specific questions that have definite answers – 'what time does the store close at?' or 'how much does that product cost?'.
"All of that work isn't that valuable from a customer experience point of view, it is valuable because it needs to be done but it's not really what humans are good at. Humans are good at the communications piece," Lynn said.
EdgeTier's solution, dubbed Arthur, guides the customer service agent to and through the information they need to more accurately assist the customer with their specific query and to address complicated needs that require human understanding.
One example could be in travel, where a customer accidentally double books a journey and wants a refund on one booking but not the other and maybe wants to change one detail while keeping the rest.
"Loads of these agents are working and what we want to do is free up their time by letting the computer do the bits that the computers are good at and letting the human concentrate on the actual communication between the business and the customer and get to the nub of the problem."
Next steps
To date, EdgeTier is working with companies in Ireland and the UK as well as a bank in Hungary. Its customers are usually in the travel, e-commerce, insurance and banking sectors.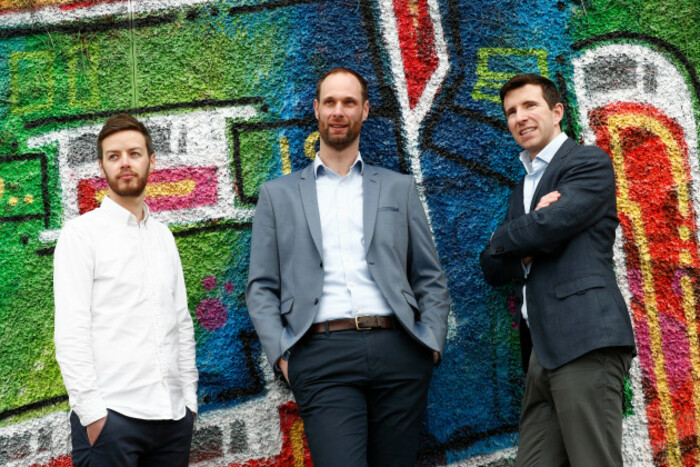 Source: Conor McCabe Photography Ltd
Its revenue stream is a licensing model based on the number of customer interactions that run through the system.
The startup raised €1.5 million last year to finance its growth push and acquire new customers. The seed round was led by London venture capital firm Episode 1 with participation from Act Venture Capital and Enterprise Ireland.
Lynn said that for companies cutting through the noise in AI hype, the opportunity is significant.
"While it sounds cool, it's not particularly reliable that an AI is learning from previous agents' behaviour because you have no control over what the quality of that behaviour is," he said.
If an AI is simply learning from the customer service agent's practices, it may be picking up bad answers too and learning them. As the saying goes, 'garbage in, garbage out'.
"We sit down with senior agents and we extract and work with them to embody what is the best practice in these particular instances and hone and fine-tune it," Lynn said. "We pick whoever is the top-performing agent and we essentially encapsulate their specific knowledge of the system."
Get our Daily Briefing with the morning's most important headlines for innovative Irish businesses.