Vaping businesses hit out as e-cigarette ads are banned
New laws will stop the nicotine-filled products being advertised virtually anywhere in Ireland.
ELECTRONIC CIGARETTE SELLERS believe new rules that effectively ban the devices being advertised in Ireland would hobble the nascent industry.
The European Tobacco Directive introduced last week brought in a slew of new regulations to handle the sale of cigarettes and e-cigarettes.
As well as headline-grabbing inclusions like a ban on menthol cigarettes, a measure that will come into effect from 2020, the new rules also outlaw e-cigarette marketing in virtually all circumstances.
Vape Business Ireland director Michael Kenneally told Fora that the directive could stifle the sector and deter new companies from entering the market.
"There are a number of products set up that have a good brand awareness, but under these rules a new company would have a big issue trying to get its message out there," he said.
"Until recently, they have been treated as normal consumer products – and my own feeling is that they should have stayed that way."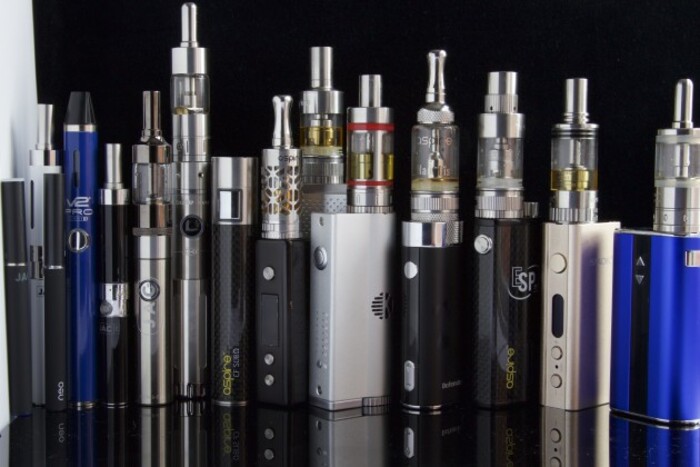 Source: Ecigclick
Sales of the product have been taking off worldwide over the past five years, hitting an estimated $6 billion globally in 2015 – a more than-50% increase on the previous year. There are estimated to be between 100,000 and 150,000 e-cigarette users in Ireland.
Quitting aid?
Although e-cigarettes have often been touted as an aid that can be used to quit smoking, officials are split on their effectiveness.
Several studies have shown that the devices are safer than standard tobacco-based cigarettes, although the potential harm from long-term use is unknown due to how recently they were brought on the market.
E-cigarettes don't contain tobacco or harmful substances like tar that are associated with regular cigarette smoking, however the vapour is generally infused with nicotine.
The products have been endorsed by Public Health England (PHE), an agency of Britain's Department of Health. It claimed last year that e-cigarettes could be up to 20 times safer than traditional tobacco cigarettes. Some studies have also suggested that they can help people to give up smoking.
However, many bodies, such as the World Health Organisation, have discouraged their use and recommended that smokers looking to quit should stick to alternative nicotine replacements such as patches, lozenges and gum.
The Irish Cancer Society has also called for e-cigarettes to be regulated as a "medicinal product", similar to nicotine patches or gum. Similar laws have already been introduced in several countries.
Its research found nearly two-thirds of e-cigarette smokers continued using tobacco-based products after using the electronic variant.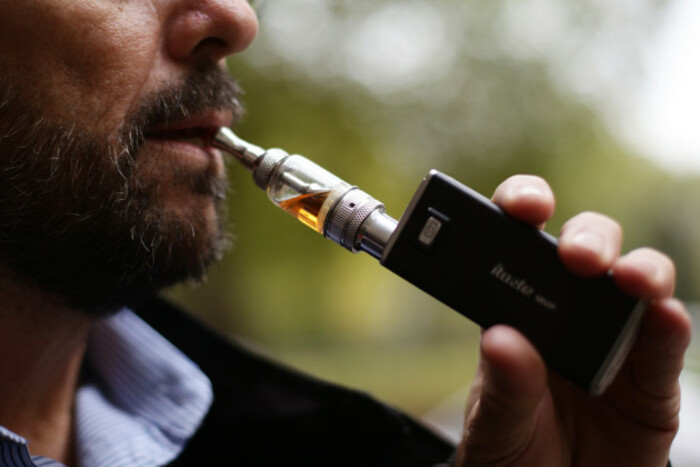 Source: Yui Mok/PA Wire
Advertising in Ireland
Although initially there were few rules on e-cigarette advertising in Ireland, there have recently been moves to tighten up marketing regulations for the products.
In March, the Advertising Standards Authority of Ireland (ASAI) brought in a new code which banned the marketing of e-cigarettes to children or in any form that showed tobacco use in a positive light.
The EU regulations, however, go a step further and ban e-cigarette advertising everywhere except a handful of niche areas, such as in trade publications for the industry.
The ASAI confirmed to Fora that the rules block the marketing of nicotine-based e-cigarettes in Ireland, although they don't have any impact on products that don't contain the drug.
Nevertheless, Kenneally maintains advertising should be allowed to promote the product as a healthier option for smokers.
"If you look at ads for e-cigarettes that were always as an alternative to smoking. I think that vaping will to continue to grow in popularity but maybe not at the same rate now."
read more on